Explore Wildlife Close Up at Roger Williams Park
Learn to draw animals and birds with a hands-on lesson working with preserved specimens from the vaults of the Museum of Natural History at Roger Williams Park.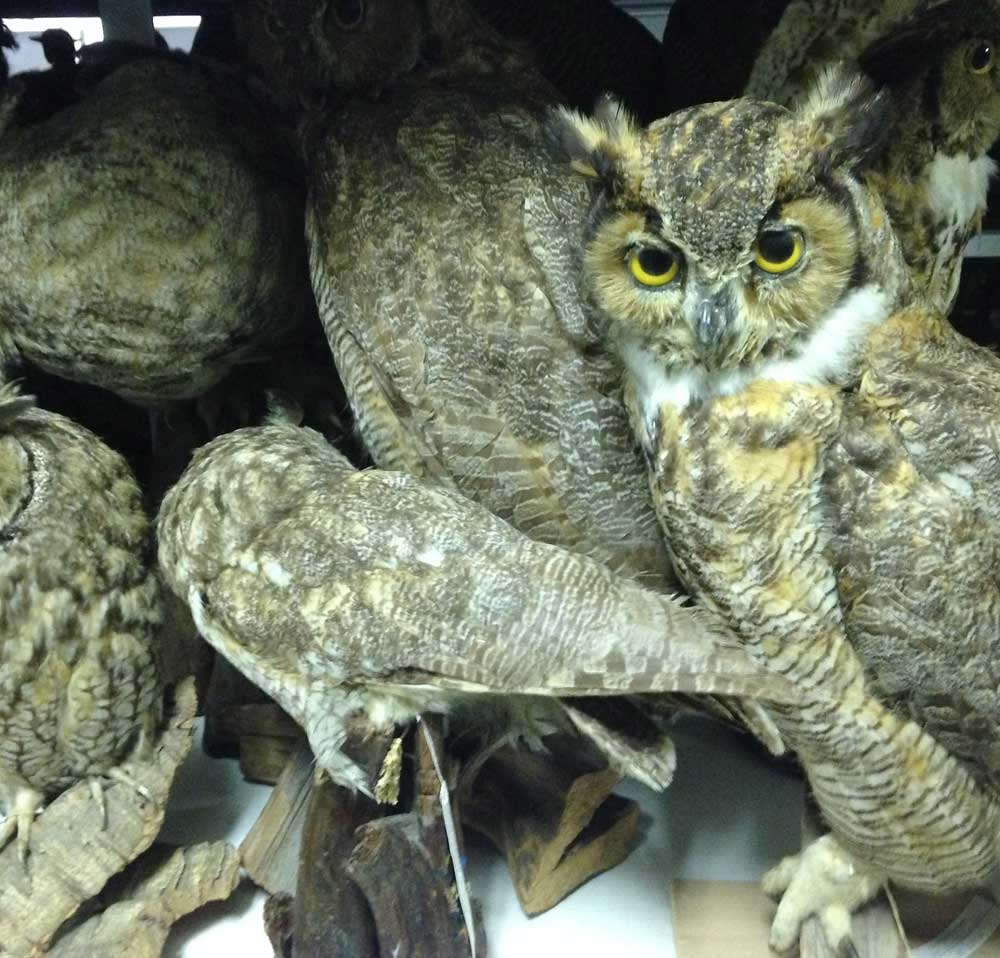 Artists know that the best way to get to know a tree, or a bird, or a landscape is to draw it. The act of drawing forces us to pay attention, to connect, to create a bond between ourselves and whatever it is we're studying. But if you want to draw wild animals and birds, it's hard to get them to sit still for long — unless you're working with a preserved specimen from the vaults of the Museum of Natural History at Roger Williams Park.
The vaults hold thousands of specimens, 120 years' worth, in climate-controlled, well-ordered chaos. Each specimen is carefully labeled and sorted, but they aren't displayed — they're just stored, by the dozens, one behind the other, shelf upon shelf from ceiling to floor, waiting for an artist's eye to pick them out and show them to the world. The shelves hold carefully taxidermied ducks, foxes, snakes, owls, raccoons; insects preserved in tiny boxes; butterflies and beetles; as if an ark tipped over and abandoned them there.
For two Saturdays, March 19 and March 26, artist Kathy Hodge will lead an art class that begins with a tour of the vaults, where you can choose your own specimens to draw. You don't have to be an accomplished artist — Hodge is experienced at working with students from beginners to advanced, and helps every student learn something new and work to the best of their ability. A lifelong painter, Hodge has served as Artist in Residence in fourteen National Parks and Forests, from Acadia to the Grand Canyon to Alaska.
Both class sessions run from 10 a.m. to 2 p.m., with the vault tour, a short lesson, time for drawing and a break for lunch (bring your own) and critique. Participants can leave after lunch or stay and draw until 2 pm. The cost, for both sessions, is $50, and $40 for museum members. Admission to the museum is included, and students are welcome to tour all the exhibits after class.
For more information, contact Hodge at mail@kathyhodge.com. To sign up or become a museum member, go to providenceri.com/museum/drawing-wild-from-the-collection. To explore Hodge's website and her work, go to kathyhodge.com.