Expert Tips for DIY Wreaths
Who needs a bow when you can source pods and mushrooms from your own backyard?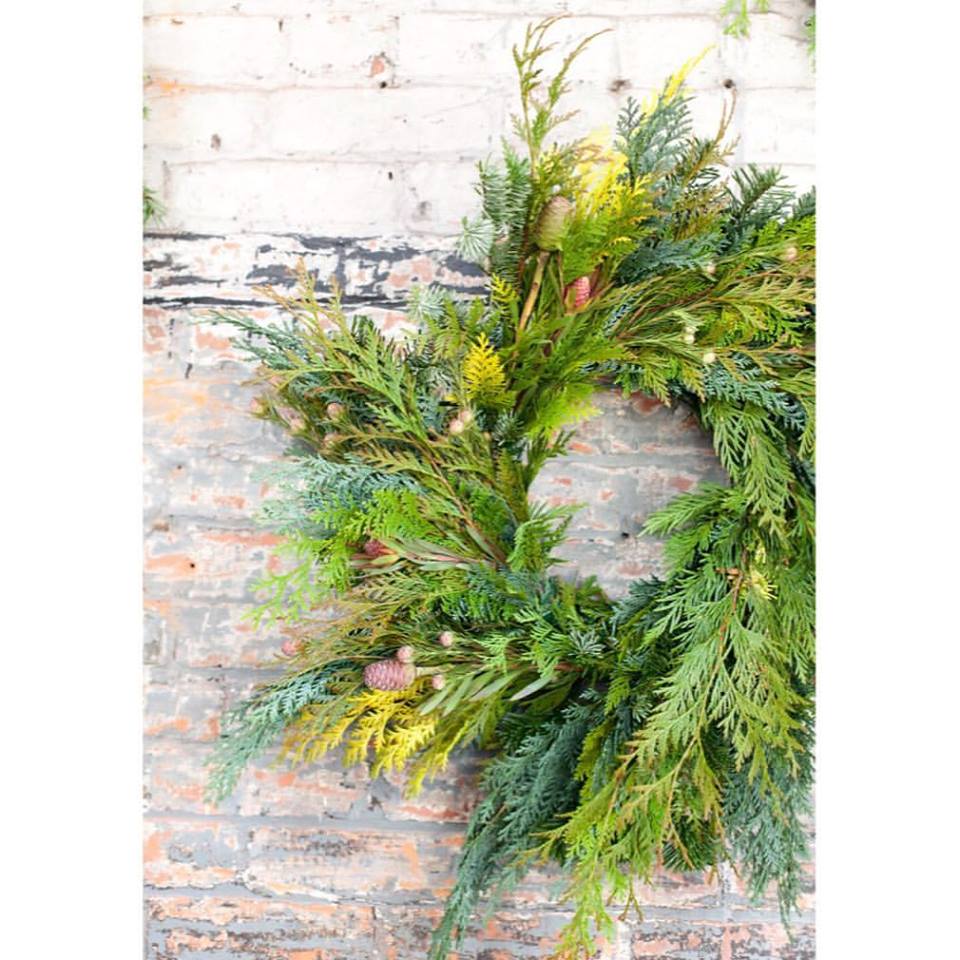 The air turns cold and I crave Fraser fir. Candles just don't do it; I need the real thing, sappy and tufted.
Wreath-making is a fine way to get a little more face-time with the season's signature smell. So I caught up with Semia Dunne, owner of Flowers by Semia, for expert tips. Here's what she had to say:
"If you're making your own wreath, it's all about creating a very sturdy base first, because you're going to want to put your own deco on it 

—

materials that speak to you," Dunne says. "That could be a grapevine base, or a very plain evergreen wreath that you buy and decorate. You can also add your own fun greeneries."
 "One of the most popular things right now is not doing a full, round, evergreen wreath. It can be more creative or fun to use grapevine and asymmetrically add in evergreens and eucalyptus and olive."
"We love ribbon, don't get me wrong, but we also love non-traditional items like wool or scarves. We've also been adding non-traditional decor like antlers."
"Another big trend is foraging for your own materials. We've been adding ilex berries but also dried pods and mushrooms

—

things that have dried up from the fall. I have the good fortune of having some land, but it can be as simple as pulling off into some wooded area that isn't private property and foraging there."
"I'm also loving horizontal swags. They hang by a ribbon or felt so that once it gets pulled it forms a triangular shape."
If you're not up for the DIY task, Dunne is hosting a holiday open house at her studio at 1 Sims Avenue in Providence this Saturday, December 10, from 2 to 6 p.m. Wreaths and swags will be available for purchase, as well as giftable accessories from NAVA and Above/Below Jewelry.