Fourth Annual Elvira's Gift for Hope Foundation Fundraiser
When:
September 14, 2018 @ 6:00 pm – 10:00 pm
2018-09-14T18:00:00-04:00
2018-09-14T22:00:00-04:00
Where:
The Coachman
273 Wrentham Rd
Bellingham, MA 02019
USA

Contact:
Elvira Protano
401-787-5638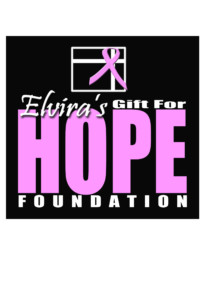 When someone is affected by a disease or certain circumstances that are beyond their control, they have two options. They can either wait for something or someone else to happen. Or, that person can opt to do something themselves to make the situation better.
Elvira Protano, a Woonsocket resident, decided the second choice was better for her. After being diagnosed with breast cancer, going through multiple surgeries, a double mastectomy and numerous rounds of chemotherapy, she formed Elvira's gift for Hope Foundation to help others dealing with this deadly disease.
"People are in need of help, but they are often too prideful or even afraid to ask," she says. "I raise the money to help the families in need. They might need a utility bill, a car payment or even a mortgage bill paid. Or, a family may need gifts for the holidays. I work with these families to see what they need and provide it as best I can."
"What many people need to understand is with breast cancer, it's not just the person who is affected, it's the entire family," Protano continues. "If one spouse has to take the other to a doctor appointment, then neither of them are working. That can become an undue hardship if both parents are out of work. I try bridging the gap between those potential issues."
That culminates in their annual fundraiser that will take place on Friday, September 14, at The Coachman, 273 Wrentham Road, Bellingham, Mass. The event runs from 6-10 p.m. and the event will feature numerous raffles, music, door prizes and dancing.
Among the local items available at the event include: four movie passes to Cinema World in Lincoln, a $70 gift certificate to Dave and Busters in Providence, a $100 gift certificate to Giuseppe's Pizzeria Bistro in Greenville and $50 gift certificate to Laura's Bar and Grill in Smithfield. The Providence Bruins, Pawtucket Red Sox and the Providence College Friars are all making donations to the event. Outside the region, there are trips to Foxwoods Resort and Casino in Ledyard, Conn., Wachusett Mountain in Princeton, Mass., Great Wolf Lodge in Fitchburg, Mass., and Block Island. Also, a New England Patriots Julian Edelman signed football and New England Patriots Rob Gronkowski jersey donated by the New England Patriots Alumni Association and a signed Boston Celtics Basketball.
Tickets are $40 each and will be sold until Friday, September 7. No tickets will be sold at the door. Visit her website at http://www.elvirasgiftforhope.org/ to either purchase tickets and/or to donate. For additional information, contact Elvira Protano at 401-787-5638 or email her at elvirasgiftforhope.15@gmail.com.