Can Rhode Island Really Eliminate the Car Tax?
We tried to phase out the much-maligned tax before and failed.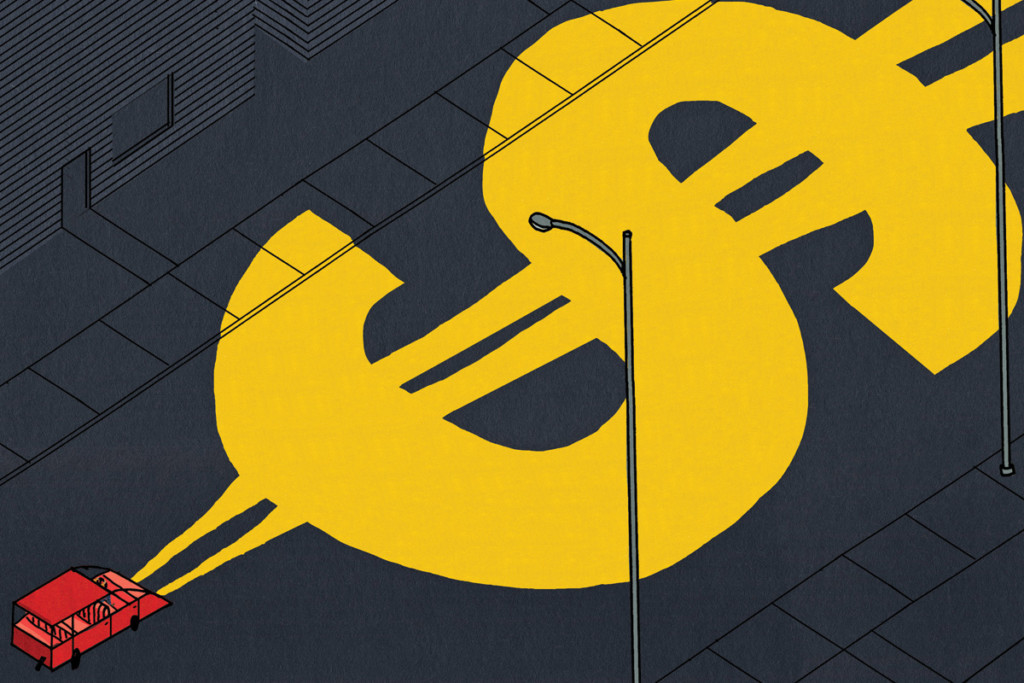 Jack (not his real name) was a managed-care nightmare. Homeless and unemployed, the fifty-one-year-old alcoholic was plagued by stomach pain and mobility issues. He was eligible for Medicaid, but he hadn't seen his primary care physician in more than a year. Nonetheless, Jack had gotten lots of medical attention: sixty-five hospitalizations between January and September 2017, costing roughly $200,000 in emergency room visits and inpatient stays.
In 2013, the state hired CareLink, a nonprofit network of health care managers, to help more than 2,600 Medicare and Medicaid recipients get the right treatment in the right setting. In June, CareLink's Community Health Team RI (CHT) tracked Jack down. He wasn't receptive at first, but eventually, Jack started seeing his doctor and taking his medications regularly. His hospitalizations dropped by 50 percent in five months, saving $36,000.
The CHT might have continued to help Jack, but in mid-October, CareLink learned that the state had chopped the $700,000 program. So what motivated officials to clip a program with the potential to deliver significant health care savings?
In late September, the General Assembly closed out the legislative season after House Speaker Nicholas Mattiello and Senate President Dominick Ruggerio made peace over a plan to gradually eliminate the automobile excise tax, otherwise known as the car tax. The August passage of a budget that included $26 million for the phase-out's first year was followed by a special session in which the legislature approved a bill requiring the Department of Revenue to study the impact of axing the tax.
Mattiello, for whom this was a signature issue, pronounced himself "thrilled for the Rhode Island taxpayer. People were angry with the rate and amount of car tax. It's an unfair tax — I heard it from constituent after constituent. We are elected to represent the interest of folks. The people wanted this, and it's our job to get it done."
To be sure, the car tax is particularly hated — and baffling to transplants who came from one of the twenty-six states that did not tax motor vehicles.
"When I first moved here, I was in shock that they even had one. I had never heard of an auto excise tax," says Wade Murray, a car salesman in West Warwick. "Some people bring it up. I used to hear it a lot. When I would complain about it, people would say: Well, that's Rhode Island."
Part of that disdain is rooted in the way the tax wildly varies from town to town. The car tax, a municipal revenue-generator, is predicated on three factors: the value of the vehicle, the amount each city and town exempted from taxation and the tax rate.
Vehicle values — with the exception of the three municipalities — are set by the state Vehicle Value Commission. But each of the thirty-nine cities and towns has different exemption amounts and tax rates. A resident of Pawtucket, with a high $53.30 tax rate and a minimum $500 exemption who owns a $40,000 vehicle, would pay a $2,105 car tax. A resident of Block Island, with a $9.75 rate and $1,000 exemption, would only pay $380 for the same car. The car tax is also considered a regressive tax, because it represents a larger percentage of income for lower and middle-income taxpayers.
Under the first year of the phase-out, all vehicles fifteen years or older are immediately exempt from any tax. The minimum exemption was raised from $500 to $1,000, and would rise annually in $1,000 increments to $6,000 in 2023. The new valuation rate is 95 percent of Kelly Blue Book value, dropping by 5 percent increments until the tax is eliminated in 2024.
Beginning in 2021, the Department of Revenue is required to file annual reports with the General Assembly on the impact of the measure on the state's fiscal health. Director of the Office of Management and Budget Jonathan Womer says they are now developing the methodology and determining what data will be collected.
The job, though, is not exactly done. The new law, which replaces the cities' and towns' lost revenues with state funds, is estimated to cost $598 million in lost revenues over the life of the phase-out. After 2023, lost revenues will amount to $221 million per year.