Education Nation
Help Wanted, Not Your Daddy's Voke-Eds and our High School Report Card 2013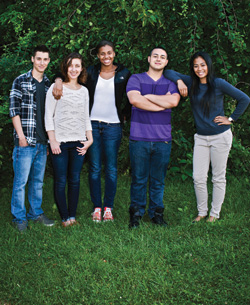 What can we do to give students real job skills, but not cut off their paths to college? How does a young woman with autism navigate the world once she's out of school? In this month's education package, we tackle these complicated questions. We also present our exclusive ranking of Rhode Island's high schools and highlight the ones that give the best bang for taxpayers' buck. Summer heat may be over, but in Rhode Island, educating our kids will always be a hot button issue.
Armed with a healthy dose of determination, an autistic woman from Woonsocket is making strides toward independence. By Jen McCaffery
Forget dust-covered workshops and clunky sewing machines. The vocational education of today prepares students for lucrative careers in the real world. By Mary Grady
High School Report Card 2013
We ranked the state's diverse high schools by academic performance, the best bang for the taxpayers' buck and more.