Dunkin' Donuts to Launch Croissant Donut
What do you think about Dunkin' launching the croissant donut?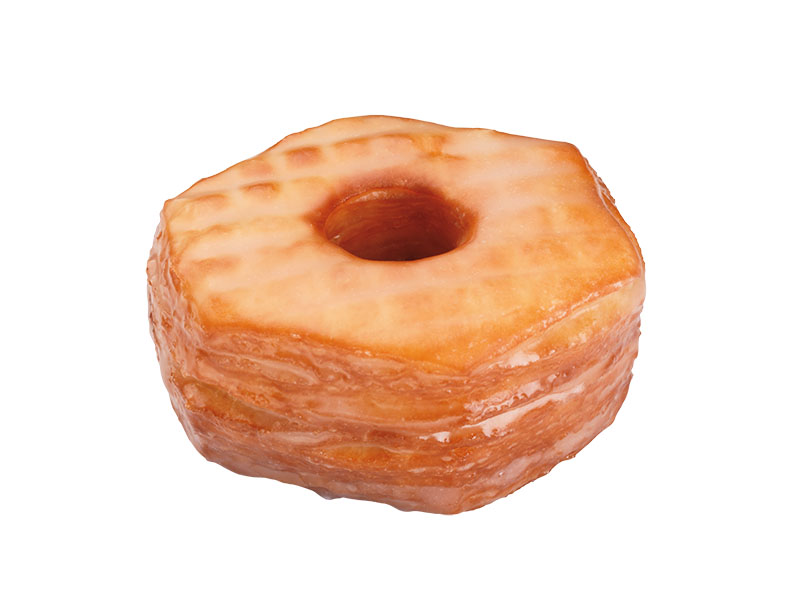 Interesting. Dunkin' Donuts just sent out a press release announcing the arrival of the croissant donut. It looks like the New England chain restaurant is jumping on the cronut craze, yet there's not a single mention of the original cronut creator, Dominique Ansel. In case you were hibernating for the past year-and-a-half, the cronut is a croissant-doughnut hybrid that was launched by chef Ansel at his New York City Dominique Ansel Bakery on May 10, 2013, and it is the most virally talked about dessert item in history.
Dunkin' says their version of the croissant donut will be made in limited quantities and served each day while supplies last for a limited time only at participating Dunkin' Donuts restaurants beginning on Monday, November 3. "The Croissant Donut has twenty-four layers of buttery dough and is covered with the same sweet distinctive glaze used on our glazed donuts, creating the ultimate pastry that is crisp on the outside and soft and flaky on the inside," says Jeff Miller, Dunkin' Brands executive chef and vice president of culinary innovation, in a press release.
The croissant donuts ($2.49 each) can also be displayed in a white branded gift box with a clear window designed to hold one single pastry. So starting next week, you'll be able to sample the Dunkin' version of this much-talked about pastry.
What do you think about Dunkin' launching the croissant donut?