Dr. Joseph Trunzo Talks Chronic Lyme
The psychologist's new book helps patients reclaim their lives after a Lyme disease diagnosis.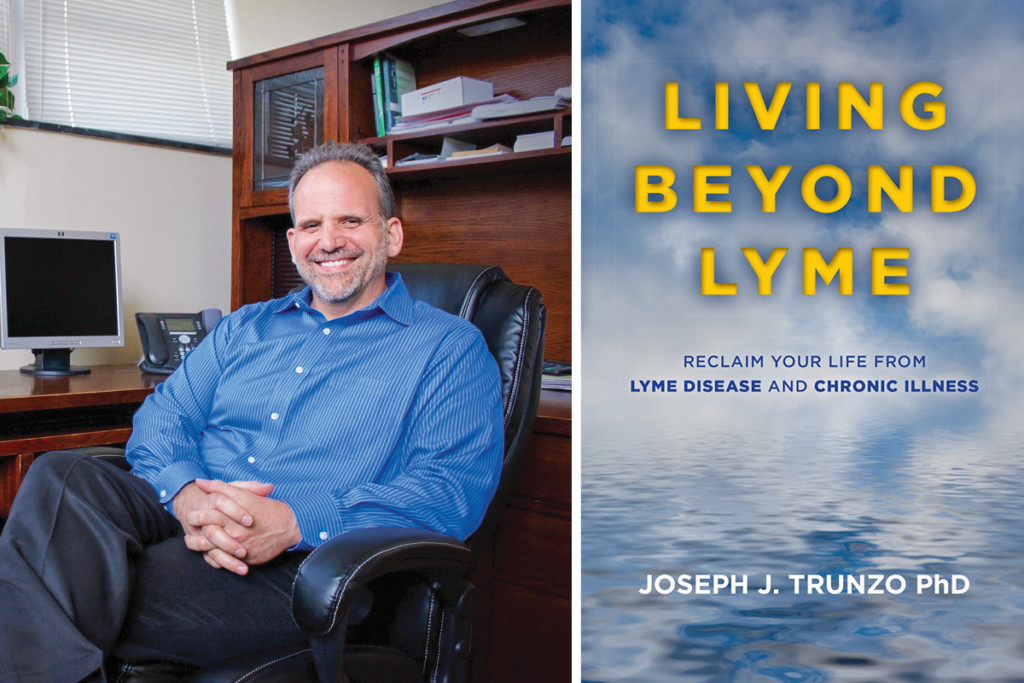 Each year, thousands of people are diagnosed with Lyme disease, and many suffer from the physical and emotional effects of the disease for many years. Rhode Island has the fourth highest rate in the nation, with the majority of cases being reported in South County. Dr. Joseph Trunzo, professor of psychology at Bryant University and founder of Providence Psychology Services, discusses his new book Living Beyond Lyme: Reclaim Your Life from Lyme Disease and Chronic Illness (available at Amazon and livingbeyondlyme.com on August 31, 2018). 
What are some of the psychological issues experienced by patients with tick-borne illnesses (TBI)?
Navigating the controversy surrounding the illness can be difficult. Because they receive mixed messages depending on which doctor they consult, it can be overwhelming. They experience the range of emotional difficulties anyone with a debilitating illness would, such as feeling depressed because of the limitations placed on their life. That reaction is distinct from the emotional or cognitive problems that can be caused by the infection itself if it invades the nervous system.
What are some misconceptions that people tend to have about TBI?
First, that it's only Lyme disease; there are other TBIs that can also be very problematic. Second, that it's a simple illness to treat, though it can be if it's caught early. Also, spring is not the only time ticks are active. Unless the ground is frozen or snow-covered, they can be present, including in leaf litter during autumn.
How is a therapeutic approach especially helpful?
I summarized this in my recent TEDx talk. The Acceptance and Commitment Therapy (ACT) approach emphasizes focusing on the current moment in order to live your best possible life. You do this by always moving towards your values, no matter how small it may be, even if you're feeling sick. It's about staying in the moment and making the best decisions you can, rather than waiting until you get well to engage with your life.