Double the Fun At Children's Museum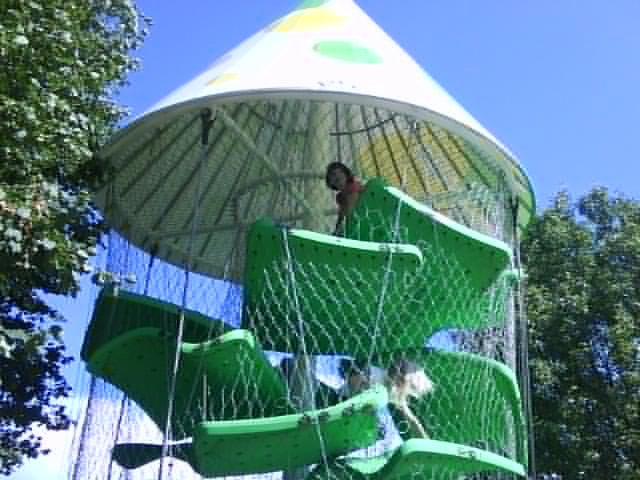 A recent trip to the Children's Museum paid summery dividends – the museum has two new exhibits, both outside, which for me at least really ups its ranking as a warm-weather play spot.
One, called Underland, features tunnels, wooden toys and furniture, all cleverly mimicking an underground ecosystem – watch out for the worms! And I covet the tree-stump chandeliers, which took sculptor Chris Sancomb all winter to make after he reclaimed the stumps from a clear-cut lot behind a gas station.
The other, The Climber, is a super-cool leaning Tower of Pisa-type structure, only with an internal architecture of lovely, gently curved platforms that kids can race up. It's all encased in open netting so that parents can see where their kids are – and kids can experience the visceral thrill of being close to a big drop, even though they could never actually fall.
My daughter loved both – they're a total contrast to each other – and I'll be bringing her to the museum more often this summer, now I know it's not just a rainy day destination.