Donate Books for United Way's Children's Book Drive
All books will be distributed across the state at United Way's sponsored summer learning and afterschool programs in the fall.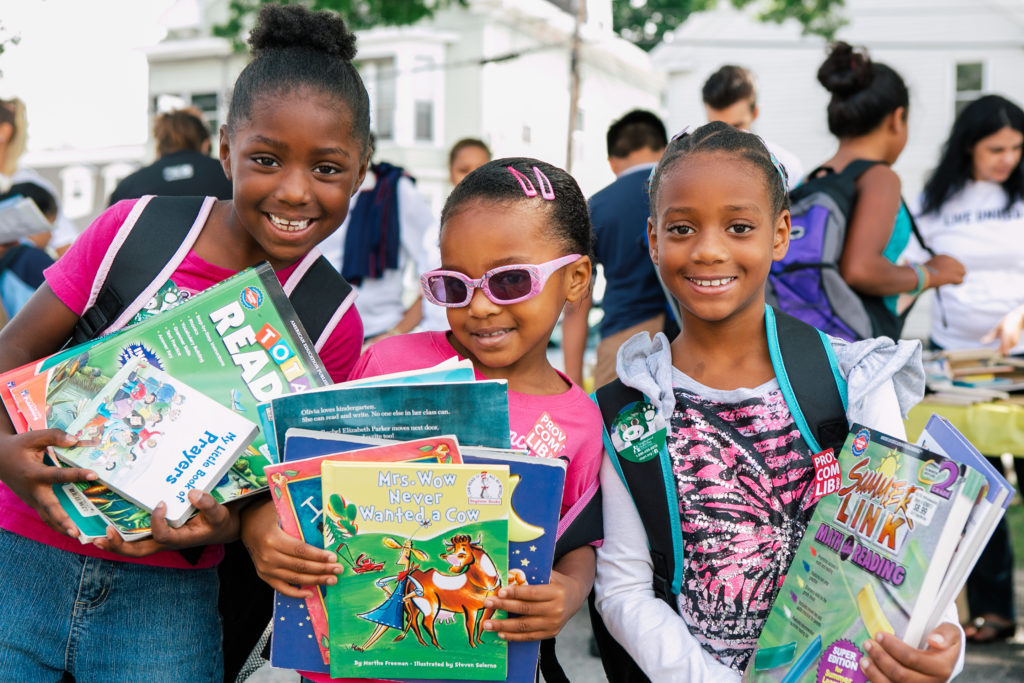 The United Way of Rhode Island works tirelessly under the motto: Live United. From May 1—June 12, United Way will be holding its fourth annual Children's Book Drive in partnership with the nonprofit organization, Books Are Wings, in hopes of fostering a love of reading in today's youth and encourage children to build their own libraries at home.
The book drive will include new and gently used books for children of all ages, fiction and nonfiction, in various subject areas. Books will be distributed across the state at United Way's sponsored summer learning and afterschool programs in the fall. Books in multiple languages are greatly appreciated as well as any about science, technology, engineering and math, for grades five through nine, which will support summer learning programs with a STEM focus.
"About 60 percent of children living in low-income households do not own a single book," says Sandi Connors, executive vice president and director of strategic marketing and communications at United Way of Rhode Island. "If kids don't have books they won't be able to develop a passion for reading and learning."
Nearly 30 percent of fourth graders in Rhode Island are not proficient in reading and that number jumps to 42 percent for low-income students. All of the books collected will stay in Rhode Island and will be distributed to students who need them the most.
"If we band together, we can make a tangible difference," says Connors. And that is exactly what United Way strives for all year; encouraging Rhode Islanders to help Rhode Islanders.
Thanks to United Way, more than 1,600 children across the state enter the school year with significant gains in math and reading skills, thanks to the summer programs that these books support. Approximately, seventy-five companies across the state participate in the event, but everyone is encouraged to donate. You can drop off books at United Way, 50 Valley St., Providence, and at Books Are Wings, 1005 Main St., Suite 8233A, Pawtucket. If you do not have any children's books on hand, United Way has an Amazon Book List, which includes recommended books for all age groups.
You can also volunteer at United Way's Day of Action on June 20. This is a worldwide event for which groups of United Way volunteers take action in a variety of ways. In Rhode Island, it is the day to sort through thousands of donated books. Last year, 22,000 books were collected and this year, United Way hopes to gather even more. For more information about the Day of Action and book drive, contact Carolyn Watkinson at carolyn.watkinson@uwri.org.