The Dish: Walrus and Carpenter Oyster Farm Dinner Experience
The dinners include an oyster farm tour, an in-the-water raw bar and a multi-course dinner cooked by Rhode Island's best chefs on a sandbar.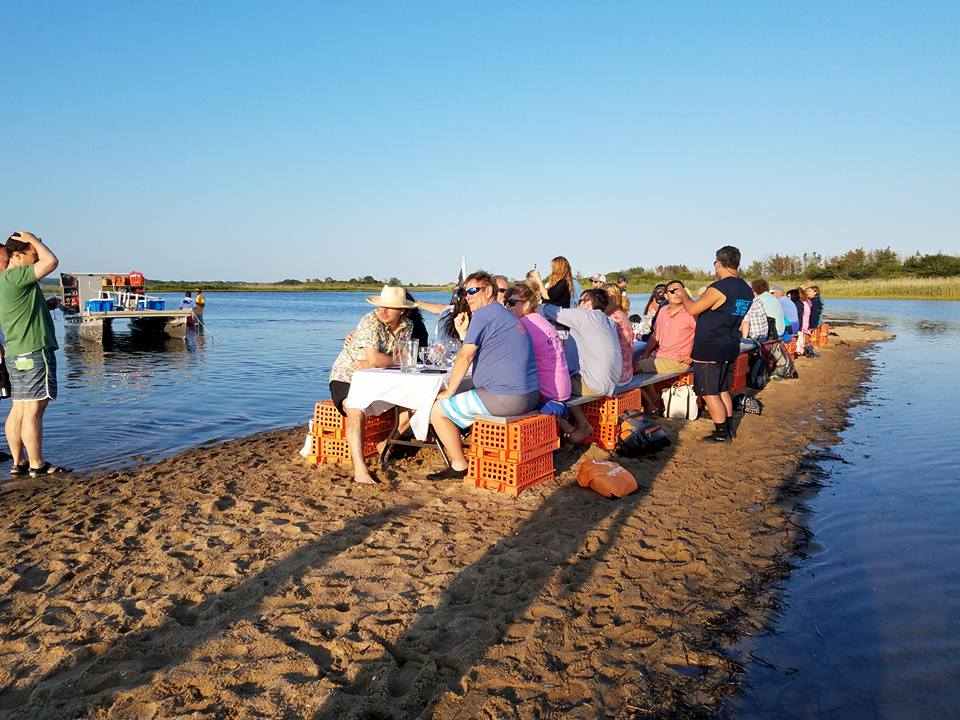 It's late-July and about two dozen adults are packed into a yellow school bus, bumping along the sandy, uneven terrain of the Blue Shutters Town Beach parking lot in Charlestown. It's about eighty-five degrees today, the windows only open halfway, and even though we're all hot and sweaty right now, we're about to embark on a much more glamorous adventure: The Walrus and Carpenter Oyster Farm Dinner with a waterfront feast cooked by chef Champe Speidel and team from Persimmon restaurant.
The bus makes a tight turn into a parking lot by the shore, where four boats are pulled up along the calm beach, awaiting our group. Oyster farmers hand out local beers from Two Roads and Foolproof (including Forecast, which is a beer made with kelp from Walrus and Carpenter's kelp farm in Jamestown). We board the vessels and speed off toward a sandbar in the middle of Ninigret Pond in Charlestown. Walrus and Carpenter owner and oyster farmer Jules Opton-Himmel drives our boat, giving us a brief introduction into his world of oyster farming, while his dog, Tautog, makes friends with all of the guests.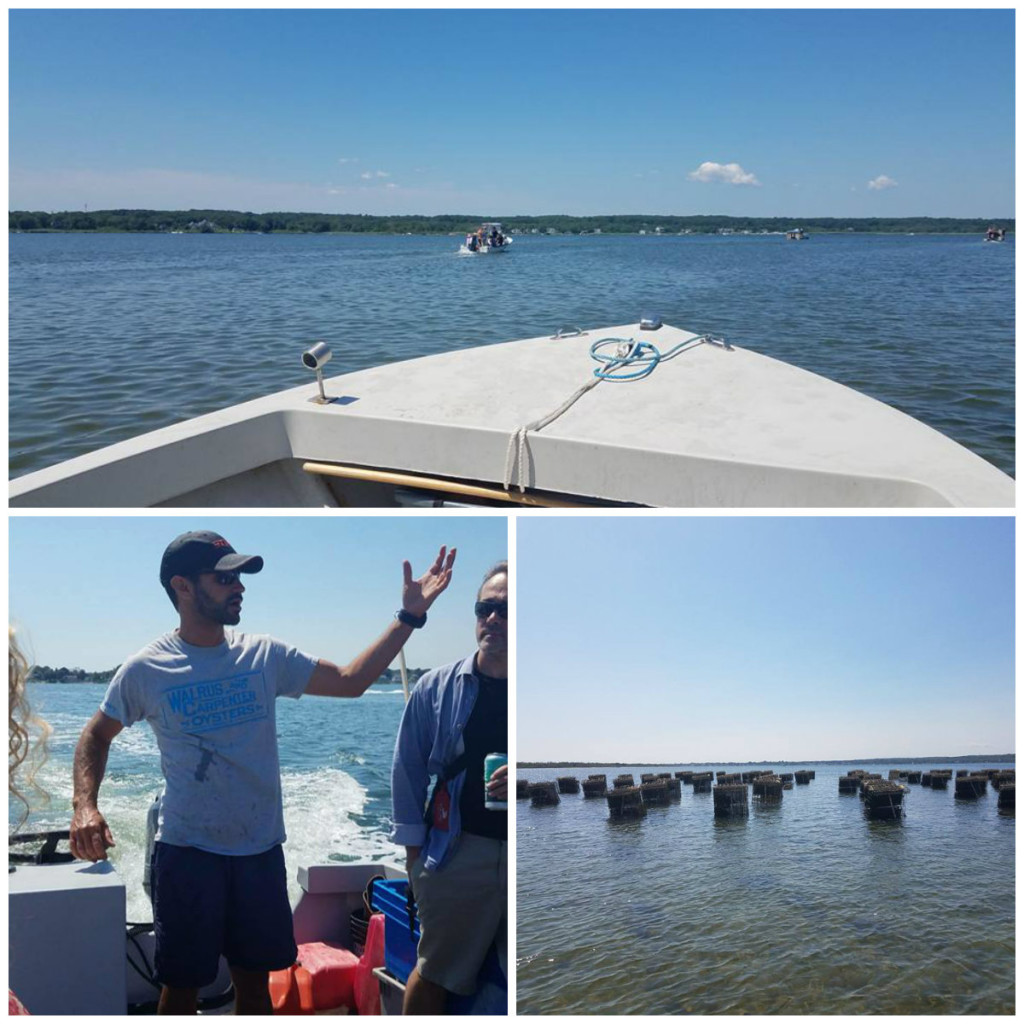 Once we arrive at the destination, we hop out of the boats and crowd around an oyster farmer named Eliot, who regales the process of growing and cultivating oysters on the farm. Meanwhile, we stare at oyster cages perched on the surface of the water, drying in the sun, while crabs scuttle around and nip at our feet (good thing we wore proper footwear in the water). We learn that it takes about 1.5 years to grow a market-size oyster, and that involves a lot of time and dedication to get it from seed to consumable shellfish (and there are a lot of oyster casualties along the way).
Next, we mosey over to an in-the-water raw bar, where prosecco is poured by Bottles Fine Wine. Oyster farmers shuck briny beauties alongside gorgeous accompaniments like a tart mignonette and caviar. Even with all the fancy condiments, I still think naked is best; that way you can fully appreciate the merroir, or the flavor of the pond in which these shellfish flourish. After throwing back as many oysters as we can handle, we shuffle back through the water to a clearing in the reeds, where there's a sandy path that leads to pristine East Beach.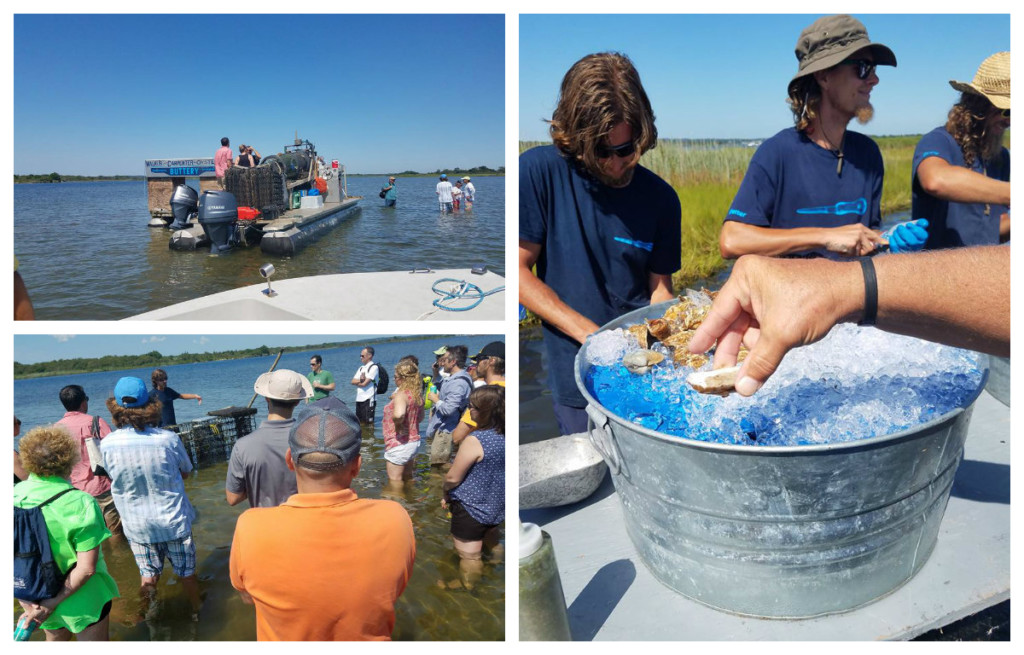 There, we enjoy a dip in the crashing waves, and a walk along protected habitat for migratory birds. We walk, we swim, and we soak up the sun for an hour while a decadent four-course meal is prepared by the Persimmon team.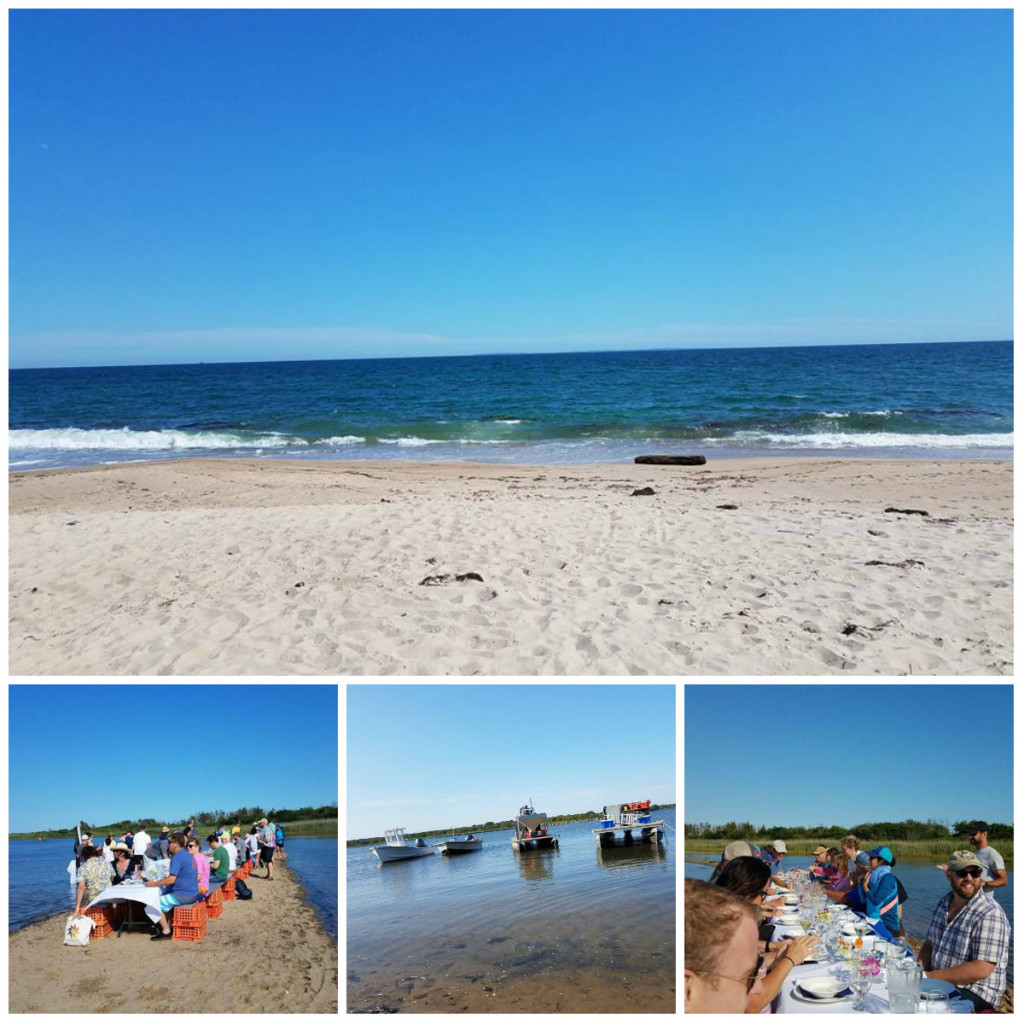 Once the restaurant staff is ready for us, we towel off, get dressed and head back through the path and into the pond to wander across the water to the sandbar where a white-table-clothed banquet awaits. The long, communal table is arranged "Last Supper-style," and it's flanked by upside down orange oyster totes topped with wooden planks that provide seating.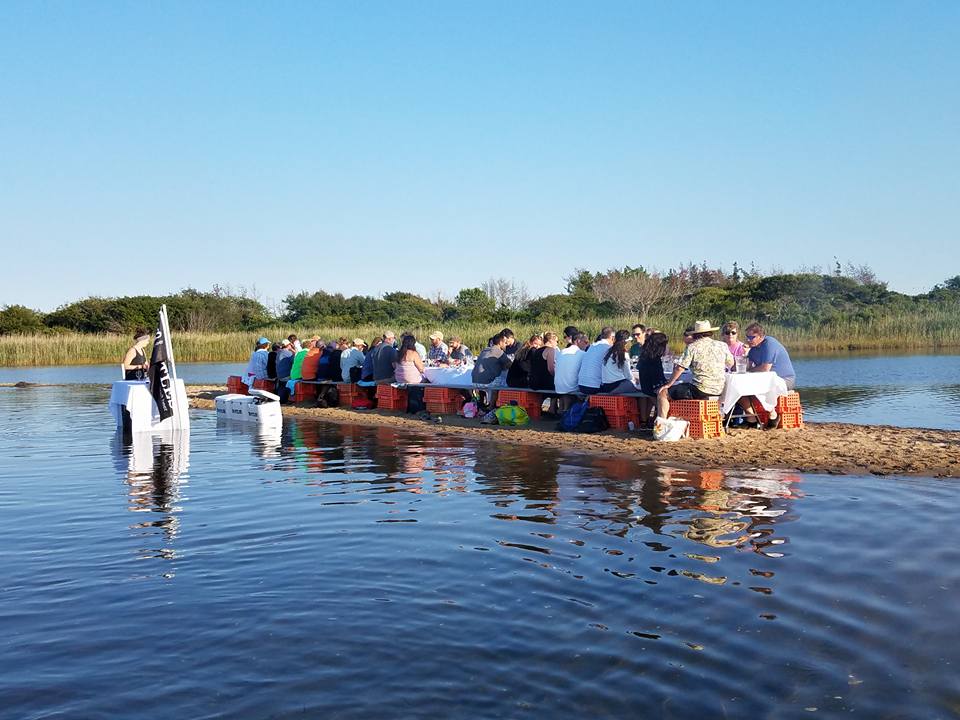 We get to know other dinner guests while we share family-style dishes including a watermelon and cantaloupe salad with feta and mint; seafood bouillabaisse with striped bass, lobster, littlenecks, shrimp and corn; Maine leg of lamb with new potatoes and string beans and warm cherries with aged balsamic vinegar for dessert. Each course is complemented by French wines selected by Bottles Fine Wine, including St. Peyre Viognier, Domaine de Fontsainte Rose and Chateau de Flaugergues.
As we spoon up the last bites of cherries and whipped cream, guests gather to warm up by a crackling bonfire. Before we know it, it's time to board the boats to return to real life. As we motor back, we soak up the fading sunlight as it kisses the sky with pastel shades of pink and peach. If by some twist of fate, this was truly our "Last Supper," it would be a good way to go out with a bang.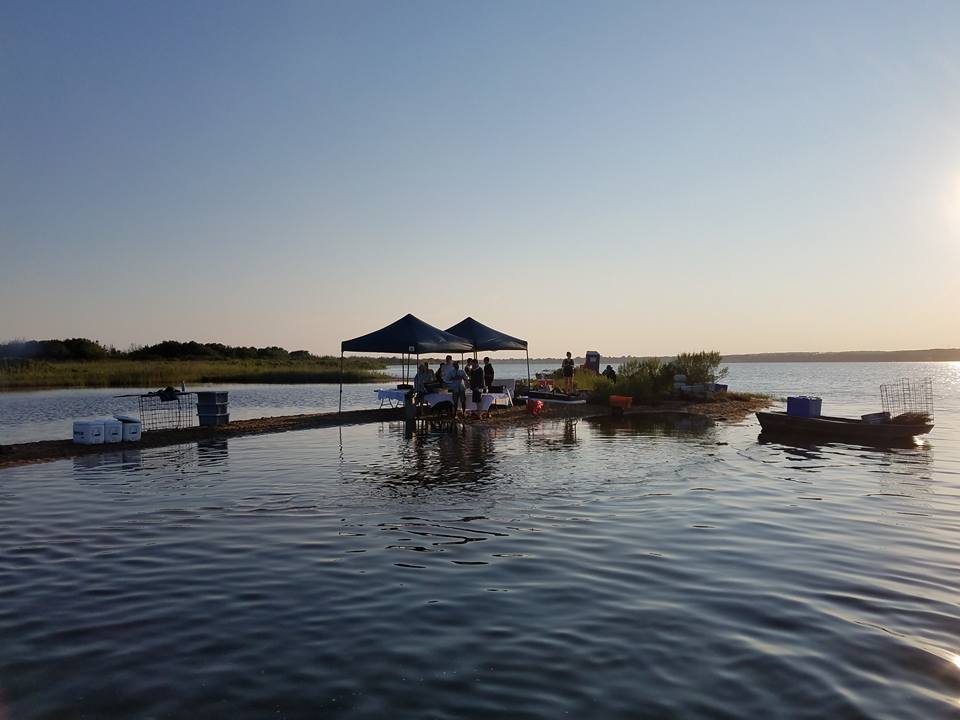 To stay up-to-date on when tickets are released for the annual dinner series, follow Walrus and Carpenter Oyster Farm on Facebook and Instagram. The series is sold out, but sometimes last-minute cancellations happen. The farm uses a lottery system in April and May to gives guests a fair chance to buy tickets to the events. Announcements are made on social media pages.

RELATED ARTICLES