The Dish: Be Like Tom Brady and Eat Spirulina
Agcore Technologies is a vertically integrated farm in Cranston that's growing blue-green algae for its SunFresh Proteins brand of snack clusters and powder.
If spirulina is beneficial for Tom Brady, then the superfood can help the average health nut. The blue-green algae packs more protein than steak (59 percent versus 25 to 28 percent), and it's high in antioxidants and other nutrients. Brady consumes it as part of his strict TB12 diet, and there's a farm right here in Rhode Island that grows it.
"Spirulina has anti-inflammatory benefits and antioxidants, and you don't need a lot of it," says Larry Dressler, founder and owner of Agcore Technologies, which produces the algae for his SunFresh Proteins brand of foods. "Not that it's our spirulina that [Brady] uses, but at least he is using it. That's a nice endorsement."
Agcore Technologies is a vertically integrated farm in Cranston that's growing the blue-green algae inside two greenhouses located down a dirt path close to a corporate complex. "The reason it's called spirulina is because it looks like a corkscrew, or a spiral, under the microscope," Dressler says.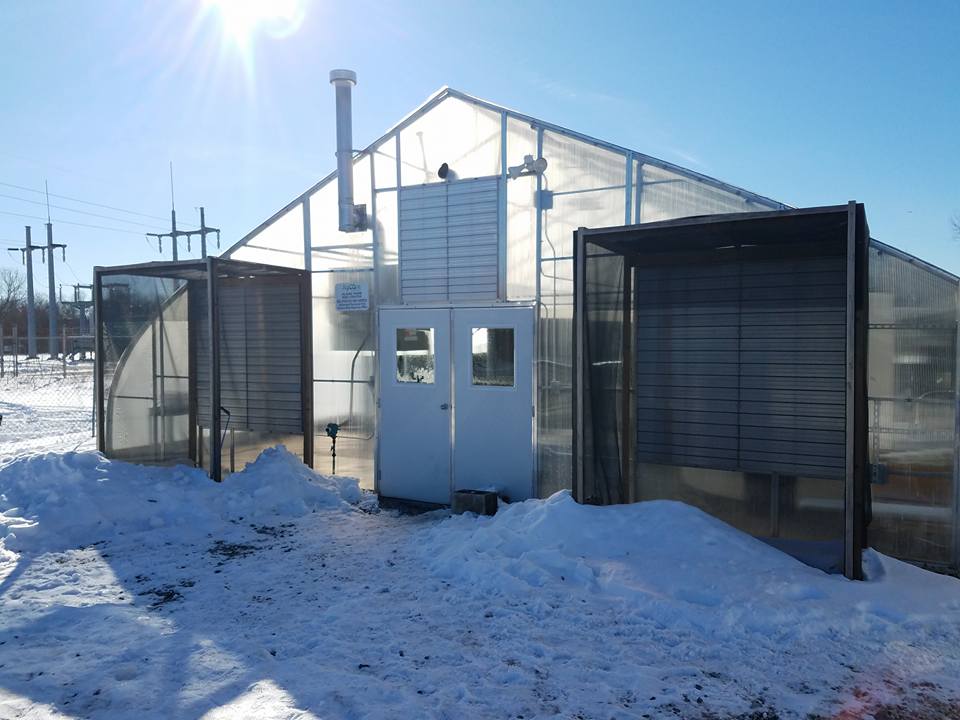 Agcore's SunFresh Proteins brand produces it in a powder form that's used in smoothies, teas and other foods, and they also launched CrunchLina snack clusters in original and maple flavors. The grab-and-go bags are filled with mounds of cashews, flaxseed, pecans, raisins and sunflower seeds with cinnamon, held together with spirulina. The snacks have no added sugars, they are paleo- and vegan-friendly, and they can be eaten straight from the bag or as toppings for salads and yogurt.
"We are in the sustainable plant protein business. Vegans really know about it," Dressler says. "People who have never heard of spirulina before probably hadn't heard about kale, quinoa or chia seeds five years ago, and look at those foods now."
Inside the greenhouses, there are a total of 425 tall, cylindrical water tanks bubbling away with the green superfood growing inside of them. It's like a science experiment gone wild. In one of the greenhouses, Dressler demonstrates how the algae is harvested. The farm uses a unique drainage system that repurposes the water for the next batch. The water is drained until there's a green pudding at the bottom, and then that substance is dehydrated over six hours at a different facility in Apponaug and turned into powdered form. It's also harvested fresh. The benefit of growing blue-green algae is that they can harvest four or five times a week, fifty-two weeks a year, and there's always a new crop coming soon because of exponential growth.
"It's a little slower in winter; faster in summer," says Dressler. "There are fewer hours of sunlight in the winter, and since we follow photosynthesis, if we have wintery cloudy days, then metabolism slows down."
Agcore Technologies also employs Larry's wife, Amy Dressler, and four other people who started out in the internship program. Recent graduates from the University of Rhode Island and Roger Williams University help grow the algae and handle sales.
The other benefit of the enclosed farm is that the crops are protected from pesticides and other contaminants. Agcore's competitors are usually located in areas where there is a lot of sunlight and warmer temperatures, but the algae is grown outdoors in a body of water. "We are the only ones growing it the way we are. We were laughed at when we said we were going to grow spirulina in the New England area," says Dressler. "They said it can't be done because most people grow it close to the equator, because of the hours of sunlight. My competition grows it in these big open ponds and my issue with that is you just need a bird to fly over it and do its business and you lose your product integrity."
Dressler's spirulina has a light, earthy flavor without that fishy taste that you might detect from other brands. For the nut clusters, the spirulina acts as a binder to hold the clusters together without adding sugars. "A lot of nut clusters and granola use some sugary syrups, or agave, and sometimes chemicals to hold it together," says Amy Dressler, Larry's wife, who also helps run the company. "That's extra sugar and calories. Besides the fact that we have all clean ingredients that you can pronounce and have heard of, we feel we've made it tasty and palatable and a great option. There's nothing added to it."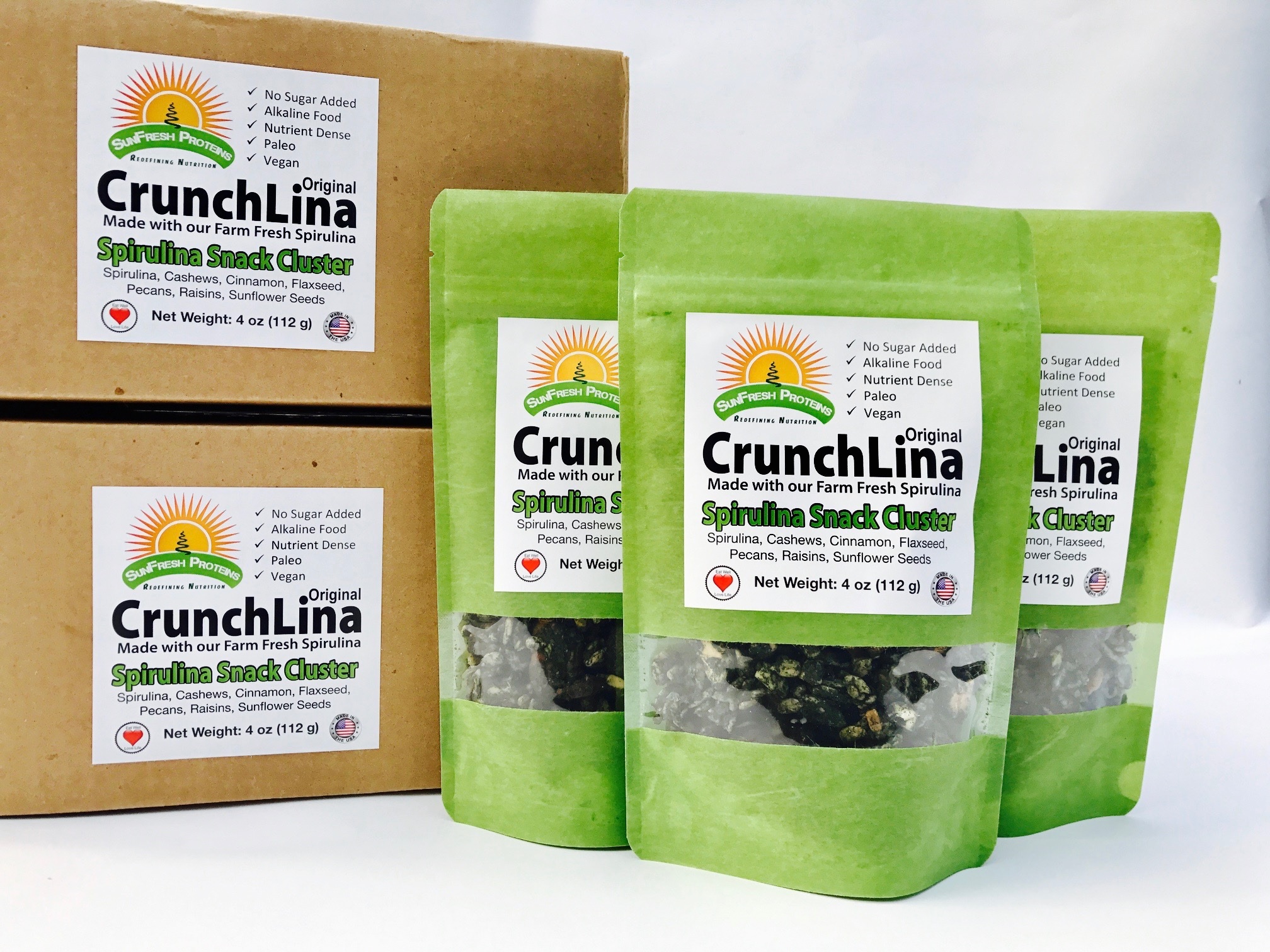 Agcore also produces a line of fish food called Agcore Fish Food. You can find the products at the Coastal Growers farmers market in North Kingstown, once monthly at the Wintertime Farmers market at Hope Artiste Village in Pawtucket and local gyms and health food stores, including Back to Basics. sunfreshproteins.net
RELATED ARTICLES