The Dish: Dine and Shop at Tumblesalts Cafe at Hopscotch Room Village
The cluster of whimsical buildings in the Centredale section of North Providence is the perfect spot to holiday shop, grab a bite to eat and stay a while.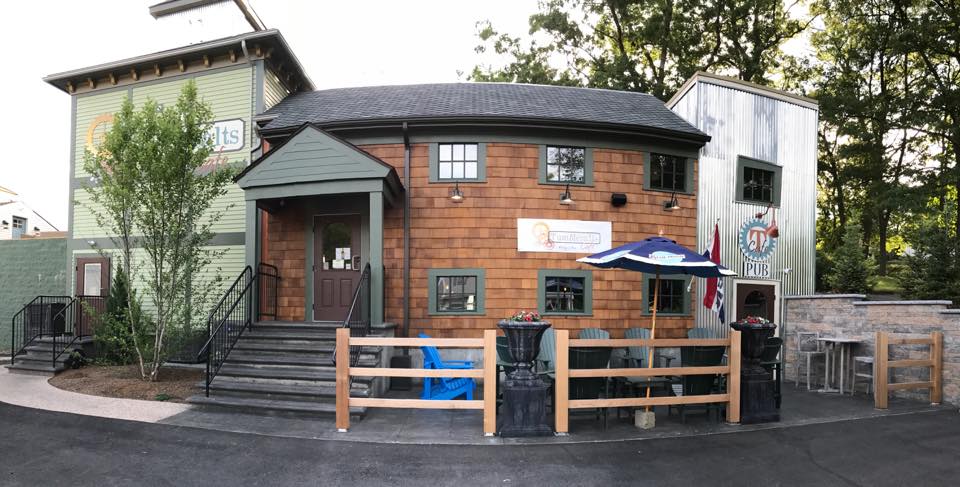 Kristine Teto and Brad Aubin never envisioned that the Hopscotch Room Village would become what it is today: a shopping and dining destination. What started out as a furniture and gift shop has turned into so much more when they expanded their dream to include more shopping and the eatery, Tumblesalts Cafe. Because what is a village without food?
The cluster of whimsical buildings in the Centredale section of North Providence is the perfect spot to holiday shop, grab a bite to eat and stay a while.
"It feels different from anything else, and like a vacation. It doesn't feel like you're in North Providence, which is the point," Teto says.
The couple aspired to put life back into the once vibrant Centredale neighborhood, to build something Teto's hometown could be proud of. And so they did. They hail from the construction industry, so the look and ambience of the village was meticulously planned. Tumblesalts Cafe celebrated its first year in the beginning of November. During that time, it has expanded into three restaurant spaces within the former Victorian-style home behind the Hopscotch Room and Bradford Design.
From the gold-accented chandeliers featured in the tavern to the fine white linens and mugs imported from Italy, it is clear that Teto and Aubin do not skimp on details. Often, it is easy to spot a first time patron, because they are looking around in awe at the interesting interior design.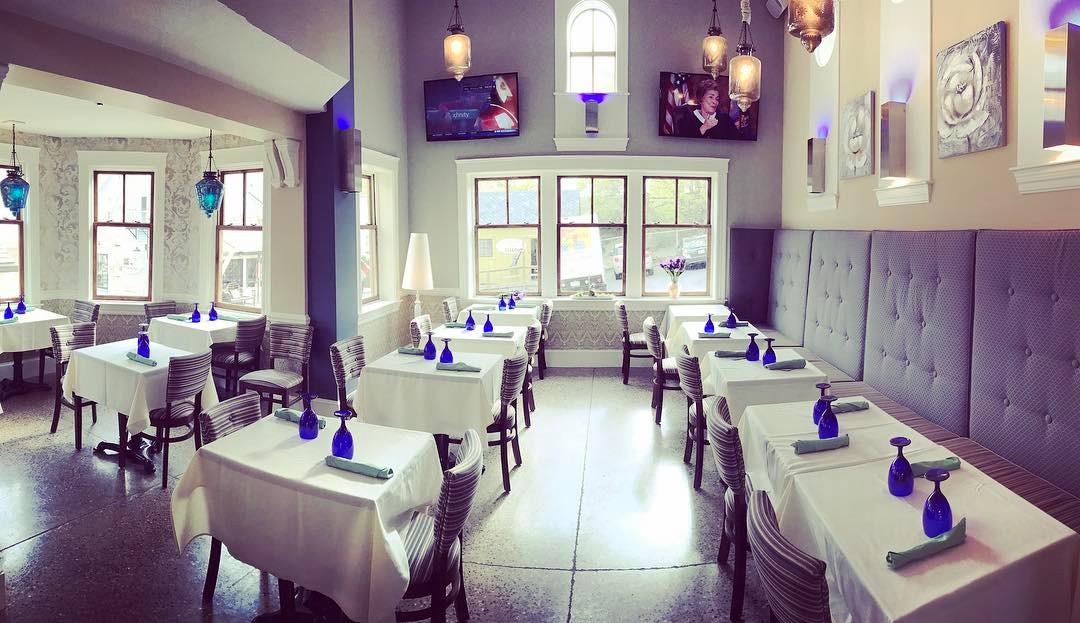 There is a setting for every occasion and mood on the various levels of the building: a cafe and outdoor patio on the ground floor, a pub on the second floor, a tavern on the third floor and even a rooftop bar. "Whether someone wants to come for coffee and crepes for breakfast, or wine and dinner at night, there's something for everyone here," Teto says.
The bistro offers contemporary American cuisine with some Italian influence. Teto says that the food reflects their style, traditional with modern twists, like the Tuscan ravioli, stuffed with mushrooms and parmesan, topped with plum tomatoes, zucchini, roasted red peppers and the house marinara sauce and finished with melted burrata cheese. Tumblesalts is open for breakfast, lunch and dinner every day of the week, and brunch is also a popular time to visit.
"We love comfort food, or happy food, as I like to call it," Teto says.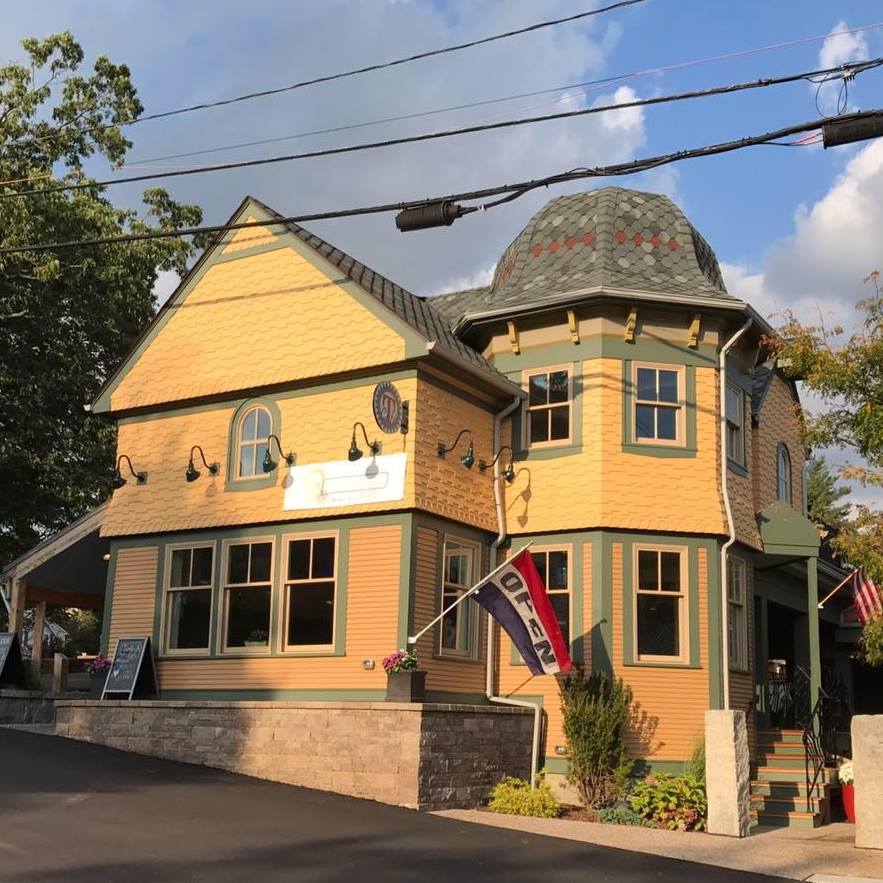 The village is a cohesive unit of mixed businesses. Tumblesalts Cafe serves as an introduction to the complex, as many guests are drawn to the restaurant, but end up staying to explore the nooks and crannies of the Hopscotch Room Gift Shop and Shed, Bradford Design and the seasonal Hopscotch Room Christmas store.
The duo often mulls over the question: what makes a person get out of their car and stop to check out a business they've never been to before? "We try to keep things different and fresh. We have live music a few times a week and impromptu events like terrarium nights," Teto says. "But none of this works if you can't get people to take the time out of their day to stop."
On a busy corner of the westernmost edge of Mineral Spring Avenue, Teto and Aubin work twice as hard to make people want to stop in instead of heading to the mall. They've created a shopping and dining experience for their customers, and their hard work has paid off.
With Small Business Saturday right around the corner, make the trek up Mineral Spring Avenue to dine at Tumblesalts Café, then spend some time exploring the stores and get a jump on holiday shopping. "If you shop small, you make someone's dreams come true," Teto says with a smile. 1 Morgan Ave., North Providence, 401-349-0557, tumblesaltscafe.com
RELATED ARTICLES