The Dish: Bristol Burger Bash Serves Up Best Burgers
The annual event features mini burgers from East Bay restaurants, local craft breweries and bluegrass music.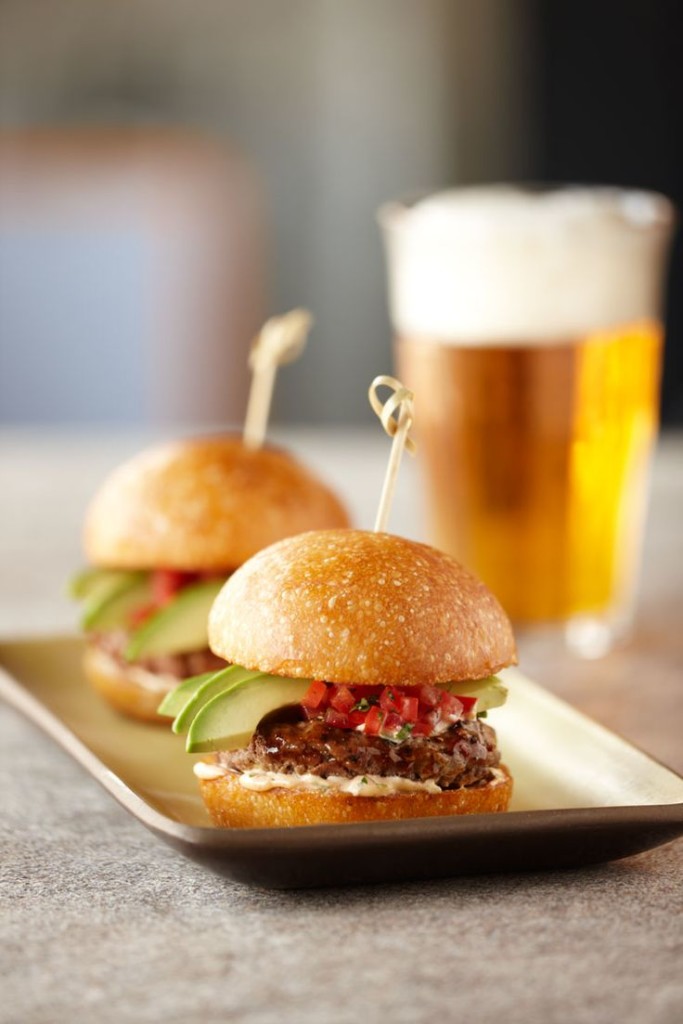 Burgers, beer and bluegrass, oh my! On October 1, the Bristol Burger Bash is coming to Linden Place Mansion in Bristol for an autumn day full of good food and fun times. Sample the East Bay's best sliders all under one roof while enjoying local craft beers and wines and listening to live bluegrass music in the Linden Place ballroom and sprawling gardens.
"What's lovely is that the event takes place in a combination of indoor and outdoor spaces," says Susan Battle of Linden Place. "Our sculpture and rose gardens, still in bloom in early October, will host many of the restaurants and breweries. There will be outside seating for guests to enjoy, as well as burgers and beer in our 100-year-old ballroom where a live bluegrass band, Four Bridges, will be performing."
Several restaurants from the East Bay, such as Statesman Tavern, Chomp Kitchen and Drinks, Bristol Oyster Bar and Aidan's Pub will collectively bring their burger A-game to this event, serving up mini burgers of all types. Get your burger fix with a variety of patties that include beef, turkey, chicken, pork and seafood. If you are in search of the perfect patty, you've come to the right place.
Last year's event was a great success, drawing rave reviews from across the East Bay and beyond. Whether it be fried oyster sliders or spicy jalapeño burgers at this year's bash, the options are endless and eclectic. Wash that burger down with a cold one from a New England craft brewery or casually sip a glass of wine and, of course, relax and enjoy the bluegrass music.
"This event is fabulous because it brings together a very diverse audience, age-wise. We see everyone from twenty-somethings to seventy-somethings," says Battle. "Everyone likes burgers and beer!"
The Burger Bash is sponsored by Toasted Bun Hospitality, and the afternoon of culinary camaraderie is a fundraiser for the preservation and restoration of Linden Place Mansion. The Bristol Burger Bash is happening on Sunday, October 1, from 1 to 4 p.m. Tickets are $35 each and can be purchased through the Linden Place website at lindenplace.org or by calling 401-253-0390.
RELATED ARTICLES