The Dish: 3 Spots for Bubble Tea
The tea drink contains addictive little bubbles made with tapioca pearls or fruit jelly.
Let's talk about the bubbly — and I don't mean Champagne.
Bubble tea, also known as boba tea, typically begins with a tea base mixed with fruit or milk, complemented by chewy tapioca balls or fruit jelly that settles on the bottom. Created in Taiwan in the 1980s, the "bubble" aspect of the beverage is attributed to the foamy bubbles that appear at the top of the drink due to forceful shaking when it is mixed.
Warning: Choosing an item on any extensive bubble tea menu, with diverse flavors ranging from mango snow to jasmine milk tea, will be a difficult decision, so plan accordingly. This stuff is worth a try, and fortunately, Providence is home to several locations where you can pick up the drink.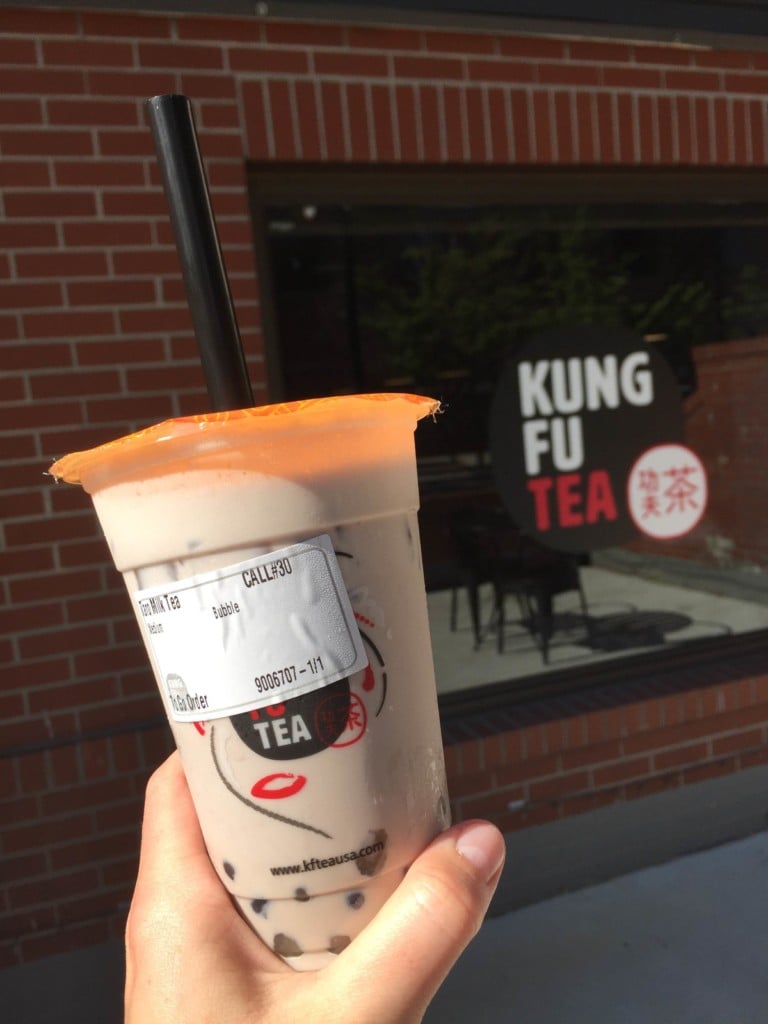 Kung Fu Tea
Kung Fu Tea is nestled in a brick building on Waterman Street off student-centered Thayer Street. The place lures in Brown University students and tea lovers alike, offering enough variety to please taste buds of all types. Pick from the bestsellers list, or customize your own combo. The milk-based teas are the perfect comfort drink on a rainy day, while the fruit-based teas are refreshing on a sunny afternoon. Kung Fu Tea has simple flavors like black tea and green tea, as well as unusual flavors like pumpkin oolong milk tea or mango green tea. With a dimly lit interior and trendy vibe, you'll probably decide to stick around and enjoy your drink. 110 Waterman St., Providence, 401-861-1888, kungfutea.com
Bubble Tea House
One trip to the Bubble Tea House and you might start calling it home. Located on Westminster Street, the local business has friendly staff and is run by alumni of Classical and Central high schools. The menu has a long list of juice tea, milk tea, smoothies and slushies with flavors like acai berry, peach, kumquat orange, lavender and many more. In addition to tapioca pearls, the colorful cafe offers different fruit jellies and popping boba pearls to enhance your beverage, and for an inexpensive price. Spunky cups are decorated with cartoon characters, rather than a branded label. 849 Westminster St., Providence, 401-351-0049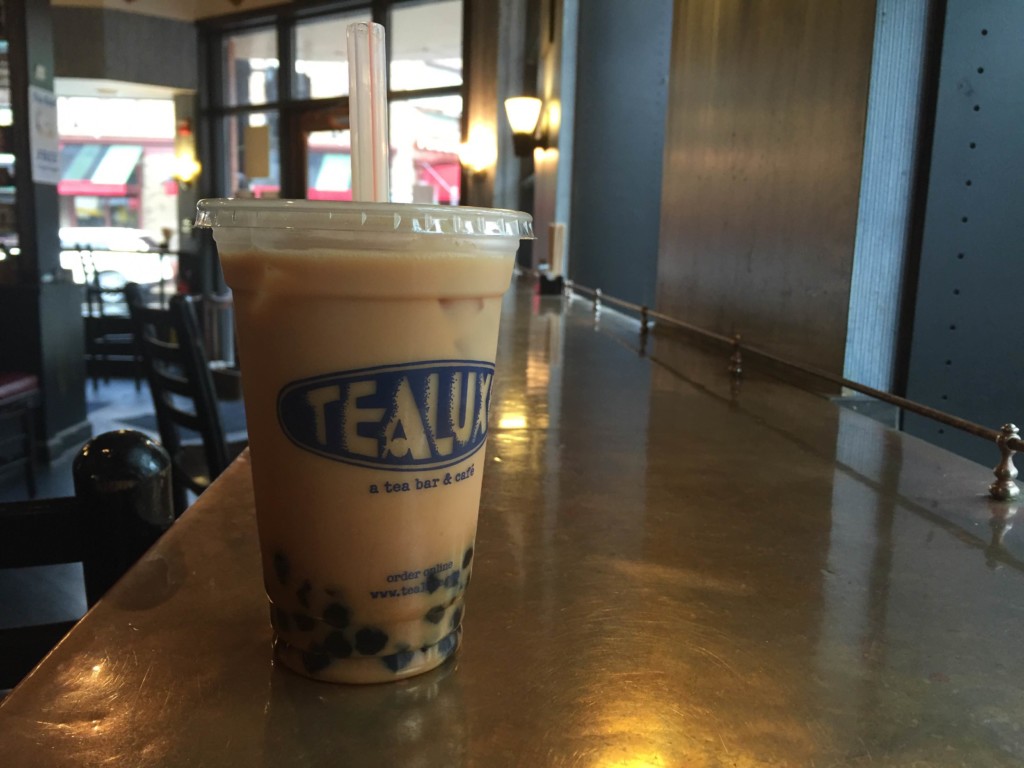 Tealuxe
Tealuxe has boba skills down to a tea. This cozy cafe may only offer tapioca pearls, but the perfectly chewy texture compensates for the lack of jelly options. Tapioca balls don't leave an unpleasant aftertaste, and can be added to any tea on the menu, including a summery mango milk tea or traditional black milk tea. From green tea to oolong tea and fruity teas to milk teas, the long list of options will leave you wanting to try them all. The mellow-but-buzzing atmosphere is ideal whether you're seeking a solo afternoon or an outing with friends. Be sure to snag a chair by the window; people watching on Thayer Street is part of the experience. 231 Thayer St., Providence, 401-453-4832, tealuxe.com
RELATED ARTICLES