Del's Me, Baby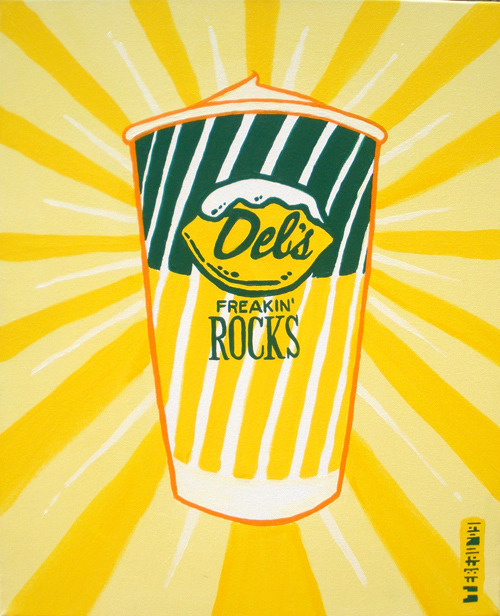 Lately there's been a lot of Etsy love going around the office (See: the July 2009 Current and the Style section in our upcoming October issue, featuring some necklaces by Etsy artisans). It's a veritable playground for anyone who likes to make or own one-of-a-kind artwork, jewelry or clothing. Then a friend sent me a link to Etsyian John Tebeau's page. A Brooklynite paying homage to Del's? I had to know what was up. Turns out, Tebeau is not a Rhody transplant, like I originally assumed, just someone who straight-up loves our little state:
"I'm in love with Rhode Island. Rhode Island beaches are the best around. The Hamptons?? Pfff. The Jersey Shore? Surely you jest, knave. Keep 'em. I heart RI. And DEL'S…Man! As refreshing as it is ubiquitous in RI. And with some Absolut Citron? Whoa, baby. I'm more apt to be biking all over B.I., and after tackling the hills at the south end on an 85 degree day? Del's me, baby. Del's me."
The far-reaching effects of our neurotic, nepotistic, cramped, but gosh-darn-beautiful state never cease to amaze me.