Debbie Sterling
The Lincoln native inspires girls with GoldieBlox, a construction toy she created just for them.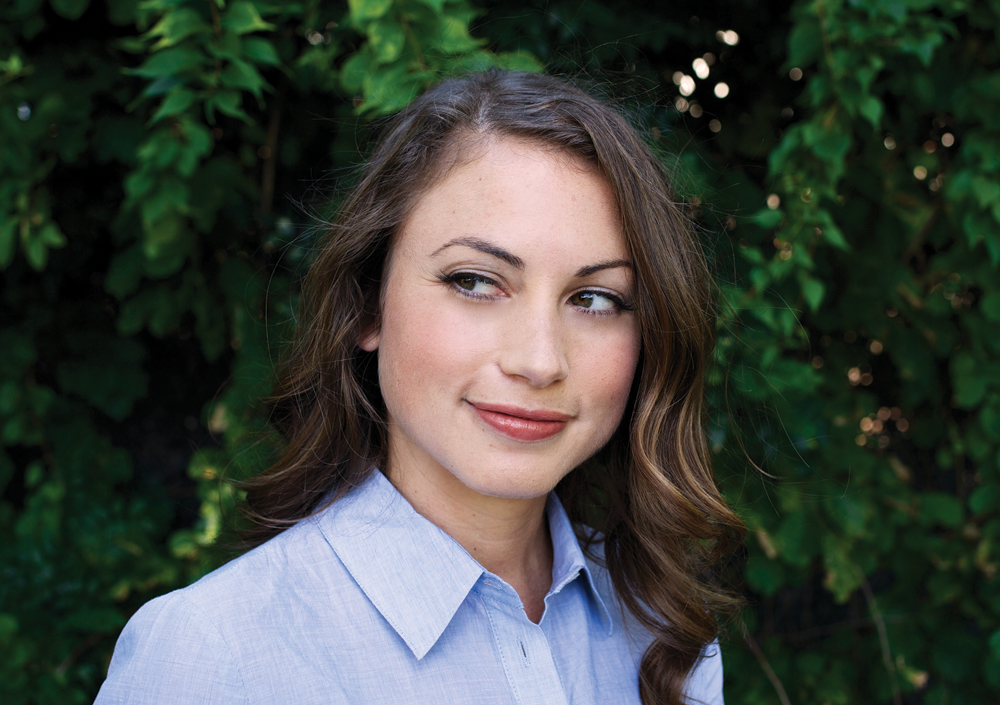 What toys and games did you play with growing up? I played with traditional girl toys like stuffed animals and dolls, but I also loved using my imagination and incorporating everyday household items into play. When we would go out to eat (my mom really loved Gregg's) I would gather sugar packets and build towers at the table. Dress-up and talent shows were a big part of playtime. Developing and then acting out these stories is a great memory for me and that's why I made sure storytelling was central to GoldieBlox.
How did your teacher at Lincoln High School influence your career? When it came time to apply for college, I turned to my high school math teacher, Mary Viruleg, for advice. She asked me what I wanted to major in and I was stumped. I knew I liked math and science, but I also loved writing and art. When she suggested engineering, I immediately thought of a train conductor or some mad scientist crunching numbers all day. When I started at Stanford, I heeded her advice, enrolled in Mechanical Engineering 101, and the rest is history!
What inspired the initial idea for GoldieBlox? When I finally committed to studying engineering at Stanford, I realized that I was one of only a handful of women in my classes. After I graduated, this glaring gender gap was something that stuck with me. One day, it all suddenly clicked. If you take a walk down the pink aisle of any toy store, you see how girls are inundated with all things pink while boys get construction toys and science kits. I realized I needed to reach girls at an early age to make an impact and introduce them to engineering. My breakthrough was a construction toy designed specifically for them. I found that simply creating a pink building toy wasn't nearly enough. Young girls learn more effectively through storytelling. GoldieBlox combines the story of Goldie, the girl inventor who loves to build, with a construction kit. Goldie's goal: to get more girls interested in engineering, build self-confidence and inspire the next generation of innovators.
What would you like to see happen to the pink aisles in toy departments? The movement toward change begins with simply providing more options for girls. We're not here to say pink and princesses are bad, we just want girls to know they can build their own castles, too!