Is DCYF Doing Enough for Kids in State Care?
After several high-profile tragedies, the department is ramping up efforts to match kids with safe foster families.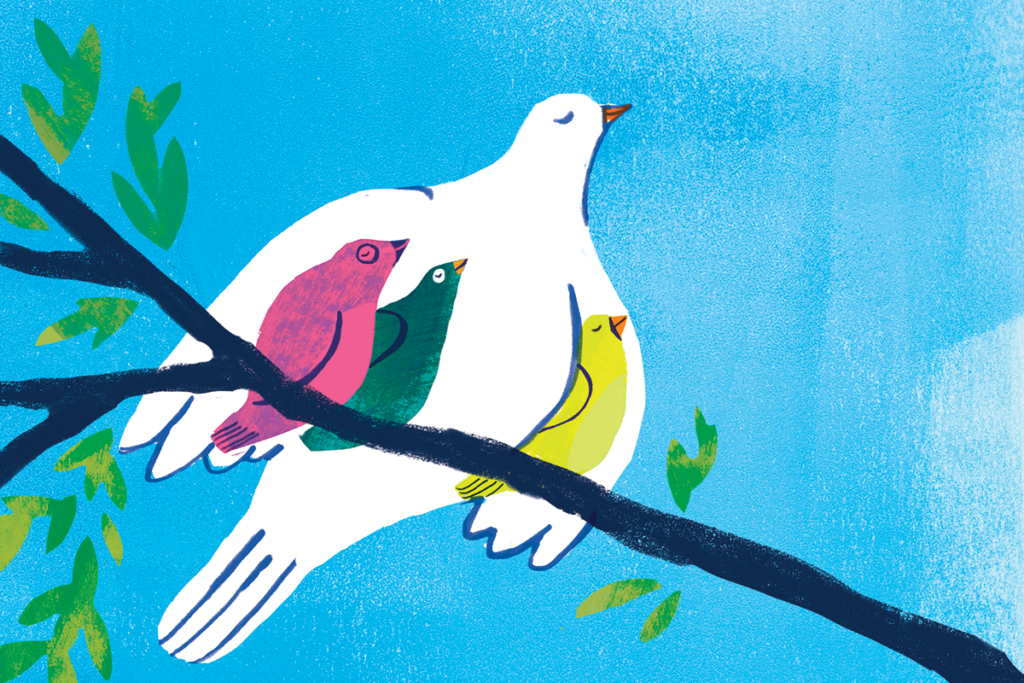 When the call came, Heather Webster was ready. An educator, she was in a stable job and a new home. The car seat was now anchored in her back seat. Relaxing in the backyard of her brother's home, Webster wondered aloud when she'd be strapping a child in it, and ten minutes later, her cell phone rang. Two siblings — a toddler and his older brother — needed an emergency placement. They'd be at her doorstep in thirty minutes.
Webster flew home and into a new life as a foster parent.
"You don't know what the future holds, so the first few days, you just try to figure each other out without knowing the details," she says. "It's one of those things you can never really prepare for, yet it's the most amazing experience. Everything you do affects them, and when you can show them the everyday laughter and smiles, knowing that you are changing their day — it's very powerful."
According to the Department of Children, Youth and Families (DCYF), there are approximately 1,700 children living with 1,220 foster families. The state is looking for 200 more. The search goes on as Rhode Island's foster care system remains under construction, the terms of a federal consent agreement and a spotlight after several child fatalities and near-fatalities. And yet, borne on the momentum of resolve, officials are optimistic that they can meet their metrics for recruiting and retaining foster families as they shepherd more children out of group homes and out-of-state placements. In the last year, the state has experimented with streamlining the licensing process, took steps to raise the reimbursement rates for foster parents and prioritized equity for families who also happen to be kin to a child in foster care.
"When there is an opioid epidemic combined with the scrutiny related to fatalities, it turns into the perfect storm, and planning for the right-sized system can be challenging," says DCYF Director Trista Piccola. "The broader issue for the child welfare system is how can we achieve stability and greater elasticity and flexibility, so that when those things happen, the system can bounce back more readily?"
Fostering is as old as the Bible. The practice of caring for non-biological children began to formalize in Colonial America with the adoption of English Poor Laws, which placed orphaned children in homes as servants. Nearly 200 years later, social reformer Charles Loring Brace founded the Children's Aid Society to find free foster families for abandoned immigrant "street rats" thronging New York City's slums. From the mid-1800s on, the child welfare system codified and professionalized. The independent "child savers" were replaced by government agencies that license, pay and supervise foster care families.
The United States Children's Bureau reported that in 2016, on any given day, 437,465 children were living in foster care. That number has increased every year since 2012, pressurizing a strained system. There are an estimated 200,000 licensed foster families in the country, with a turnover rate of 30 to 60 percent. Many states have reported severe shortages.
"Foster parenting gets more difficult as time goes on," says Irene Clements, executive director of the National Foster Parent Association. "There's a high turnover in [social services] staff, and high caseloads, so there is very little continuity, and a lack of response to foster families when they need it. So, the frustration mounts while the scrutiny gets tighter. Every time something happens in a foster home, the system reacts and there are new rules that aren't family-friendly or normalizing."
In Rhode Island, the aftershocks of the 2004 death of a three-year-old boy in the care of his aunt and her boyfriend have reverberated through the system for years. Thomas "T.J." Wright lived a short and brutal life, beaten to death by Katherine Bunnell, twenty, and Gilbert Delestre, twenty-three, who took in Wright and his brothers after her sister was imprisoned. Both were convicted of second-degree murder and sentenced to life.
In 2005, a state child fatality report convicted the Rhode Island foster care system, finding no background checks for kinship foster families, children placed with unlicensed foster families, languishing foster care home license applications, untenable caseloads and inadequate supervision. The panel made fifteen recommendations for improvements, but then-state Child Advocate Jametta Alston saw little progress. In 2007, Alston filed a federal civil rights lawsuit against DCYF and then-Governor Donald Carcieri alleging systemic failures that resulted in unsafe, neglectful and abusive child placements, and that Rhode Island had some of the worst rates in the nation for maltreatment and neglect of foster children.
The road back has been long and has had detours. In May, a federal judge approved a settlement between the state and DCYF that requires the department to implement significant reforms, including many to improve the foster care system: regular reassessments of maintenance payments, annual assessments of foster care abuse or neglect incidents, and a foster family recruitment and retention plan. In August, a former DCYF worker sued the department alleging the misuse of federal monies for foster care recruitment.
Nonetheless, the department is inching forward, officials say. The number of children in congregate care dropped 24 percent since 2016 to 397 and out-of-state placements have dropped 41 percent to an all-time low of forty children. The percentage of kinship foster families is 65 percent, higher than the 32 percent national average. Governor Gina Raimondo included $1.4 million in her budget to boost reimbursement rates by up to $5 a day. Currently, foster families receive anywhere from $18 to $21 a day.
And the state has tried creative recruiting approaches. In March, with a $95,000 grant from the Rhode Island Foundation and the Annie E. Casey Foundation, DCYF compressed its ten-week training course for prospective foster parents into three days. The event featured training sessions, on-the-spot physicals, finger-printing for criminal background checks and social workers to process the paperwork.
Central Falls School Superintendent Victor Capellan and his wife, Diana, were among the 180 families who attended. They have always wanted to foster. And, as a school administrator, he recognized the need to "step up" to help children in state care stay in their community schools. By September, the Capellans became newly licensed foster parents while also welcoming the birth of their own biological infant son.
"We're still getting the hang of it, but we are moving forward with fostering," he says. "I'm hoping we'll inspire others."
Marina Nitze, a public interest technology fellow with the non-partisan New America think tank, who is working with DCYF, says that other states have taken note of the department's fast-track licensing event and other simple innovations. DCYF now allows potential foster parents' doctors' referrals to be automatically transmitted instead of mailed in hand-addressed envelopes, and has moved the out-of-state background checks for applicants who had lived elsewhere in the previous five years to the beginning of the process to allow the completion of other parts while awaiting the results.
"Making the licensing process efficient is a natural focus. This lays the groundwork for more innovations like better recruiting to safely keep kids in their communities," she says. "You don't want a social worker hand-addressing a thousand envelopes; that's not a good use of anybody's time. Every solution is not a multi-million effort. Some are effective and short term."
Other reforms are coming from upstream. The Families First Prevention Services Act, signed into law in February 2018, shifts federal child welfare financing to efforts that keep children from entering state care in the first place. Grounded in research, the act provided federal reimbursement for mental health services, substance use treatment and in-home parenting training. It also provides incentives for states to reduce group home care, with grants for foster care recruitment.
Child welfare expert Laura Boyd, national public policy director for the Family Focused Treatment Association, says requirements are complex. States, which can opt in to access these funds, are excited and anxious about participating.
"This is new outside-of-the-box thinking that changes the whole paradigm of the child welfare system," she says.
Those on the frontlines of foster parenting welcome any help. Groups like Foster Forward and Adoption RI offer on-the-ground support and legislative muscle; earlier this year, the two nonprofits successfully lobbied to raise the cutoff age for foster care services from eighteen to twenty-one. And, two years ago, Elaine Gabellieri was among a group of foster and adoptive parents who founded the Village for RI Foster and Adoptive Families.
"There's still the common frustrations of not rapid enough communications with social workers, but there have been a lot of efforts in the last couple of years to improve things," Gabellieri says. "Still, there's a lot to undo."
Ellen Liberman is an award-winning journalist who has commented on politics and reported on government affairs for more than two decades.