Day Trip: The South County Bike Path and Wakefield
Spend a day outside on this beautiful trail and follow it up with a visit to downtown Wakefield.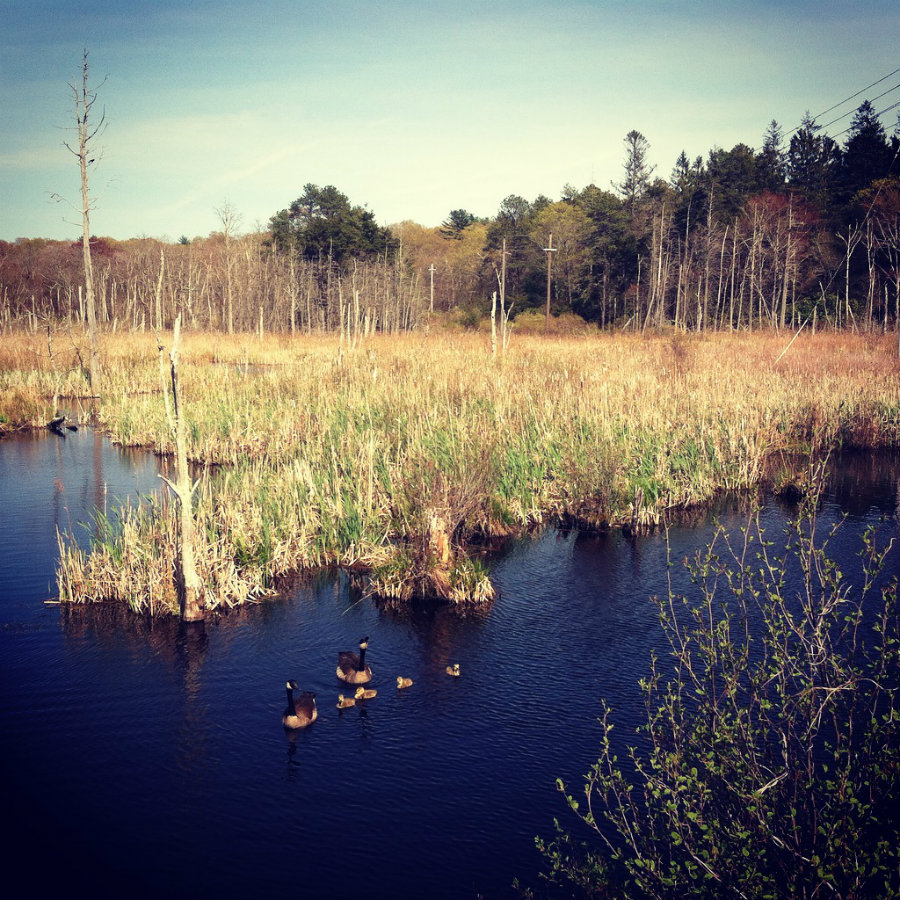 Looking for a local day trip where you can get some exercise, soak in some nature and top it off with some ice cream or some shopping? Check out the South County Bike Path.
Whether you're walking or riding a bike, you can start at the Kingston Train Station. The parking lot has spaces designated for people using the trail. The historic station building is well worth checking out and it has bathrooms, should you need them before starting out. If you're not prepared to make a twelve-mile round trip, though, you might want to drop another car in downtown Wakefield and circle back.
Once you set off, the seven-mile paved trail is flat for the most part, with some gradual inclines and declines. Soon into your trip, you'll see the beauty of the Great Swamp area on either side of the trail. On a recent Sunday afternoon visit, we saw geese and some goslings, in addition to some other birds.
There were other cyclists and strollers on the trail, but it wasn't overcrowded, even though it was beautiful out. You'll pass through Peace Dale and travel into Wakefield, crossing a few major roads with crosswalks along the way.
Take the time to stop on Main Street in Wakefield. By then, you'll have traveled nearly six miles — and you've earned a treat. Just down Main Street, you'll find Brickley's Ice Cream (322 Main St.). It will likely have a line out the door, but the service is quick and friendly. Just remember to bring cash!
Or stay a little longer and browse the shops and restaurants along Main Street, such as jewelry store and gift shops Spangles (324 Main St.) and the Purple Cow (205 Main St.) If you're looking for something more substantial to eat than ice cream, check out El Fuego Mexican Grill (344 Main St.) or the ever-popular Mews Tavern (456 Main St.)
South County Bike Path, 1 Railroad Ave., South Kingstown, southcountybikepath.org.