A Day Trip to Rural Hopkinton
Tucked in the southwest corner of the state, Hopkinton's four small villages each have their own personality.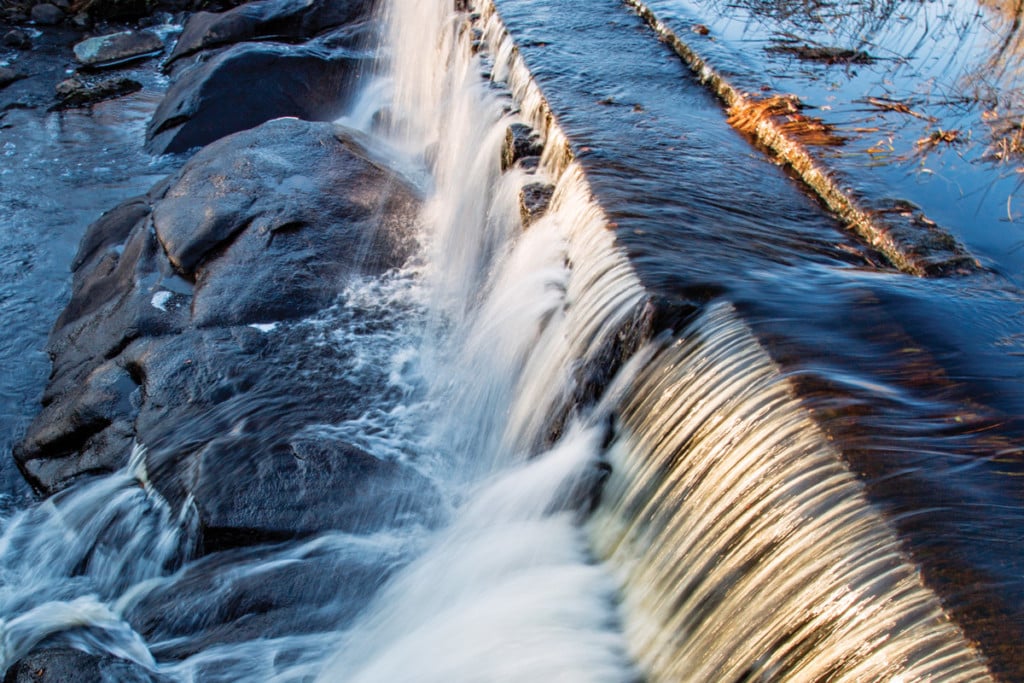 Hopkinton is the only place in the state where you used to be able to see cows grazing along the side of 95. Working cows, too: brown ones, big black and white ones, skunk backs. But then one day I was driving and I thought, 'Wait, where are the cows?' They were just gone. It's not like they could have all been stored in the barn at once, so I was like, 'I have to find out what happened!' That's how small of a town we are — we notice if the cows are gone," says Lorraine Tarket-Arruda
Yet Hopkinton isn't all that that small, at least not in terms of land size. The town stretches across forty-four square-miles and is made up of four distinct villages, all of which come with their own communities and quirks. As such, it's a place that residents don't have, or want, to leave. Some might cite perks like the to-die-for bismarks (a cousin of the jelly doughnut) from West's Bakery on Main Street in Hope Valley as a reason, but really, the majority has a deep connection to the land itself.
"I grew up in Hope Valley and then got married and moved to Ashaway, so I've lived in Hopkinton my whole life," Lorraine Tarket-Arruda, former deputy town clerk and present member of the Hopkinton Historical Society, tells the society's president, Richard Prescott, and me as she chauffeurs us around their hometown. "My kids are always saying, 'Mom, why don't you and dad buy a condo so you don't have to take care of all this yardwork?' But we're not interested."
As we meander around the western edges of the state, I quickly realize that, out here, it's as country as Rhode Island gets. My companions don't bat an eye when I point out an actual chicken crossing the road in front of us, and they laugh when I mention how I got lost on my way to our rendezvous point and had to turn around in someone's driveway. (Their response: "Well, as long as no one ran out with a shotgun, you're fine.")
But as the missing cow debacle mentioned earlier demonstrates, it's a country atmosphere minus the farmsteads. It wasn't always that way, though: We're driving along Fairview Road when Prescott explains that the surrounding housing developments and the neighboring empty fields were all working farms when he was growing up in the '50s.
"An old friend of mine grew up here," Prescott says, gesturing towards a deteriorating house with acres of open land behind it. "He lived through the Depression and his father fed the entire family right from the farm. We even have pictures of how it looked back then…. It's sad to see everything's overgrown now."
So where have all the cows gone? Prescott explains that, starting in the mid-1950s, farmers had to start buying more expensive equipment — like bulk tanks that could quickly cool cow's milk — in order to keep up with the competition. Most couldn't afford such changes and eventually were forced to sell off their land and livestock. One by one, the farms shut down.
"We only have one working farm left in all of Hopkinton," Tarket-Arruda says. "I just went on a tour with the farmer a couple of weeks ago and he mentioned how all these federal and state regulations that are put in place for the huge farms out in the Midwest could potentially put him out of business in a few years. They're just too costly."
But while farms and their four-legged inhabitants have diminished over the years, Hopkinton's overall population has not.
"When I was a kid in the early '60s, we would have a social hour after church and I remember listening in on a conversation that the adults were having about a new housing development going up (today known as Sweet Valley Estates)," Tarket-Arruda explains. "They seemed so serious and I thought something bad had happened. Back then,
everyone owned twenty-five to thirty acres of land and they were horrified that developers were squeezing houses onto just one or two acres. I remember one of them saying, 'They can't have gardens, they can't have animals — how do they think they're going to live?' It was a really big deal."
Today, the town gossip still revolves around unsolicited developments, whether it concerns the potential addition of a troublesome truck stop off of Exit 1 or the recent near disturbance of a Native American ceremonial landscape.
"The woods up here were always wild and out-of-the-way after the farms shut down, so no one really bothered trying to develop it, at least not until recently," says Prescott as Tarkett-Arruda pulls onto a more remote dirt road in Tomaquag Valley. "But there are vestiges of indigenous occupation here — about a thousand of them. The state archaeologists tried to say they were just left behind by farmers who had been digging and hit rock, but the local tribes knew better."
We get out of the car and make our way over to the edge of the adjacent woodlands. Prescott nods past the unkempt shrubs towards what, at first, looks a lot like random piles of stones that periodically dot the forest floor. But upon closer inspection it's clear that these formations are anything but accidental. He explains that each mound was stacked meticulously by Hopkinton's original settlers (most likely the Narragansetts or the Niantics) as a sort of memorial for their deceased loved ones. There are no bodies or objects beneath the structures, rather the natives would voice a prayer with the addition of each new stone.
"Farmers didn't have time to arrange stones like this; they either used them to build stone walls, or threw them in a heap and moved on," Tarkett-Arudda says.
Luckily the historical society and the Narragansett Tribe were able to take their findings to the Hopkinton Land Trust and Friends of Hopkinton Land Trust and halt any development plans. All four groups worked together to host an event promoting and sharing these ceremonial landscapes with the public this past October. The ultimate goal is to get the area nationally recognized as a historic location through the U.S. Department of Interior.
We happen upon a piling that resembles a turtle, its little head poking out through the weeds, and Prescott says that turtles often had a significant role in Native American creation stories. Many believed the United States formed after a giant turtle dove down to the ocean bottom and piled dirt onto her back before resurfacing. This little turtle stands untouched, a reminder of this tale.
"I think the farmers were very respectful of their stone work," says Tarkett-Arruda as we climb back into her SUV. "I think they just knew not to mess with them."
Perhaps this sentiment is the reason why — despite the fact that the town I call home is a half hour's drive away and is as suburban as they come — I gladly take a bright green "Keep Hopkinton Country" bumper sticker as a parting gift and later tack it to the cork board hanging on my office wall. Please do keep-on keeping country, Hopkinton.