Crescent Park Carousel Could Use a Hand
The nationally known landmark is closed for repairs but they hope to reopen in mid to late August.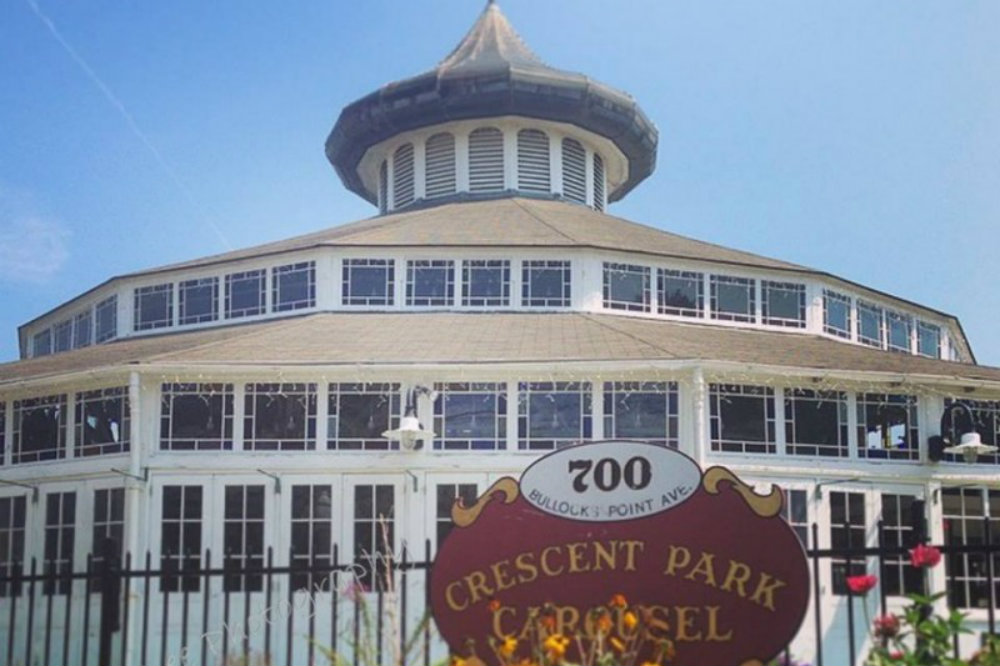 The Crescent Park Carousel in Riverside was known as Charles I.D. Looff's showcase of wood sculpture, where he brought buyers to demonstrate the craftsmanship of its lights, beveled mirrors and hand-carved figures.
Now, it could use a helping hand once again. Built in 1895 and then reopened in the 1970s by a group of residents, the National Historic Landmark opened on Easter this year. Then as the spring went on, the carousel's staff noticed that its center bearing — which keeps it balanced — was wearing out.
"We knew that we had to make this repair," says carousel manager Tracy Johnson. "We really need to make sure we protect the ride."
There was no danger to the community and the everyday rider didn't notice the problem. But instead of going in a straight circle, the carousel would weave back and forth a bit. The carousel staff maintained the balance with low numbers of riders in the short term, closing on and off this season before eventually deciding to make the repair.
"Everything is balanced from the top," Johnson says. "If you put too much weight on it and it's already out of balance then you're just causing harm to ride."
The carousel is now closed for the emergency fixes. Longtime caretaker Ed Serowik is working with the Brass Ring Carousel Company to make the repairs, which could cost $29,000. The Carousel Commission plans to use funds from the $100,000 it received from the city of East Providence to repair the rotting wood and repaint the carousel's building. But organizers would like to replace the $29,000 for the original project, so they have launched a campaign to raise the funds, called "Restore the Magic."
Johnson says they hope to have the carousel repaired and back open by mid to late August. Meanwhile, Crescent Park is still hosting movies and other activities. Friday night's movie is Inside Out and it begins at dusk.
For more information, go to crescentparkcarousel.org.