Contact With Horses Heals With Equine Therapy
The organization pairs horses with clients dealing with grief, trauma and anxiety.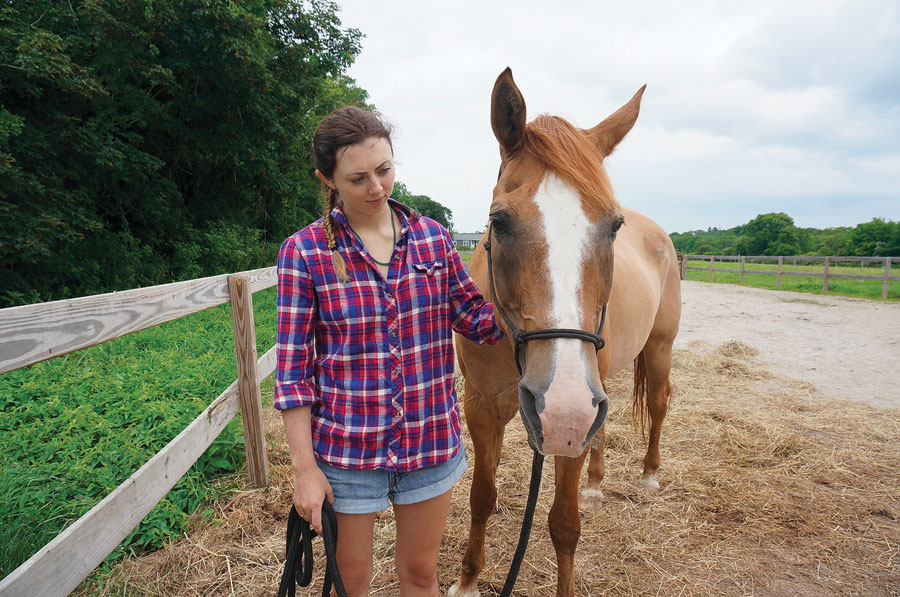 Have you ever looked into the eyes of a horse and felt that somehow it sensed something about you? As prey animals, horses are aware of their surroundings at all times, says psychotherapist Calyn Acebes from Contact With Horses, a counseling program in Little Compton that offers equine-assisted therapy. These intuitive creatures, she says, directly reflect the emotions of the people around them; working closely with them can bring insight to people's relationships with others and themselves.
As an example of the powerful connections she witnesses again and again between horses and clients, Acebes described a recent session with a withdrawn teenager during which the horse walked away to graze on the other side of the field. Once the client began opening up, uncrossing her arms and crying, the horse returned. "He took a big, audible breath and stayed by the client's side throughout the session," she says.
"Equine therapy cracks people open in a way that office therapy can't," says Acebes, who as a young girl first found solace in her connection with horses.
Working with horses can help clients overcome difficult issues like grief, trauma and anxiety, she says, because they give direct feedback, aren't manipulative and can be less threatening than people.
For James Baker, who worked with Acebes as a bullied middle schooler struggling with anxiety and depression, equine therapy boosted his confidence and gave him pride. "I'd never been a horse person before equine therapy," says Baker, now nineteen, "but I haven't stopped riding since I started." 239-9899, contactwithhorses.com