Colorblindness, Diversity and "Post-Racial" RI
Two spoken word poets tackle racial injustice in Invisible UpSouth, a new play commissioned by the Wilbury Theatre Group.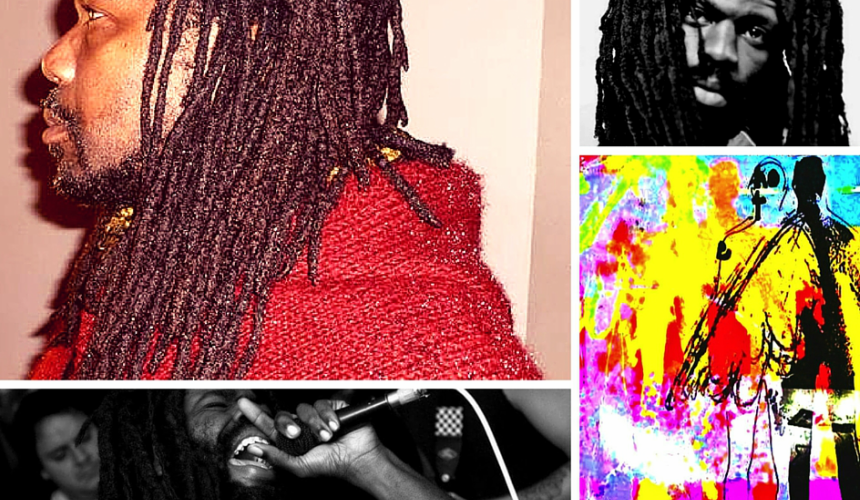 When Christopher Johnson first moved to Providence from Newark, New Jersey, people kept telling him about the city's diversity. Instead, he found little social integration.
"People like it separated and nobody says anything about it," he says. "I also got a lot of, 'I don't see color' from people. What they're not getting is that by not acknowledging people's differences, they're adding to racism. Their silence is consent."
Those sentiments, among others from Johnson's life in Providence, are brought to life onstage in Invisible UpSouth, a world premiere commissioned by Wilbury Theatre Group's New Works program that runs February 26 to March 6.
A practiced spoken word poet, Johnson was approached by the New Works team to create a play inspired by Invisible Man, the groundbreaking 1952 novel by Ralph Ellison about a black man who — "not a spook like those who haunted Edgar Allen Poe" — is invisible because people refuse to see him.
Johnson, who plays the invisible man in Invisible UpSouth, says his character is an amalgamation of people from his past. Poet Vatic Kuumba collaborated with him on the project.
"I'm very excited," Johnson says. "Because poetry is so loaded and everyone already believes the 'angry black man on the stage' stereotype, I've always avoided race and politics in my work and wrote more about spirituality and human development. Invisible UpSouth is different: It's about a young man's frustration, growing up in a place that's diverse and coming to a place that says it's diverse but it's not."
The commission, Johnson says, gave him room to flesh out his positions on current events, including the Black Lives Matter movement. He also included many real conversations about race from life and social media.
"One particular conversation I had was about Black Lives Matter [activists] blocking the highways and stopping innocent people from going home," he says. "When you disrupt social services it forces people to pay attention. Think about the Civil Rights Movement; they marched on highways and roads, across bridges. Black Lives Matter is using those tactics to disrupt social services and bring attention to actual threats against people of color."
After each performance, the audience is invited to participate in talkback discussions with the artists. Johnson says he hopes the play can revamp the dialogue around race in Rhode Island.
"We did a showing last week at 95 Empire and after the play, we had a discussion with the audience," he says. "Someone said that as a white woman, she didn't feel qualified to talk about race."
That night, Johnson stressed the importance of white allies — people who don't pretend we live in a post-racial society and recognize that colorblindness is another form of racism.
"When you have something that's racially charged like Invisible UpSouth and you're coming to see it, the idea is you can broaden your experience and gain some knowledge," he says. "The play is only an hour and fifteen minutes long so it doesn't cover everything, but if important topics are conveyed through the talkback, that's just as good."
Invisible UpSouth is onstage February 26–28 and March 3–6 at Wilbury Theatre Group, 393 Broad St., Providence. Tickets are $15 for adults, $10 for students, pay-what-you-can on Sundays. Visit thewilburygroup.org or call 401-400-7100 for more information.