Close Out Summer With A Banana Split
Whether you want to get a single scoop or go bananas, there are plenty of tasty options.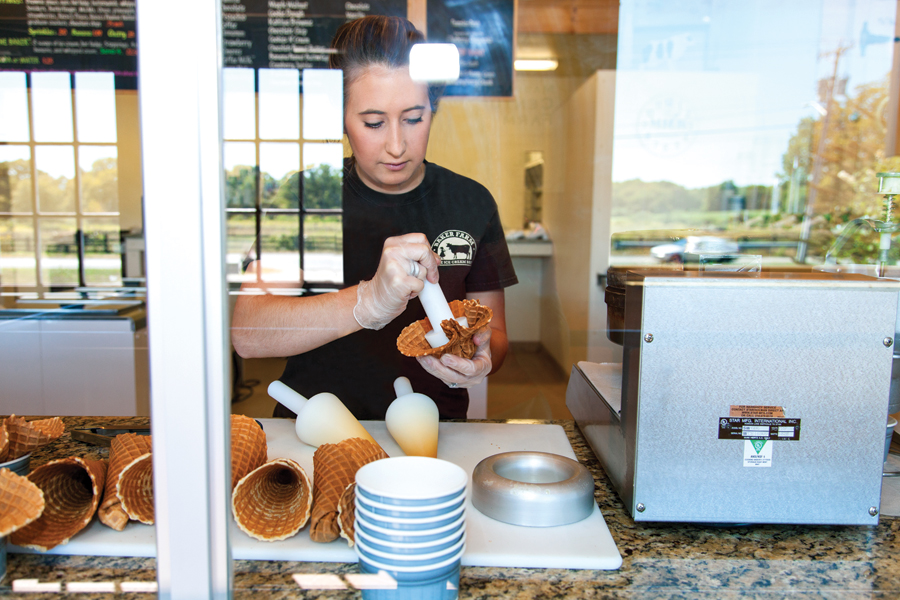 Summer may be winding to a close, but there's still plenty of time to squeeze in some ice cream. There's no better time: this week includes National Banana Split Day. So whether you decide to go whole hog or stick with a scoop, we've got some suggestions for some homemade flavor:
Frosty Freez
496 E. Main Rd., Middletown, 401-846-1697, frostyfreez.com
Get: Fans of the banana split will not be disappointed by Frosty Freez's classic version, complete with chopped pineapple. It comes in regular and giant size for those looking for a challenge.
The Daily Scoop
230 County Rd., Barrington, 245-0100, dailyscoopicecream.com
Get: You can mix up the traditional split with flavors like carrot cake, ginger and pistachio.
Inside Scoop
30 Ten Rod Rd., North Kingstown; 70 Brown St., Wickford; 110 Scituate Ave., Cranston, theinsidescoopri.com
Get: Mix up one of their bananas boats with one of their rotating list of flavors, like sea salt caramel.
Brickley's
921 Boston Neck Rd., Narragansett; 322 Main St., Wakefield, 782-8864
Get: You can't go wrong with Coffee Oreo with hot fudge.
Gray's Ice Cream
16 East Rd., Tiverston, 401-624-4500, graysicecream.com
Get: Head to Four Corners for some Grape Nut or Ginger scoops.
Three Sisters
1074 Hope St., Providence, 401-273-7230, threesistersri.com
Get: Try Kulfi, which is flavored with cardamom, cinnamon and pistachios.
Ice Cream Barn
289 Locust St., Swansea, 508-567-6278, theicecreambarn.com
Get: If you're feeling decadent, go for Kahlua Brownie. Or try the Green Tea and Honeycomb frozen yogurt.
For more scoop on local ice cream, check out our guide.