A Chat with Filmmaker Mike Messier
The movie man was lead screenwriter on the horror film, Anders Manor.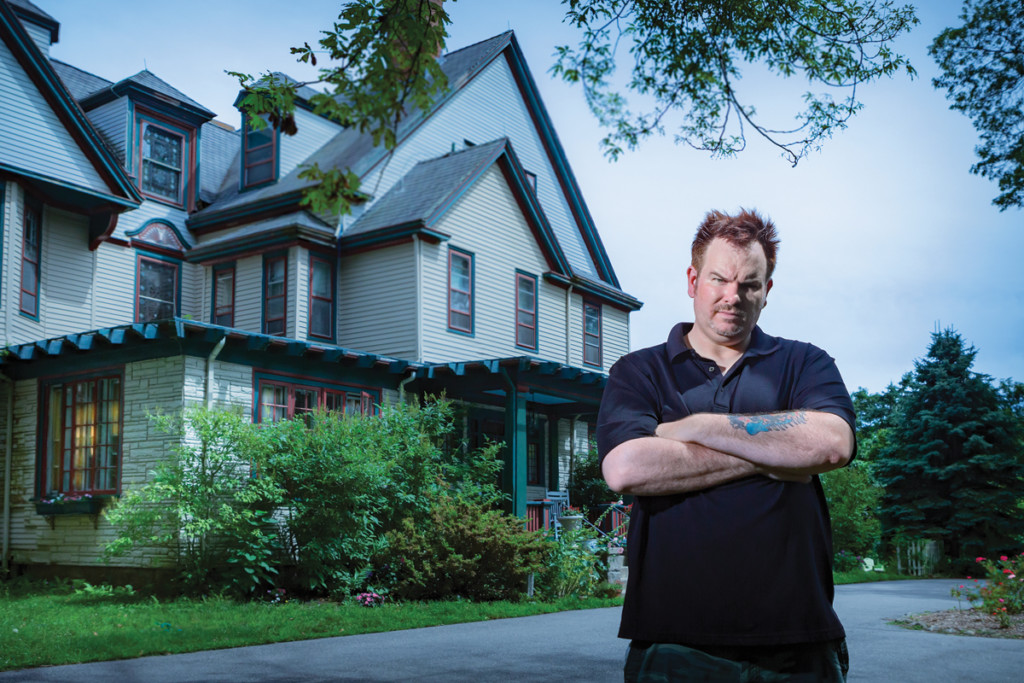 Rhode Island filmmaker Mike Messier's name may not register like Scorcese's or Spielberg's, but when it comes to passion for his craft, Messier is as big as it gets in a small state. He's won sixteen awards for his work, acted in films starring Meryl Streep, Richard Jenkins and Frances McDormand, hosts a local cable show called "Messier Mantra," and was recently lead screenwriter on Anders Manor, a horror film produced by Rhode Island filmmaker Tom DeNucci, which will be released this fall.
Messier will show a few of his short films and discuss the acting classes he offers at the free event, "Meet Mike Messier Movie Maker" September 12 at 7 p.m. at the Wickford Art Association Gallery.
"The basic idea is to have people come who are interested in filmmaking or taking classes; they can meet me and decide if it's something they want to pursue," says Messier, who is a huge fan of pro wrestling and has wrestled and made films with guys like Kevin "Diesel" Nash and Scott "Raven" Levy. "You may find acting is something that grows inside of you," he says.
It did in Messier, who's been both actor and director, finding more opportunity in the latter. But like any filmmaker whose last name isn't the two aforementioned A-listers, money is always a factor. Messier's open to anyone who wants to talk about producing a film and has the funding to follow through. But if acting is truly your passion, he recommends being open to possibilities.
"I always ask students when I do one-on-one lessons, 'Do you want to act or be famous?' " he says. "If your love is acting, I offer classes that encourage and enrich that."
As for advice for those wanting to break into show business: do stage work. He adds, "there are many community theaters in Rhode Island and nearby Massachusetts and Connecticut that need actors. Go, audition, act."
Why he does all this is simple.
"It's the only thing I'm good at," he says with a laugh. "I've overcome a lot of people telling me I shouldn't be doing this, who prefer I conform to their reality. But I won't." mikemessier.com