Charlie Enright
Charlie Enright Takes on the Volvo Ocean Race.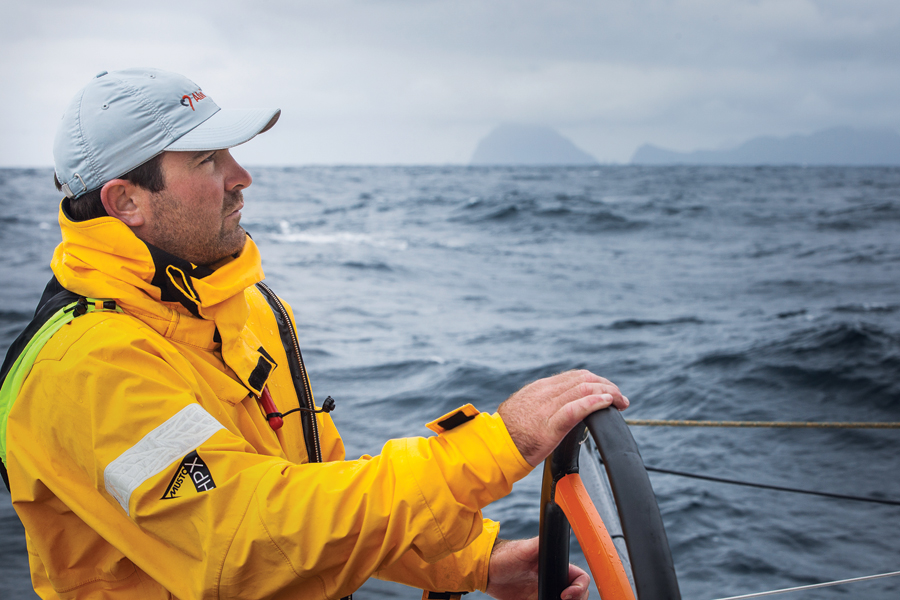 GoPro Video: See What it's Like to Set Sail on the Team Alvimedica Boat
Charlie Enright, thirty, lives in his native Bristol. But don't expect to see him much for the next nine months. He'll skipper Team Alvimedica in the prestigious Volvo Ocean Race against six other teams starting October 4 from Spain, with stops that include China, Abu Dhabi, New Zealand, Brazil and our own Newport, May 5 to 17, 2015.
What's your earliest recollection of sailing in Bristol? As a passenger, with my grandfather [Clint Pearson, cofounder of Pearson Yachts, one of the pioneers in fiberglass boat construction]. My parents have always been supportive of everything I did growing up, but having a grandfather like that, sailing was always going to be there.
Are you competitive by nature? Oh, yeah. I started sailing at five, and competitively at ten. When I started, my competitive nature took over, and it could have been anything, even chess.
What makes the Volvo Ocean 65 so special? They were all built just for this race, this specific task. Everything's well thought out and constructed, they're Farr Yacht-designed Grand Prix off-shore boats. Plenty durable and plenty fast.
How long are the sails between legs? An average of about twenty days at sea [and ten days in port for the first six to seven months of the race]. The transatlantic to Spain where the race starts will be a hop, skip and a jump, about a ten-day passage. The first race legs are each about twenty-five days [shorter in May and June toward the finish].
How do you pick a crew? You get the best of the best, like anything, but more so in sailing. You have to more than enjoy your coworkers, because there's nowhere to hide and you don't go home at night.
Why is Rhode Island so appealing for sailing? It's the heritage, you know this place is bigger than you. I like being a small fish in a big pond, and you better make sure you're sailing against the best. The best may not come out of this area, but they sure migrate here.
Is there a better place than this to grow up for a sailor? Not even close.