Celebrating Ink as Art in Warwick
The exhibit features the work of Rhode Island tattoo artists, painters, photographers and more.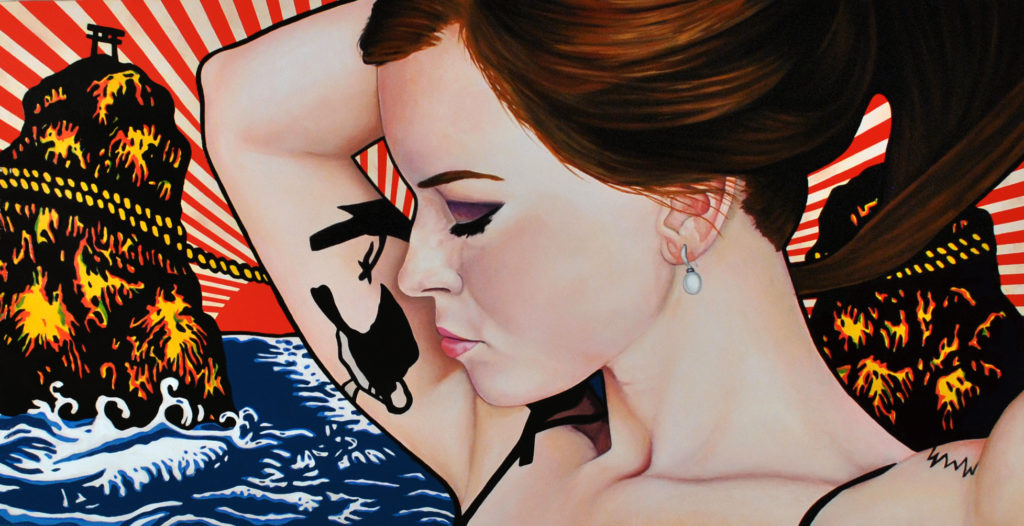 For summer, the Warwick Museum of Art was looking for an exhibit that was something out of the ordinary, a medium that it had never really explored before.
The result? An exhibit called "Human Canvas: It's All About the Tattoo."
"We thought it would be cool to do this and bring in a whole new audience and also open up the eyes of our audience to the art form of tattooing," says Taylor Terreri, manager of the Warwick Museum. "It's more of a traditional format for art now."
Gloria Ceren
The exhibit features more than twenty-five works that reflect some of the range that tattooing encompasses, ranging from a sculpture that shows its more primitive roots, to photos of inked images that memorialize people who died and survivors of the Station Fire in 2003.
Some of the contributors are tattoo artists themselves, and others also work in more traditional mediums like painting or drawing. The eight photos of the tattoos inspired by the Station Fire come from the larger "Station Ink" tribute by John Pitocco.
"Liminal Sheds" by Meredith Younger
The exhibit runs through August 28. Free, but $3-$5 donation encouraged. Warwick Museum of Art, 3259 Post Rd., Warwick, 401-737-0010, warwickmuseum.org.