Celebrate Rhode Island's Oscars Connections at a Red Carpet Gala
Rhode Island represents this year at the Oscars with Central Falls native Viola Davis, who been nominated for her second Oscar, and Portsmouth High School graduate Deb Adair, who has been nominated for best sound mixing in Moneyball.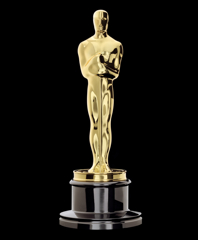 Rhode Island represents this year at the Oscars. Not only has Central Falls native Viola Davis been nominated for her second Oscar, but Portsmouth High School graduate, Deb Adair, has been nominated for Best Sound Mixing in Moneyball. In addition, five films that were shown at the Rhode Island International Film Festival in 2011 are contending for Best in their category.
Davis, who graduated from Central Falls High School and went to Rhode Island College for theater, has been acting most of her life. Her acting career began on the stage in high school and later on turned to television and movies.
She was nominated in 2008 for Best Supporting Actress for her performance in Doubt. This year, Davis has been nominated for Best Leading Actress for her performance as Aibileen Clark in the 2011 movie, The Help. She is competing for the award alongside Meryl Streep, Michelle Williams, Glenn Close and Rooney Mara.
Deb Adair, who graduated from Portsmouth High School, has more than eighteen years of experience in sound mixing and has been nominated for seven Emmys since her career began, including both Disney's Aladdin and The Lion King.
This year, her work in Moneyball is competing alongside Hugo and The Girl with the Dragon Tattoo, among others for Best Sound Mixing.
According to the Oscars website, since 2002, the Rhode Island International Film Festival has acted as a qualifying festival for the Short Film category at the Academy Awards. There were 204 short films that were screened during the six-day long festival, and five have been nominated for best in their categories.
The five nominated include: Incident in New Baghdad, nominated for Best Documentary Short; The Fantastic Flying Books of Mr. Morris Lessmore, nominated for Best Short Film (Live Action); Raju, The Shore and Time Freak, all nominated for Best Short Film (Animated).
Although it may be a bit of a trek (and an expense) to go all the way to the Kodak Theatre in Hollywood for the eighty-fourth Academy Awards, Rhode Islanders can experience the glitz and the glamour of the night at The Vets in Providence, where there will be an official Oscar Night America telecast viewing party on Sunday, Feb. 26. This is one of only forty-nine Academy Awards sanctioned parties in the country.
Oscar Night America is a part of the Academy of Motion Picture Arts and Sciences' and gives opportunity for non-profit groups and charities to put on galas and glamorous parties, to raise funds.
For those participating in the Red Carpet Gala, which includes a welcome reception, gourmet dinner, drinks, live music, a raffle and screening of the Academy Awards, tickets are $125. If guests wish to only watch the Academy Awards screening, tickets are $10 with the doors opening at 8 p.m. Purchase tickets here.
Tickets can be purchased by calling 861-4445 or by going to film-festival.org/OscarNightAmerica.php
You can also share the link on Rhode Island Monthly's Facebook page, for a chance to win four tickets!
Go to https://www.facebook.com/RIMonthly and under the Oscar Night America post, click on share and then share the link www.film-festival.org.