Caroline Z. Hurley's Cottage Industry in New Bedford
The home goods designer works with artisans from Guatemala.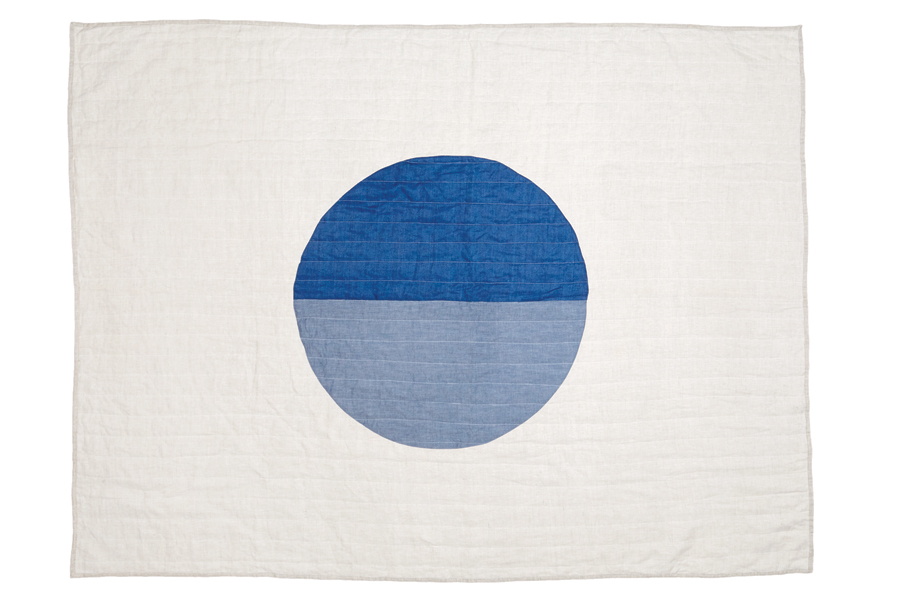 When Caroline Z. Hurley got the first major order to produce her colorful, geometric textiles, she wanted some expert help, and found it in New Bedford.
The Brooklyn-based designer and RISD grad, whose travel-inspired home goods have since been featured on Design Sponge and in the Wall Street Journal and are now sold by more than 150 retailers, found out about a group of Guatemalan artisans through a friend.
The members of the small cooperative in New Bedford were already master weavers, Hurley says. She taught them how to block print, and now the group produces all of the printed sheets, blankets and pillows her company sells.
"They're great craftspeople," Hurley says. "They knew how to do it, and they're so much better at it than I am."
Hurley textiles, courtesy of Caroline Z. Hurley.
Six men and women now work for her in New Bedford, and they're part of the cottage industry: they can work part-time and from home, as long as the orders get done on time. (Hurley has also lined up quilters in New Jersey and weavers in Peru, Guatemala and Mexico.)
"I want people to be able to see the hands that put the triangle on the blanket and I want them to be able to see the thread that sews the end of the piece together," Hurley says. "I just like the idea that it's not coming from a machine, it's coming from a person."
Hurley's home goods are available at RISD Works, 20 N. Main St., Providence, risdworks.com and through her website, carolinezhurley.com.