Carcasses, Cigarette Butts and Cash
There's no telling what you might find on a shoreline cleanup.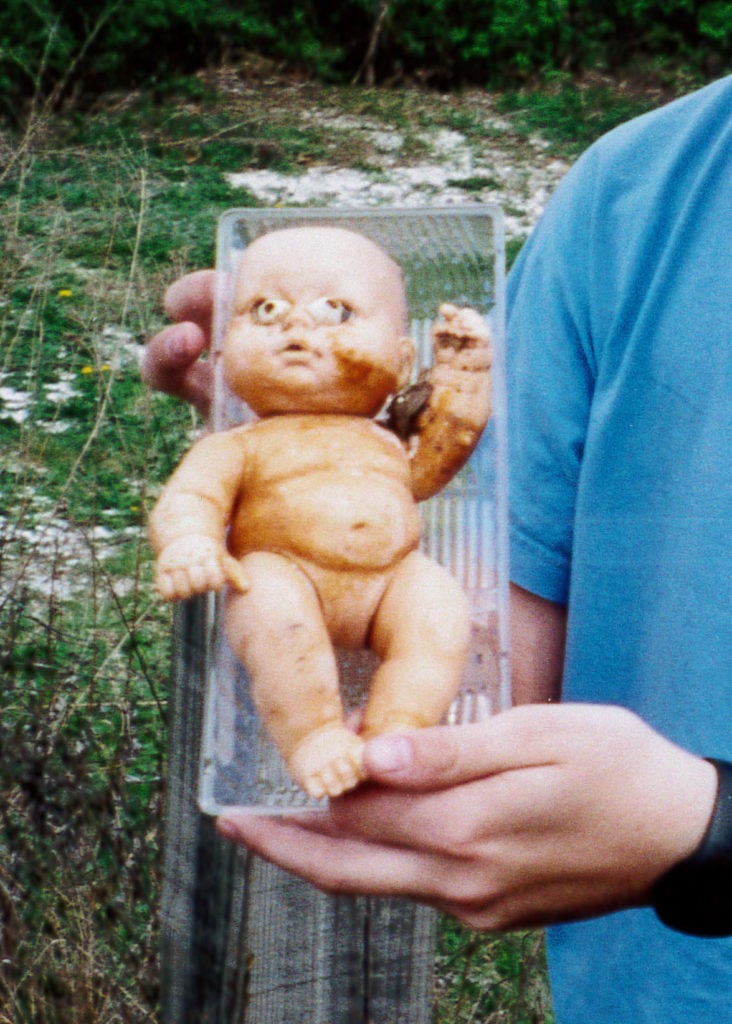 Trash is Stan Dimock's passion. His life changed in 1995, when he moved to a waterfront condo in Bristol and noticed the little cobble beach next to where he lived was filled with garbage.
"So I thought, let me clean this up and do a good deed for my neighbors. And I spent a couple of hours, and filled a few trash bags and I was all proud of myself. Within a week, there was more trash, and more everything."
The former claims adjuster had been organizing cleanups since then, volunteering and working part-time for Save the Bay. "He's a total neat freak," says spokesman Peter Hanney. Over the years, Dimock has found everything you can imagine along the shoreline, from refrigerators to air conditioners to lawn mowers to asbestos shingles.
In 2013, 1,580 volunteers spent 15,953 hours picking up garbage along the shoreline, according to Hanney. They removed more than 24,000 pounds.
Bottles, cans, cigarette butts, shopping carts, condoms and syringes are typical finds. "Every time the tide comes up, more stuff comes up," Dimock says. Here are some of the more unusual finds over the years:
A carcass. "During an underwater and shoreline cleanup with a group several years ago on Bristol Harbor, and the scuba divers were going underwater from Independence Park. We weren't too long into the cleanup when somebody approached me and said, um, they found a carcass of some sort. A large one. They weren't sure if it was human or animal, so we called the police. That was probably one of the more exciting cleanups." (It turned out it was a deer carcass. Deer sometimes swim from Hog Island and Prudence Island to the mainland.)
Asbestos shingles. "Someone was dumping construction debris on Poppasquash Road, right on the banks of Mill Pond. I was livid and I was determined to find out who was doing it. It was a very unusual color shingle, green, older from probably from the turn of the century. There was a house not far from where they were dumping the trash where there was a lot of construction going on, they were redoing the exterior of the house. So I took one of the asbestos shingles and walked up around the corner to this house. I held it up and it was an exact match." The owner denied dumping them, but after Dimock told the owner he was going to police, he found no more shingles.
A trillion-dollar bill.
A baby doll with barnacle eyes.
A complete dinette set from the Rocky Point Shore Dinner Hall.
A Whiting's milk bottle.
A Coach bag with a wallet inside. (They find lots of purses, wallets and cell phones, which they turn over to local police. The Coach bag eventually made its way back to the owner.)
A message in a bottle.
$178 in cash. "It pays for more trash bags, because I always buy those myself," Dimock says.
Want to find your own trashy treasure? Check out a list of cleanups around the state here. And if you want to meet Dimock himself, come out to Bristol's April 26 cleanup — where he will provide trash bags and light refreshments.
Students from Salve Regina participate in a recent cleanup.