Buppy Pets Makes Tasty Treats for Dogs and Their Humans
The all-natural treats are made with peanut putter, blueberries, cheddar cheese and more.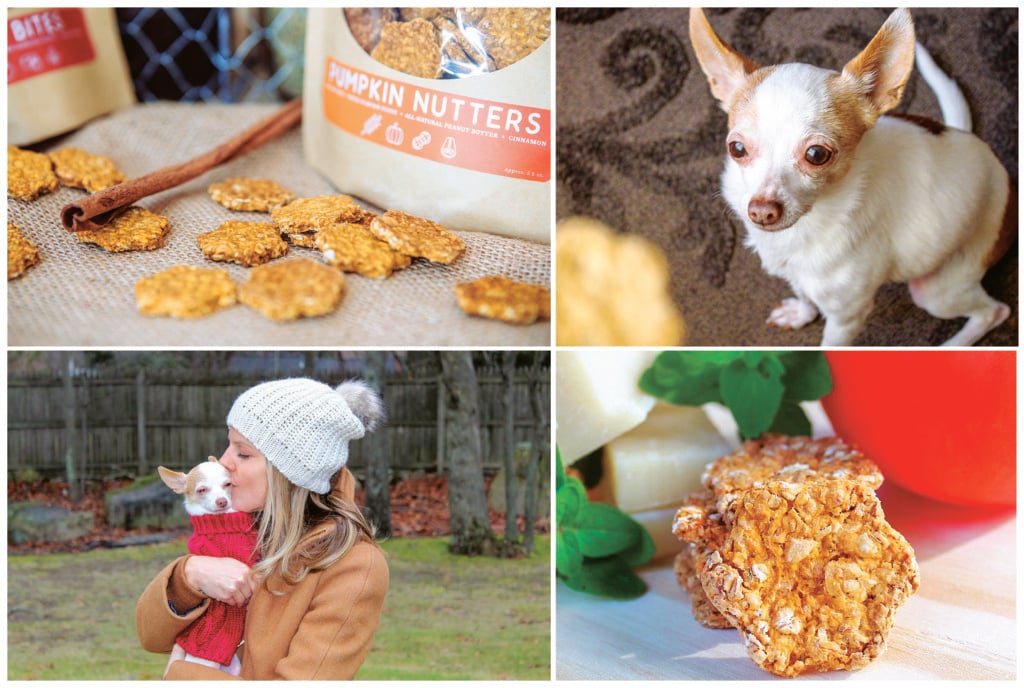 It was a bike ride along the East Bay Bike Path in Warren that led Lauren Ruggiero to launch her own business, Buppy Pets, creating all-natural dog treats using only four ingredients. She and her husband stopped for some Del's lemonade and saw a sign beckoning them down the road to Hope and Main's Schoolyard Market. They kept pedaling, reached the farmers market, then bumped into founder Lisa Raiola, who gave them a tour. Spandex and all.
"I ended up talking to her about my dog treats. I actually had them on me because I was eating them. She said, 'Let me give you a tour,' " says Ruggiero. "It was like serendipity."
Her quest to make food for her chihuahua, Maui, started after watching documentaries about what is actually in our food. She began by revamping her own diet to include less processed, convenient items and made most of their meals at home. 
"But then I looked at my dog and my cat, and I'm like what are they eating? I can't pronounce half the preservatives, and why do their treats have a three-year shelf-life?" she says. "I was on a mission to create treats I could snack on with her, because I felt good about them, and that had minimal ingredients."
Ruggiero left her career in communications — which included TV news producing jobs in Boston and Providence — to strike out on her own.
She named her business Buppy Pets — a combo of baby and puppy and a term of endearment for Maui, who is now twelve. She sells the dog treats in five flavors, including PB and J, Pumpkin Nutters, Banapa Snaps, Pizza Bites and Chik Ched Marys, based on favorite human snacks like Goldfish and Triscuits. They are available at farmers markets including Hope and Main as well as fourteen retail locations across New England, such as Dave's Marketplace in East Greenwich, Delekta's in Warren and the Pantry at Avenue N, among other places. They can also be purchased online and shipped.
Ruggiero makes the dog treats in the commercial kitchen space at Hope and Main using ingredients like rolled oats, bananas, applesauce, all-natural peanut butter, organic blueberries, cheddar cheese, cinnamon and more. "Everything we do is as if we're making food for humans," she says. 
Her favorite thing about owning her own business is meeting customers and their pets. "I joke with people at markets all the time: I will remember your dog's name, but I might not remember yours, because I am so obsessed with who's on your leash," Ruggiero says. "The most rewarding thing is having people come up to me and tell me how much they trust my treats, and that they snack on them themselves." buppypets.com