Bunny 101 at the Potter League
Fifteen rabbits are available for adoption at the Potter League in Middletown.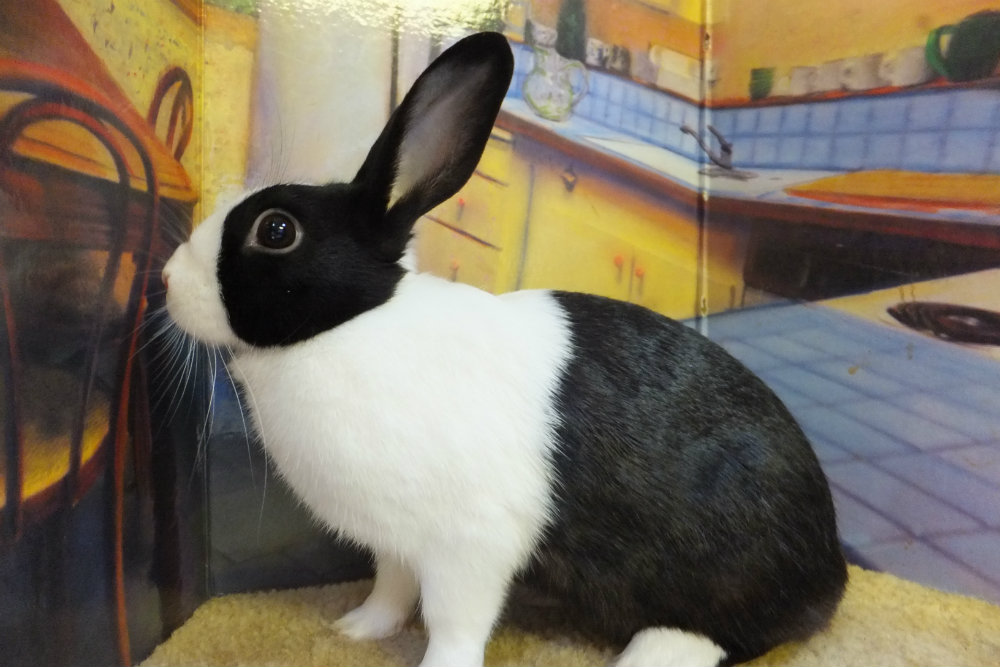 When people buy a cute baby bunny at a pet store, they might think they're getting a fuzzy companion to carry around.
But while rabbits are smart and social animals, their behavior changes radically when they hit their teenage years, and they're not really the type of pet that will want to be cuddled.
Still, rabbits can make great pets if their owners know what to expect and how to take care of them, says Jennifer Sears, the volunteer and events coordinator for Sweet Binks Rabbit Rescue, a shelter based in Foster.
Angel, who is three months old.
"Being spayed and neutered is a big factor for them, but also knowing what to expect and how to work with them is a big part of having a positive relationship and having a really great relationship with the animal," Sears says.
She will be sharing more of her rabbit wisdom on how to house, train, feed and play with rabbits on September 14 as part of Potter Pet University, a monthly series held at the Potter League for Animals in Middletown.
The shelter currently has fifteen rabbits available for adoption, five of which came from the animal cruelty case on the farm in Westport.
The talk will take place Wednesday, September 14, from 6-7 p.m. at the Morris Education Center, Potter League for Animals, 87 Oliphant Ln., Middletown, potterleague.org.