Brown University Students Uncover Lost Art
Dumpster diving for discarded student art lead to the creation of Folkmade.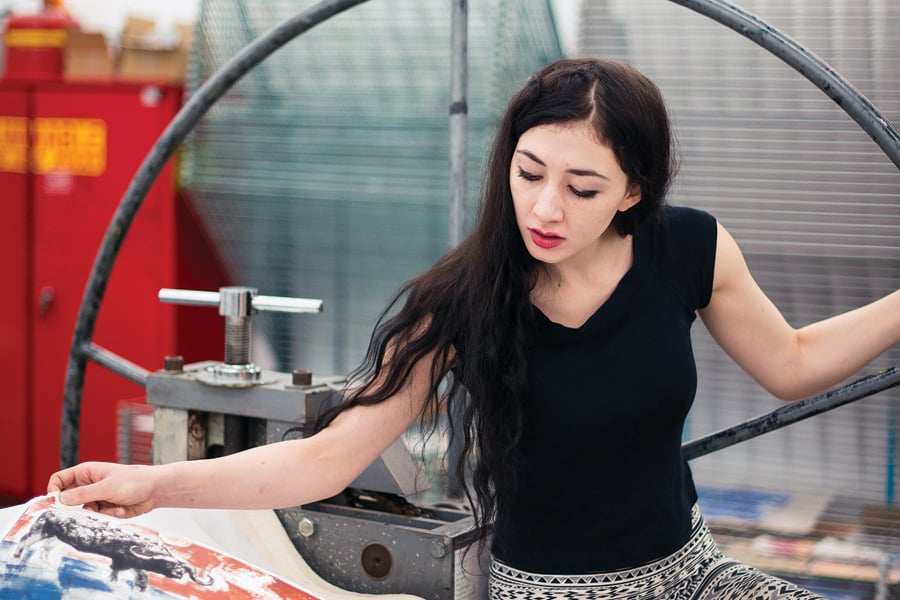 Sad fact: 70 percent of the artwork created by Brown University and RISD students is thrown away. Fiora MacPherson, a Brown University student, heard this statistic while participating in an arts workshop at school. She also learned that drawings and sculptures discarded as detritus have led to dumpster diving, the sport of recovering lost art before it ends up in a landfill.
The designs are too special to become trash in the first place, thought MacPherson, so she developed a platform for College Hill artists to sell their work. Folkmade is a website that showcases area talent and gives the community access to it. The organization's mission is threefold: selling student art at affordable prices, bringing the artists' stories to the forefront and promoting the arts to the public.
"Students will come to Brown and their main subject will be engineering, but maybe they have a passion for art," says Marianne Aubin Le Quere, director of Folkmade. "Sometimes in college there can be a tendency to lose that passion or forget its value, but Folkmade is an avenue for students to get full recognition for their talent."
Unlike galleries that sometimes collect upwards of 60 percent of the profits, Folkmade allows student artists to create a free online portfolio with the majority of the sales going straight back to them. The website emphasizes artists' personal stories rather than profit.
"Being able to access the thought process behind the art adds so much more value to it," says Le Quere. "At Folkmade, the artists' stories are what really give the art its merit." folkmade.org; facebook.com/folkmadeprovidence