Breaking the Ice with Olympic Bronze Medalist Marissa Castelli
We caught up with the Providence native to see if her health habits are as relatable as her passion for the Pats.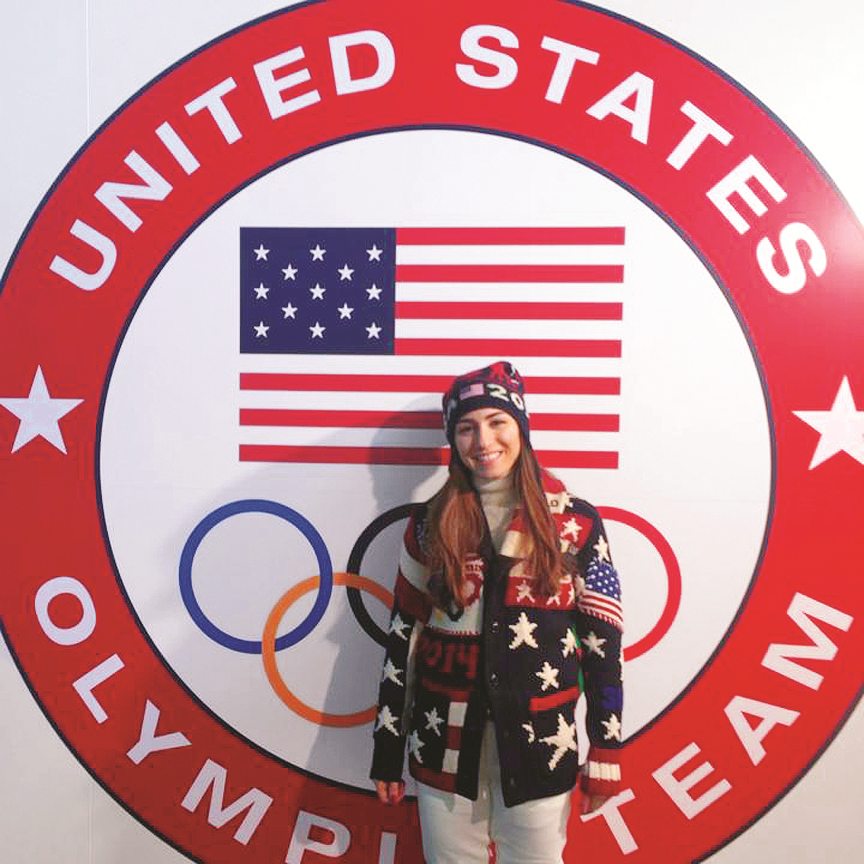 By Michelle Taraian
What does a normal workout look like for you?
I show up to the rink, do a warm-up first, skate a session in the morning, take an hour break, and then skate another session for an hour. Then we usually have another session for our jumps for about an hour, and afterwards we finish up with an hour-long,
off-ice workout.
What is the major difference between your normal routine and your Olympian routine?
I didn't train differently going into 2014 (Winter Olympics); we did the same programs as we did all season.
How often do you train?
I train five days a week: Monday through Friday.
Do you have any specific stretches you think are crucial for anyone during a warm-up?
I don't really like to stretch before I skate — I generally do after-stretching. So I'll do leg swings or heel stretches and move through every stretch. You don't want to sit and get cold, because all you really want to do when you warm-up is activate your muscles. I'd recommend that you don't hold a stretch if you're going into a workout. Leave the focus on holding stretches until you're done working out for the day.
How do you cool down after a long workout? Do you have any specific tips?
Generally, the best thing I would say is to be aware of your body, and of what hurts, and to not over-stretch because that's the worst thing you can do. I think foam rolling is the thing to do nowadays. As long as you foam roll your body, you can keep on going with the rest of your day as normal.
Do you have to keep your body in shape all the time? If not, how do you get back into the swing of things?
Generally, we're pretty much in shape all the time. The months that are a bit more relaxing are May, June and July. Those are the months where we're taking some time off for our bodies to recover and then also learning new tricks. We really get back into the swing of things in August.
What are your go-to meals or snacks during training?
Usually oatmeal, bio-pro shakes, soup, eggs, salmon and sushi.
Do you allow yourself to have any cheat days?
I don't really consider them cheat days. I would say I have a very round balance of "cheat items" in my every day diet. As long as you put in as much work as you do
calories, I don't see dieting as necessary. I think eating smart and healthy is the best way to go.
What is something everyone should keep in mind while they're training or working out?
Everybody is different and everyone responds differently to different training, stress-levels or fatigue. No one can say, "Well, if I can do it, you can do it." Everyone's experience is different, and there's no right or wrong way to go about something. Just because somebody trains one way doesn't mean you shouldn't do it another way. I think as long as you keep on challenging yourself, trying new things and pushing yourself to do your best every day, there's no limit to what you can accomplish.