Meet the Woman Behind the Adorable "Breaking Cat News" Comics
The comic strip about feline journalists, which is syndicated across the nation, is set in Ashaway, Rhode Island.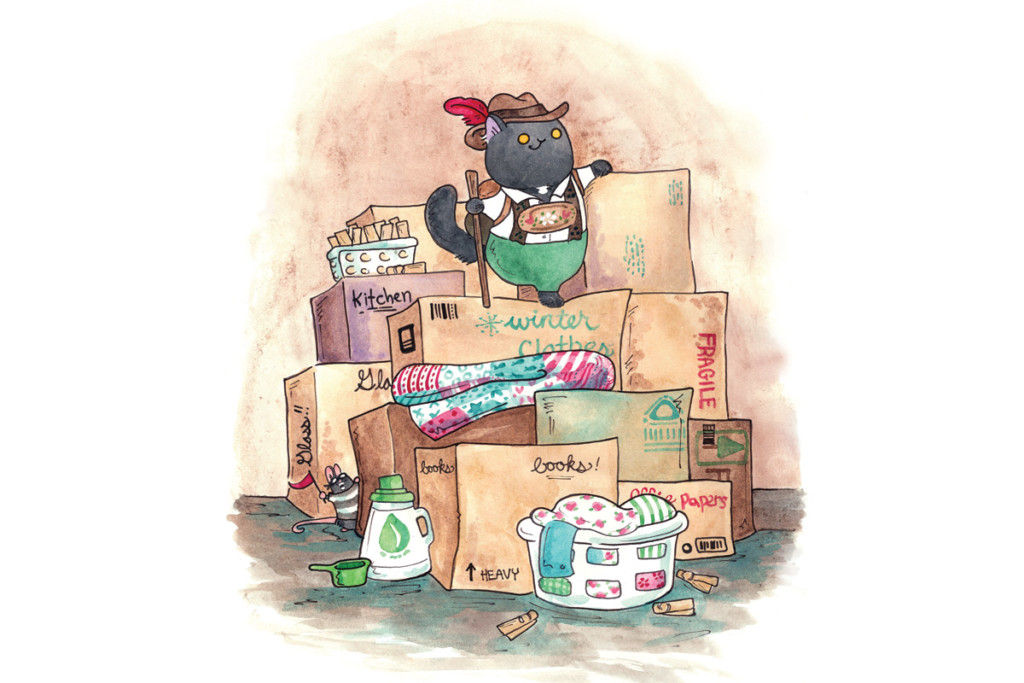 Rhode Island native and comic strip author Georgia Dunn owes her career to the collapse of a shelf in her Covington, Washington, apartment.
When the contents clattered to the floor that day in 2014, Dunn's cats came running. They reminded her of reporters rushing to the scene of breaking news, so she began narrating the event from their point of view, to the amusement of her husband, Ryan, and subsequently created the comic strip "Breaking Cat News."
When she moved to Ashaway two months later, Dunn further established "Breaking Cat News," starring her quirky "boys," Elvis, Lupin and Puck, as TV reporters/anchors based out of their Rhode Island apartment. "They're always curious and investigating things. I think the idea of cats as reporters works because of that," Dunn says.
Every day they report on the happenings of Dunn, her husband and two young children in a comic strip that's set in Rhode Island, and syndicated in more than 130 papers nationwide. In Rhode Island, only The Westerly Sun carries it, but fans can follow the felines on gocomics.com.
It is not surprising that Dunn's cats toil away as reporters. Her father, Daniel G. Dunn, is a longtime photojournalist who worked at The Narragansett Times, and she spent hours there as a child.
She didn't recognize that influence until readers noted how well she captured reporter's habits or a story's cadence. "You might notice the cats are always shuffling papers on the desk or making notes," says Dunn, who works on the strip seven days a week.
A graduate of Chariho High School who holds a fine arts degree from the University of Rhode Island, Dunn began drawing comics when she was a kid. That influence comes from her mom, Charlene Dunn, a URI employee and a former Charlestown town councilor.
Although Dunn now lives outside Seattle, the strip is still set in "The Big Pink House" in Ashaway. Other local elements include Ashaway Free Library, native birds that Puck stalks from a window sill, an anxious dog and his "woman," a friend of Dunn's who owns Forbes Flowers in Hopkinton.
"Breaking Cat News" is the first comic strip to feature feline journalists, but that is not the only thing that sets it apart. Elvis, Lupin and Puck see the world as cats might, not as humans in animal form. An empty food bowl is big news, and "Vacuum Cleaner Preparedness" (as in how to hide from one) merits a special report.
"I try to stick to that. I think that's where a lot of the comedy comes from," says Dunn. "They don't understand what the people are doing, so they fill in the blanks." breakingcatnews.com