Blackstone Valley's Own American Girl Doll Tour
Fans of Grace Thomas can enjoy train rides, riverboat cruises and more.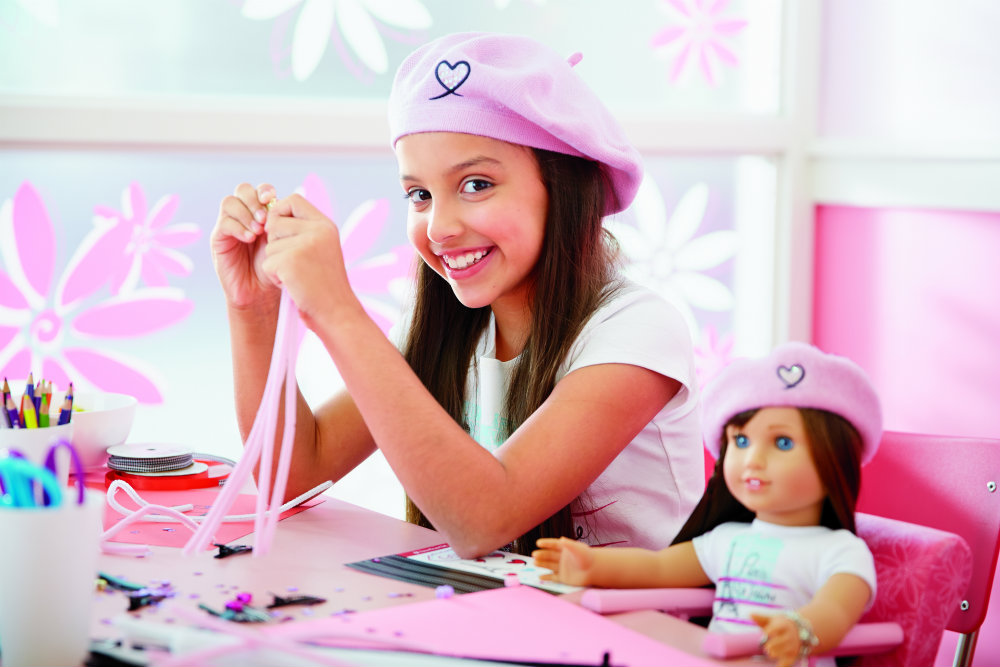 Fans of American Girl dolls, your train is coming in.
The 2015 Girl of the Year for the popular line of dolls is named Grace Thomas. She likes baking and Paris, grew up in the Blackstone Valley and is featured in three books and a movie. Next month, Grace fans can grab their American Girl dolls and enjoy many of the same things the fictional Grace does in the books.
Here are the activities planned:
Saturday, September 19:
Train Ride
Board the train at Woonsocket's historic depot and enjoy Grace-inspired crafts and treats. Trains depart at 10 a.m., noon, 2, and 4 p.m. Tickets are $70-$76. Historic Blackstone Valley Train Depot, One Depot Square, Woonsocket, 401-495-1213, blackstonevalleyamericangirl.com.
Baking Class and French Treasure Hunt
Learn how to fill and glaze eclairs from Wright's Dairy Farm or practice some French in a treasure hunt. Baking class is 10 a.m. and 1:30 p.m. and costs $25 a baker, which includes an adult. The French treasure hunts take place all day and cost $10. The Museum of Work and Culture, Market Square, Woonsocket, 401-769-9675, blackstonevalleyamericangirl.com/events.
Saturday and Sunday:
Historic House Tour at the Wilbur Kelly House
Tour a home steeped in history that's similar to where Grace lives in the movie, "Grace Stirs Up Success." It's also located in a national park and along the Blackstone River Bikeway for some fun after the tour. Blackstone River State Park and Bikeway, End of Lower River Road, Lincoln, 401-333-0295, riparks.com/History/HistoryBlackstone.html.
Sunday, September 20:
Weaving at Slater Mill
Find out what it was like to work in a mill and tour the Sylvanus Brown House. Participants will also create a belt for their doll and their own bracelet. $35, which includes tour for adult and child and the cost of materials. Slater Mill, 67 Roosevelt Ave., Pawtucket, 401-725-8638, ext. 106, blackstonevalleyamericangirl.com/events
Riverboat Ride
Board the Blackstone Valley Explorer for a Grace-themed cruise along the river. Cost is $10 for adults, and $8 for children and seniors. 1, 2, 3 and 4 p.m. Festival Pier, Tim Healey Way, Pawtucket, blackstonevalleyamericangirl.com/events