Biology-Inspired Baubles in Woonsocket
Melissa Murray has returned to her hometown of Woonsocket and has opened a handmade jewelry store called The Opulent Squid.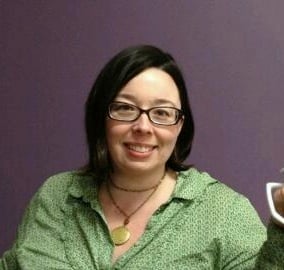 Melissa Murray has returned to her hometown of Woonsocket and has opened a handmade jewelry store called The Opulent Squid, inspired by her love of biology and her city. We chatted with her about her work.
How did you come up with the name for your business? I was looking for a name that would convey the style of my pieces, but was also quirky. I just listed a bunch of adjectives that I thought described my work and I paired them up and it worked.
And before you designed jewelry, you studied forensics? Yes, I got my degree in forensics in Phoenix, Arizona. I'm actually Woonsocket, Rhode Island, born and raised. I moved back to Rhode Island about two years ago. I've always been interested in the arts, and I started jewelry-making as a hobby and I started on Etsy. Up until six weeks ago, I was working at an optical laboratory and running my business on the side. I realized that I needed to devote more time to my business in order to make it grow. With my partner's support, I just decided to take the plunge and go full force, so I quit my job and I opened a shop in Le Moulin artists' market in Woonsocket.
And it looks like you're also selling at events like Providence Flea. Yes, I'm going to be in the upcoming Pawtucket Art Festival. I'm also going to be at the first ever Woonsocket Arts Festival and the Blackstone River Theater Summer Solstice Festival, which are this Saturday and I have several more dates upcoming at the Providence Flea.
Looking at your pieces, a lot of them are inspired by biology and science, is that right? Yes, definitely. I was in Providence and I was at Cellar Stories and I found this little book, it was a vintage 1958 zoology book and I was just completely enamored by the images in it. Those were the inspiration for a lot of the pieces that I make now.
What materials do you work with and where do you get them? I try to stay local as much as possible. My core pieces that I sell that have been my tried-and-true are generally black bead and wire and I often cannibalize vintage jewelry and other vintage components. But lately I've really been into working with paper. So my paper pieces are wood and paper and glue and they're kind of like a collage. I consider them wearable art.
You started on Etsy and decided to go into bricks and mortar. It seems like more and more people are doing that. How much of your business is online versus the shop versus going to festivals? Festivals probably account for most of my business. I know a lot of people open brick and mortar stores and then they create websites. I think actually doing it the other way around was very beneficial to me. I've only been open for six weeks now and people are slowly starting to hear about me and about the mill through word of mouth. But being on Etsy has been my constant. I would say that my actual foot traffic right now in the store probably only accounts for about thirty percent of my sales, with festivals being the largest part of my sales. It was great to start on Etsy because I already have a well-established clientele.
What are some of your most popular pieces and how much are they? Most recently I made a Woonsocket Rocket necklace. I have two sizes of those. I have a regular size and a mini and they're $20 and $16. Those have been really popular, especially with the upcoming 125th anniversary of the city. It's been really fun to make those, because it's typically been a derogatory term for Woonsocketers but we're turning that around and wearing them quite proudly. Online I sell a lot of charm necklaces. My Buddhist-inspired pieces have been very popular.
The Opulent Squid is located in Le Moulin artists's market, 68 South Main St., Woonsocket. You can also find it on Etsy.