Biking Through History This Saturday
The tour runs from Providence into Johnston.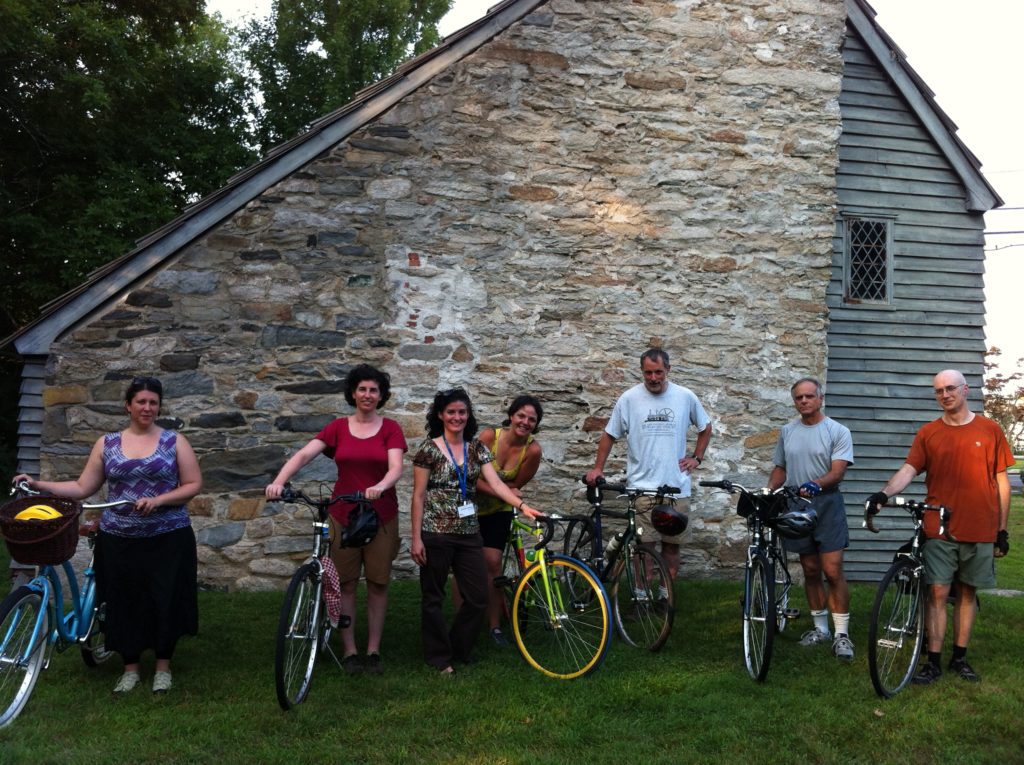 You can burn some calories and learn some history about Providence's industrial past and present and one of its major rivers this Saturday.
Historian Sarah Zurier will lead bicyclists on a gentle, ten-mile ride that begins by the parking lot at Providence Place Mall at Promenade Street, across the street from the Woonasquatucket River.
"Taking a bike ride is a unique way to experience a Rhode Island place," Zurier says. "You're on the bike trail, you're going to get to see things you won't see from your car. What's also unique is you're really seeing how different parts of the river relate to each other. How the mills represent different moments in the history of industrializing Rhode Island. How they also represent different types of industries and expertise along this corridor and what that looks like in a rural place like Johnston versus a more urban place like Providence."
The tour will begin at Browne and Sharpe, a factory which has been redeveloped into the Promenade, and includes the historic Clemence-Irons house in Johnston, which was home to one of the original European settlers.
"There's a connection between that house and Brown and Sharpe where we start the tour," Zurier says. "Henry Sharpe's family helped fund the initial restoration of Clemence-Irons House and donated it to Historic New England. So there's this conversation between this ancient Woonasquatucket site, and one of the real giants of nineteenth-century industry on the Woonasquatucket."
Along the way, there's a bunch of stops, including Riverside Park, Rising Sun Mills and the Atlantic Mills. Zurier will talk about how some have survived and been redeveloped into a new use, while others have not and how the watershed is used today both for recreation and a place to live and work.
The tour should end back at Promenade at about noon, Zurier says, and there's "a chance of ice cream" on the way back.
The tour is Saturday, September 12. Tickets are $10 a person, $25 for families. Advance registration is required at 401-861-9046 or email karchambault@wrwc.com.