Big News for Barrington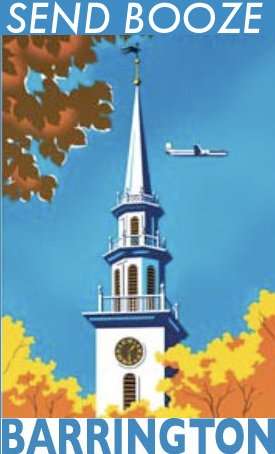 Considering all the election coverage over the past couple of months, one local ballot question generated surprisingly little press. With virtually no fanfare, the voters of Barrington went to the polls yesterday and approved Question # 5 — collectively agreeing (57.8 percent in favor) that Class A liquor licenses are now welcome in town. And collectively torpedoing Barrington's long-held, much-snickered-about rep as a dry town. Class B licenses, which allow booze to flow at restaurants and private clubs, have been available (albeit sparingly) for quite some time now, but this decision marks the first time a liquor store will come with a Barrington address.
So what does this mean for the quaint, coastal town? Well, that remains to be seen. No word on how many licenses will be doled out, where the shop(s) will be located, or when some (obviously very psyched) entrepreneur will swing open the doors. Those of us who live in the East Bay (ahem) are keeping our fingers crossed for a boutique wine shop — bring on the tastings, pairing advice and killer selection from lesser known producers!
One thing it does mean is that these tongue-in-cheek posters created by talented artist, designer and co-owner of Frog and Toad, Asher Schofield, are now, alas, a collector's item. So, get 'em while you can!