Betaspring Helps Entrepreneurs Launch New Ideas
Eleven teams developed new products and companies in Providence this summer through a mentoring program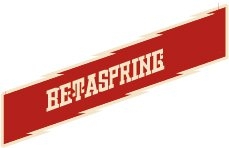 Here in Providence, we have our own "Apprentice" program, except no one gets fired. Yesterday at Betaspring demo day, eleven entrepreneurial teams earned a shot at chasing their dreams.
The teams spent twelve weeks in Providence this summer at the Betaspring headquarters at the Rhode Island Center for Innovation and Entrepreneurship developing their unique products and launching their companies to make them a reality. Yesterday was the culmination of the program, during which the teams pitched their companies to an audience of venture capitalists, investors and media.
"We help the teams successfully launch their ideas by introducing them to a group of 75 mentors that include entrepreneurs, investors and experts who can help them learn the process of launching their business models," says Betaspring founder and managing partner Allan Tear. "We help them make much faster connections and form critical relationships with funders and customers. And those that have gone on to become successful come back and mentor the next group."
Three teams are Rhode Island-based, but the majority came from all over the United States. Here are summaries of all of the companies that have been developed right here in Providence. If you're interested in helping these businesses grow, you can email them below.
BuildingLayer: Intuitive mapping and wayfinding solution for indoor spaces
Example: BuildingLayer's map maker interface enables anyone to create a map for an indoor space. Use our simple web-based editing tool to locate a target building, upload custom floorplan graphics, add points of interest, and define pedestrian navigation routes. Maps created using BuildingLayer can easily be shared with the community, so that people no longer have an excuse for getting lost in your building!
TouchBase: Keeping teens and parents in touch over a private, mobile network
Example: Young people are rewarded for "checking in" with parents through GPS technology on their mobile phone. "It's a convenient and trustworthy way for teens to share their location with parents," says team member Tim Howe. "It keeps the honest kids honest, and parents can set up rewards for responsible behavior and open communication."
Revenizer: Easy marketing scorecard to help companies grow faster. (RI-based)
Example: An application that helps businesses create marketing scorecards showing key metrics from services that they already use including Google Analytics, Facebook and Twitter. After a simple setup, they can access your scorecards anytime anywhere using mobile or web and share easily with your team and partners.
Mosec: Speech-to-text for mobile professionals, integrated directly with CRM systems
Example:A mobile secretary. After each call, users may input a voice note, and the program will convert it to text and attach it to the contact within the app.
Nest4Less: Relationship marketing platform for realtors and home owners (RI-based)
Example: Realtors can recommend home improvement vendors and merchants for new homeowners through on online database network that also offers discounts from those same vendors.
Translate Abroad: Phone translation which recognizes Chinese characters using phone cameras
Example: Translate Abroad removes the cultural and language barrier for business travelers going to China. We provide a mobile application that allows users to point their phone camera at any Chinese food menu and receive instant translations. We use our proprietary image recognition technology to achieve high accuracy without an Internet connection.
Inhabi: Matching landlords with prequalified renters
Example: Renters post anonymous descriptions of their ideal apartments, then landlords can contact them and send listings that match what they are looking for.
Zoko: Enabling dinner groups to form, plan, and grow dinner parties
Example: A way for young people to congregate over weekly large-scale, home cooked dinner parties where they can meet other people within their growing network and social circles.
Study Egg: Smartphone application that allows students to learn on-the-go with short activities
Example: It's inconvenient to carry large textbooks and fitting study time into a packed schedule can be a challenge, but this product allows students to test themselves anytime, anyplace through computers or mobile technology.
FittedFashion: Custom fit clothing platform delivered through digital tailoring technology
Example: Finding jeans and other clothing that fits perfectly becomes a cinch when you can order custom-fit clothing through digital tailoring.
founders@fittedfashiondesigns.com
Gorb: Bringing skill-based wagers to mobile gaming (RI-based)