Best Places for Breakfast
It's that sweet spot of the day when happiness smells like warm maple syrup and sounds like bubbling bacon on the griddle. Where is this wedge of heaven? 
On the counters of decades-old diners and modern meccas of breakfast around the state — more than fifty of them. Find out where your best meal of the day is.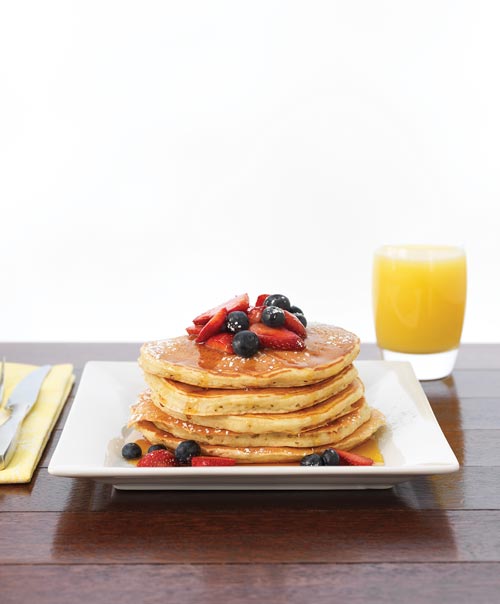 Louis Family Restaurant
286 Brook St., Providence, 861-5225, louisrestaurant.org
Respected as much for its lineage (dad Louis Gianfrancesco left it to his six kids) as for its real estate (try and find any nearby building not owned by Brown), Louis is open for breakfast and dinner (during breakfast hours) every day. College students and neighborhood loyalists fill the seats for early morning eggs, lasagna or an 8 a.m. beer.
Snoopy's Diner
4015 Quaker Ln., North Kingstown, 295-1533
From the outside, Snoopy's is completely retro, but inside it's all Rhode Island, all the time. Even pancakes fall second to the amount of coffee milk, cabinets, chorizo and New York System weiners that go over the counter. You don't get more classic.
Seaplane Diner
307 Allens Ave., Providence, 941-9547
This stainless steel covered O'Mahony car couldn't say "diner" any louder. The decidedly traditional menu also includes seafood (only Fridays) and dinner specials best en-joyed late-night (Fri. and Sat. from 11 p.m. to 4 a.m.). Thanks to the strip clubs nearby, the crowd's always colorful.
Middle of Nowhere Diner
222 Nooseneck Hill Rd.,
Exeter, 397-8855, themiddleofnowherediner.com
Rumor has it that the owner, Louie Zarokostas, bought this egg-laden oasis for $500 while sitting at the counter. Even more miraculous? It's open twenty-four hours, serving pancake towers in the morning and parmesan platters (chicken, eggplant and veal) at night.
Brickway on Wickenden
234 Wickenden St., Providence, 751-2477, brickwayonwickenden.com
Brickway is the twenty-some-thing crowd's old-school diner, with an ultra-laid back attitude and servers covered in fresh tattoo ink. There are a lot of eggs, paired with everything from brie and parmesan to bbq bacon and ham. Our favorite? The Belfast omelet, packed with corned beef hash, onions and a boatload of cheese.
Whistle Stop Restaurant
119 Main St., Lincoln, 333-1143
Part diner, part ice cream parlor, this three-meal-a-day offers everything from French toast and scrambled eggs to slabs of steak in the evening. Everything — the staff, the decor, the whipped cream — is super sweet. That also includes the homemade ice cream.
Bishop's 4th Street Diner
184 Admiral Kalbfus Rd., Newport, 847-2069
Lovers and detractors hail Bishop's as Newport's original greasy spoon — so don't make the trip if you're looking for vegan. The counters of this 1950s diner car are filled to buck-ling with American cheese omelets and warm biscuits with gravy.
Franklin Spa
229 Spring St., Newport, 847-3540
A turn-of-the century shingled house is home to Franklin Spa, its checker-board floor and about thirty hungry diners. Regulars are quick to order eggs of any kind (favorite? the brie omelet) but they're also quick to praise the imperative, eye-opening coffee.
Gary's Handy Lunch
462 Thames St., Newport, 847-9480
Unlike its upscale Newport neighbors, the linoleum-lined Gary's is more concerned with quantity than aesthetics. Toast and eggs cover the plate and then some, while burgers and fries make a showing on Friday nights when the counter's open 'til eight.
Station House Restaurant Breakfast & Lunch
3711 Kingstown Rd., West Kingston, 783-0800
Known for traditional favorites (like super-thin johnnycakes with syrup or gravy-coated sausage) and modern twists such as peanut butter and chocolate chip pancakes. For those who like their breakfast a little later in the day, unlimited bowls of pickles accompany each meal.