Day Trip: Hunt for Antiques in the Berkshire Mountains
The antiques scene in Western Massachusetts is second to none, drawing flocks of treasure hunters to the region's quaint towns.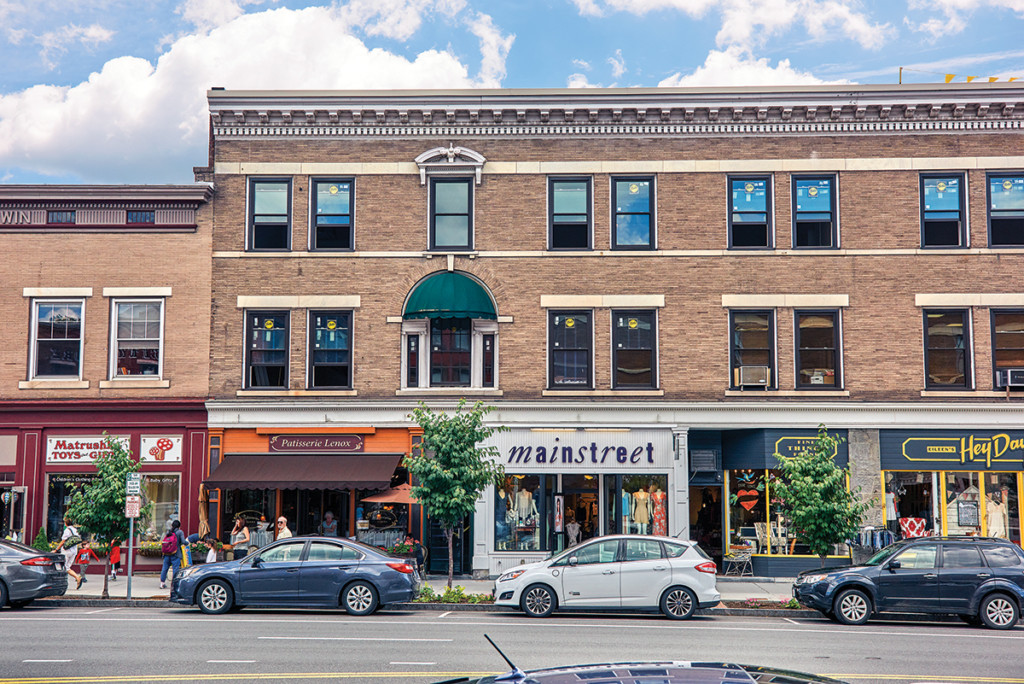 The Berkshires has a reputation for being a laidback escape where charming towns give way to woods and mountain vistas and nobody bothers to get too dressed up. But the Western Massachusetts region is more multifaceted than you might think. Scores of New Englanders and New Yorkers flock to the area regularly to take in its many charms: the B-and-Bs, live music and dance performances, leaf-peeping and hiking. And many also come for the antiques. With stores aplenty — particularly in the Sheffield-Great Barrington area — it's a nice place to spend a day or weekend scouting for a new addition to your decor, whether that's something high-end or highly in need of some TLC.
Great Barrington Antiques Center
Multiple stalls mean lots of variety at this super store located between Sheffield and Great Barrington. Mixed in among the many larger pieces of furniture and a wealth of decorative items are fun finds like a 1950s Eames fiberglass chair and nineteenth-century iron architect's table. With something seemingly for every taste and style, it's definitely worth a stop. 964 South Main St., Great Barrington, 413-644-8848, greatbarringtonantiquescenter.com.
Asia Barong
Eye-popping may be the only way to describe this truly one-of-a-kind store that bills itself as the "largest Asian art store in America." If the life-sized animal sculptures and boulder-sized Buddha heads don't amaze, the intricately carved wood panels, Imperial-era Chinese wedding beds and antique doors from ancient cities near Pakistan surely will. Even if you didn't think Asian decor
was your thing, you're sure to find something here you can't live without. 199 Stockbridge Rd., Great Barrington, 413-528-5091, asiabarong.com.
Berkshire Home and Antiques
There are treasures to be had for those willing to look through the mix of furniture in this dimly lit store. Take, for example, an 1873 Indian table inlaid with metal or a 1910 French leather rocking chair. In addition, there are pieces to outfit a garden — bamboo lounge chairs, statues and urns — should your inclination for decorating lean towards the exterior. 107 Stockbridge Rd., Great Barrington, 413-429-6317.
And All That Jazz
The name encapsulates the vibe inside this barn-like building that holds a little bit of everything. Enter with an open mind and you'll likely walk out with a few things you never knew you needed. A mid-century oil painting, a Currier and Ives lithograph and an 1800s Victorian sofa were recent discoveries and those were just the tip of the antiques iceberg. 325 Stockbridge Rd., Great Barrington, 413-528-8880.
Susan Silver
A dealer of what she describes as "formal furnishings," Silver has filled her store with an eye-catching collection of items. Colorful Chinese and Japanese ceramics hold court beside large-scale art, mirrors of all sizes and shapes and chairs that span multiple periods and could be used for everything from dining to lounging. They're investments to be sure, but ones that will certainly stand the test of time. 755 North Main St., Sheffield, 413-229-8169, susansilverantiques.com.
Berkshire Great Finds
If whimsy and nostalgia are more your vibe, you'll find them in spades at this multi-room marketplace. Root through colorful throwbacks — cracker and oil tins, license plates and metal signs — and quirky collections — matchbooks, door knobs, maps and prints — in every corner. There's plenty for the serious shopper, too, including reclaimed wood farm tables, rugs, china and funky antique picture frames. 1840 North Main St., Sheffield, 413-528-8059, berkshiregreatfinds.com.
Samuel Herrup
Picking is far from the name of the game here. Instead, this exceptionally curated shop can, at some turns, feel more museum than store. That said, it's definitely worth a look, if only for the sticker shock. Spotted recently among the well-kept treasures, each with their own detailed label describing history and origin, were an English chest circa 1660, a Charles II armchair from 1690 and a pair of oil portraits by Simon Finch dated 1810. 116 Main St., Sheffield, 413-229-0424, samuelherrup.com.
Where to Refuel
Start your day off at Fuel, a coffee shop in the heart of downtown Great Barrington that serves cold brew and espresso drinks alongside standard pastry fare in a funky, brick-lined space. 293 Main St., 413-528-5505, fuelgreatbarrington.com. For sustenance in between stops, try The Bistro Box, a roadside stand open spring, summer and fall. The menu might look like typical burgers-and-fries fare at first glance, but it all has a gourmet bent thanks to the owners' culinary training. 937 Main St., Great Barrington, 413-717-5958, thebistrobox.rocks. When the day's shopping is complete, belly up to the bar at Barrington Brewery and Restaurant, where the suds are brewed using solar-heated water. The Hopland Pale Ale is a bitter complement to the savory local sausage sampler. 420 Stockbridge Rd., Great Barrington, 413-528-8282, barringtonbrewery.net. For something slightly higher brow, head to Prairie Whale. Owned by a former Brooklyn restaurateur, the cozy spot set in an old house offers American food and cocktails with a farm-to-table focus. 178 Main St., Great Barrington, 413-528-5050.
Where to Stay
For the authentic Berkshires experience, a bed and breakfast is the way to go. The Wainwright Inn, Bed and Breakfast is a visitor favorite with its wrap-around porches, living room fireplace and can't-beat-it location on the edge of Great Barrington's bustling downtown. 518 South Main St., 413-528-2062, wainwrightinn.com. For something with more rustic appeal, try the Briarcliff Motel. Located at the foot of Monument Mountain, the simple accommodations feature Ikea-updated rooms, a firepit and complimentary breakfast complete with fresh baked goods, granola and strong coffee. 506 Stockbridge Rd., Great Barrington, 413-528-3000, thebriarcliffmotel.com. If you're looking for a reason to explore more of the region, the iconic Red Lion Inn in nearby Stockbridge should be considered. If nothing else, stop by for drinks on the grand front porch and spend a few hours people-watching, Berkshires-style, on the street that inspired Norman Rockwell's famed "Home for Christmas" painting. 30 Main St., 413-298-5545, redlioninn.com.