Benny's Nailed It
Its "Biggest Little State in the Union" commercial encapsulates everything that's great about Rhode Island.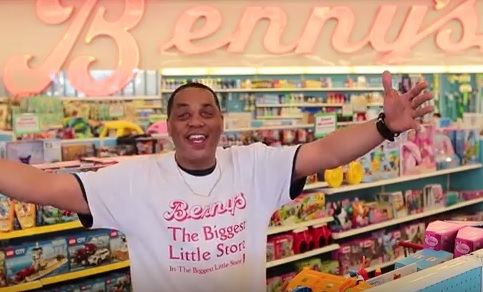 The Biggest Little State in the Union.
That's what we are. We're proud of our people, our famous landmarks, our history and our ever-changing seasons. Our state's small, but it bursts with greatness.
The latest Benny's commercial, which went live yesterday, features the diverse faces and places that make Rhode Island unique, including a cameo by the Rhode Island Monthly team at the thirty-second mark. It also features interior and exterior shots of Benny's locations across the state. (I have my eye on you, new lawn mower.) We can almost smell the eau du Benny's through the camera.
The commercial stands in stark contrast to the state's botched tourism campaign, which used footage from Iceland in a promotional video for Rhode Island. The campaign slogan, Cooler and Warmer, bombed, too. Governor Gina Raimondo admitted it "wasn't too hot" during a taping of NPR's "Wait, Wait, Don't Tell Me!" at the Providence Performing Arts Center in May.
We already have a slogan that works great. It's even set to a fun tune, which was written by the great Bill Comeau and Rob Carlson in 1981. And when it's performed by the local band, Steve Smith and the Nakeds, it's a clear winner. (FYI: The band is scheduled to perform at this year's Best of Rhode Island party on July 21; tickets here.)
In a behind-the-scenes video about the new commercial, Benny's owner Arnold Bromberg says of the "Biggest Little State in the Union" tune: "I listened to it, and it's more relevant than anything that anyone else came up with."
Here's the commercial: