Believing You Are
Olympic runner and East Side resident Roisin McGettigan has co-authored a training journal for female runners.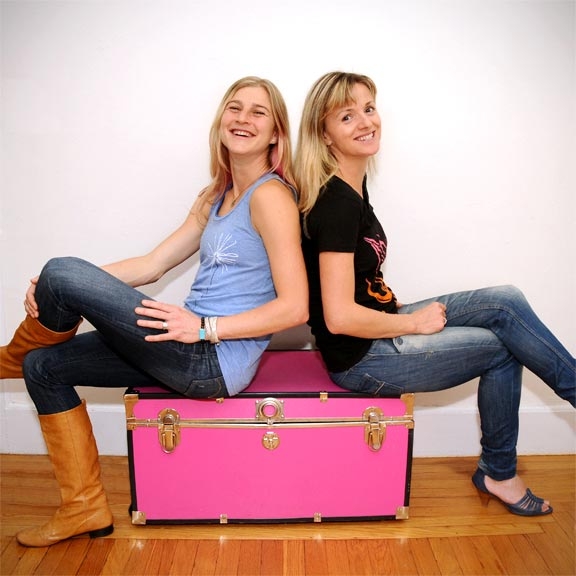 Even though she's competed in the Olympics, Roisin McGettigan knows what it's like to need some inspiration to lace up those sneakers.
McGettigan, an Irish runner who lives on Providence's East Side, has teamed up with longtime friend and fellow competitive runner Lauren Fleshman to develop a training journal for female athletes called "Believe I Am." Their goal is to break down the idea that only serious runners need training journals.
"When I hear a female runner say she doesn't keep a training diary, it kills me," says Fleshman, who is based in Oregon. "In less than a minute each day, you create something of incredible value. Your journal is a pat on the back; a kick in the butt; a collection of memories. Every runner regardless of ability has a story and it deserves to be written."
The journal incorporates what Lo and Ro, as they're known, have learned over the years about the psychology of believing in yourself and goal-setting. It features inspirational quotes from female runners and was written, illustrated and designed by them.
They've also designed the flowers with encrypted words in them that fill the pages of the journal and adorn cute, related "Believe I Am" T-shirts. Each month features a different mantra in the form of a flower for runners to focus on: for example, for the orchid, the focus is: "I am mind, body, soul."
"We want people to plant good thoughts in their mind so that there are no room for weeds (negative thoughts about themselves)," McGettigan says.
Her husband, Myles Dumas, a graphic designer who owns RI Threads with her, also helped with the project. The women plan to donate a portion of the proceeds to charitable organizations for women, starting with Girls on the Run.
McGettigan's getting back into the swing of training herself after having her first baby, Hope Lily, in September. The Providence College graduate competed in the 2008 Olympics in Beijing, but experienced a nerve problem after the birth and had to get back into training very slowly. She plans to return to training full-time after Christmas to run for Ireland for the 2012 Olympics.
"It's going to be a test mentally as well to be behind where I know I need to be," McGettigan says. "If I'm really patient, I think I can be ready for next summer."
With a little help from her journal.

The journal is available online for $19.95.