Behind-the-Scenes at Daniele Charcuterie Company
Traditional Italian cured meats are made right here in Pascoag.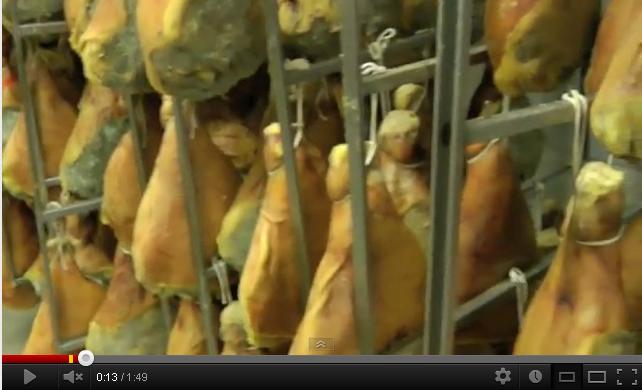 Traditional Italian cured meats are made right here in Pascoag.
WHO: Daniele, Inc., is a family-owned business in Pascoag, that creates dry-cured meats using traditional Italian methods. The business is owned by the Dukcevich family, which has quite the history behind it. Watch a behind-the-scenes video.
WHAT: Charcuterie including prosciutto, cappocollo, salume, pancetta, chorizo, sopressata and mortadella — all made in Rhode Island using ancient Italian dry-curing techniques in their climate-controlled facilities that replicate conditions in Italy. They have developed a new local line of certified organic products, available in October, using hogs raised at Blackbird Farm, labels designed by Rhode Island School of Design students and recipes devised by Johnson and Wales chefs.
WHEN: It all started when Stefano and Carolina Dukcevich had no choice but to flee Croatia with their young son during World War II. The family relocated to Trieste in northeastern Italy, and in order to make a living, Carolina began curing meat so that Stefano could sell it to restaurants from his bike. The business eventually thrived there, but in 1977, their son, Vlado, moved it to Rhode Island in hopes of introducing Americans to fine cured meat products. It took many years to build success in the United States, but now Vlado's two sons, Davide and Stefano, are expanding Daniele by building a fourth factory in Rhode Island in 2013.
WHERE: The products are available at Dave's Marketplace, Shaw's, Stop and Shop, Whole Foods, Costco, as well as many delis on Federal Hill, Including Roma and Wise Guys Deli.
WHY: Vlado chose to bring the business to Rhode Island because of its proximity to New York City and Boston, two of the major markets. Back then, there weren't many prosciutto companies in the United States, and he came at a time when the American food culture was changing. "My father thought, 'There are 250 million Americans and if I can just sell one pound of prosciutto to one person, and then multiply it by a million…' " says Davide Dukcevich.
HOW: There are acres and acres of cured meats stored inside secure temperature-controlled rooms within the factory, and each space has a different nutty aroma. It takes eight months to two years for the meat to cure. Here's how it works: "Prosciutto means dry from within," says Davide. "Every molecule of salt replaces a molecule of water. We want the salt molecules to penetrate the surface and make their way inside." With so much water removed, the prosciutto loses 30 to 40 percent of its weight, and at the end of the process, there's no more water, so bacteria can no longer live. "That's why we don't need to refrigerate it, and it is best served at room temperature," he adds.danielefoods.com