Be the First to See Paul Taylor's New Work
The prolific choreographer's latest show, The Open Door, premieres in Providence.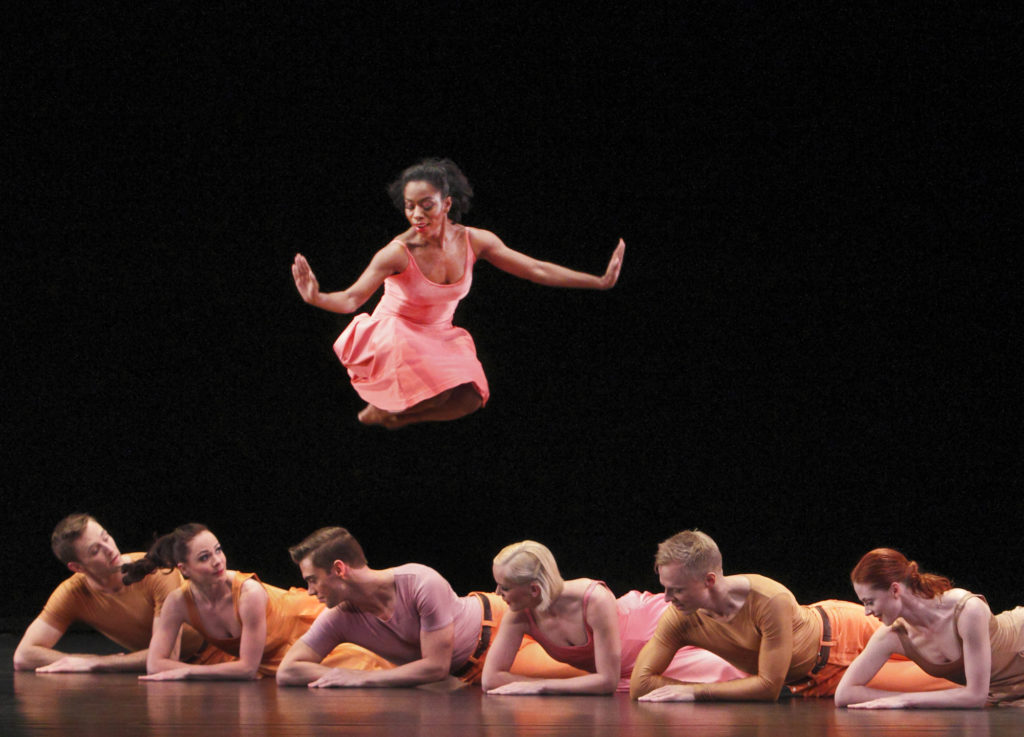 This is big, people.
Paul Taylor, one of America's greatest living choreographers, will debut his 146th work, The Open Door, in Providence. The world premiere, presented by FirstWorks, is this Friday, February 3 at 8 p.m. at the Veterans Memorial Auditorium. The show moves to the Lincoln Center in March for a three-week run.
FirstWorks' Executive Artistic Director Kathleen Pletcher says she collaborated with Julie Adams Strandberg, co-founder of the American Dance Legacy Initiative at Brown University, to bring The Open Door to Providence this winter. Strandberg's sister, Carolyn, once served as principal dancer for the Paul Taylor Dance Company.
Broadway designer William Ivy Long created costumes for the show; the music is by Edward Elgar. Pletcher is tightlipped about the plot of The Open Door, but says, "It is about a host and his guests."
Friday night's show will also feature a performance of Esplanade, Taylor's most celebrated work. The dance is set to a live score — Bach's "Double Violin Concerto" and "Violin Concerto No. Two in E Major" — conducted by Paul Phillips and performed by the Brown University Orchestra with guest soloists Solomiya Ivakhiv on violin and Frederick Jodry on harpsichord.
"Esplanade — one reason why it is really exciting, rather than being an exuberant, grab-you piece, is that it was inspired by a girl running to catch a bus," says Pletcher. "That idea of looking at life and the everyday and bringing it on the stage — it gives us a shared place to come together. So often we are so pressed. This moment to step back and see our humanity — I think that is certainly present in Paul Taylor's work."
To celebrate the world premiere, FirstWorks launched the Paul Taylor Legacy Project in October, a series of lectures, film screenings and master classes. The public is invited to two final events in the series: an illustrated lecture at Brown on Thursday and a morning-after event with company dancers at the RISD Museum on Saturday.
"It is really important to us that this is part of a whole series of engagement activities — many of them free," says Pletcher. "It's not just the performance on the stage but the workshops, the lectures, the films…. I think that, although Paul Taylor is an artistic icon, he's not necessarily a household name, as many of the artists who come from dozens of miles away are new to our audience. [The activities] offer different points of entry."
Tickets for The Open Door are $28 to $150. Premium tickets include a post-show cocktail reception with the dancers. Visit first-works.org for more information.