Ballet with Gloves Off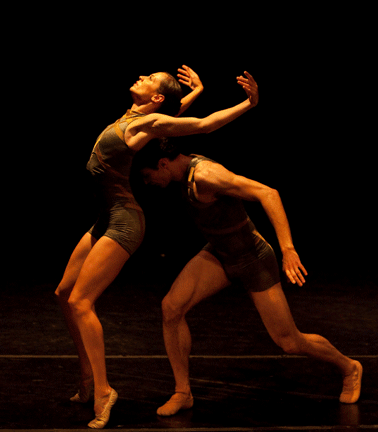 Once again, Festival Ballet Providence opens its studio doors to the public for its eclectic ballet program, Up Close on Hope. The last three Up Close performances of the season will take place this Friday, Saturday and Sunday night at the company's Hope Street studios.
Up Close is Festival Ballet's vehicle for delivering world premieres, mixing contemporary and classical works and often offering intimate encounters with classical pieces the company is rehearsing for its full-length story ballets later in the season. (Intimate, I say: The stage is the dancers' rehearsal studio, unadorned, a space given to experimentation. You can hear every strike of the ballerinas' pointe shoes, the swish of their soles as they twirl and the dancers' very breath when the music comes to a pause.) It's where company dancer and choreographer Mark Harootian has set ballets to music by artists like Radiohead and Regina Spektor. If you can call a ballet conversational, that's what Harootian's are: inviting and unapologetically touching.
Festival's dancers are strong, too. They do impossible things. And they give some of their most stirring performances at Up Close. I'm remembering the first Up Close performance I ever saw in the spring of 2008, when Festival's Vilia Putrius gave a weep-worthy performance of Fokine's "The Dying Swan," a three-minute piece set to music by Camille St. Saens. Compare that to last spring, when Walter Gutierrez, in his first season with Festival, gave a performance so brilliantly explosive and ferociously entertaining, his audience could hardly contain their excitement. I mean, we were trembling in our seats.
Even if you're not a ballet person, I assure you, a mere whisper of curiosity is good enough reason to go. These shows usually sell out, and quickly, so think fast. Details are at festivalballet.com. To buy tickets, call 353-1129.