Attend the Gala of the Summer at Rough Point
Child and Family social service provider is hosting a party on the lawn of Doris Duke's oceanside Rough Point mansion to celebrate 150 years of good deeds.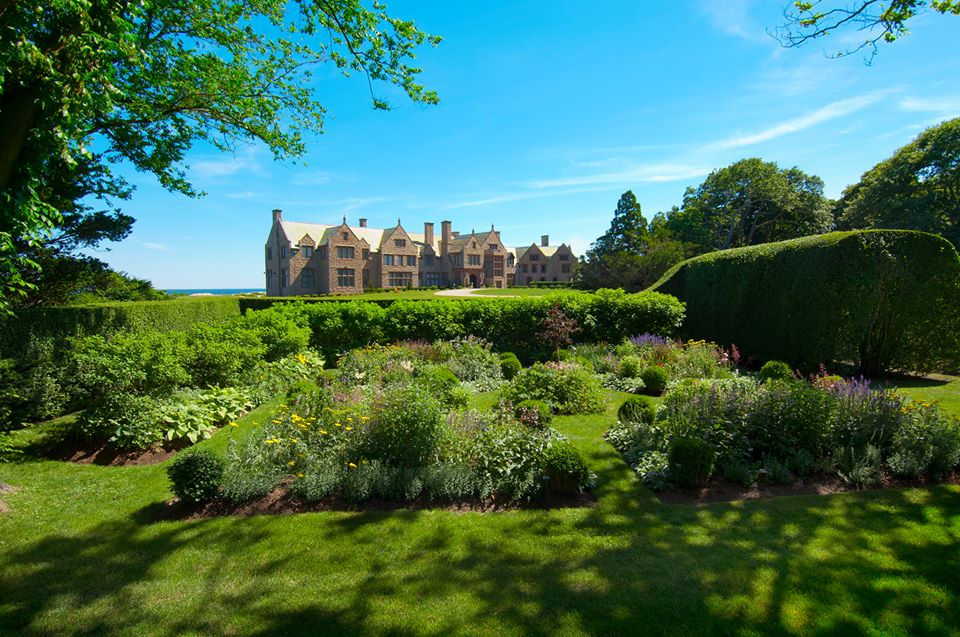 Child and Family is celebrating its 150th anniversary as the first social service provider in Newport County and only the second in the state of Rhode Island. On Saturday, Aug. 6, the nonprofit that preserves families is hosting An Enchanted Evening Celebrating 150 Years of Child and Family, a party worthy of a century-and-a-half of good deeds, on the lawn of Doris Duke's Rough Point mansion.
The evening takes place from 5:30−11 p.m. and includes cocktails with a full open bar and passed hors d'oeuvres in the lavish garden and a seaside surf and turf dinner paired with wine, prepared by Pranzi Catering and Events. Guests will enjoy a menu of Hereford filet mignon with marinated grilled shrimp and roasted fingerling potatoes and grilled asparagus. There will also be a moonlight dessert table with an elaborate display of confections. The evening includes a live auction with luxurious bidding options and live music by the Sultans of Swing.
The gardens of Rough Point.
Child and Family ensures the care and advancement of more the 6,000 community "family" members each year. The agency is active throughout Newport County and Rhode Island by providing services including early childhood education, family reunification and stability, supportive housing for homeless mothers and their children, foster care for children and teens, short-term residential care for children and teens and programs to keep elders safe and healthy at home.
While attending the cocktail portion of the party, guests are also invited to tour Rough Point and view Doris Duke's special collection "Waterscapes: Islamic Architecture and Art from Doris Duke's Shangri La," on view in the second floor galleries at Rough Point. childandfamilyri.com
The interior of Rough Point.
Editor's Note: Jamie Coelho is part of Child and Family's Host Committee.