A Fostering Program Helps At-Risk Rhode Islanders Keep Their Pets
PetsEmpower.org connects victims of domestic violence with volunteers who care for their pets during a crisis.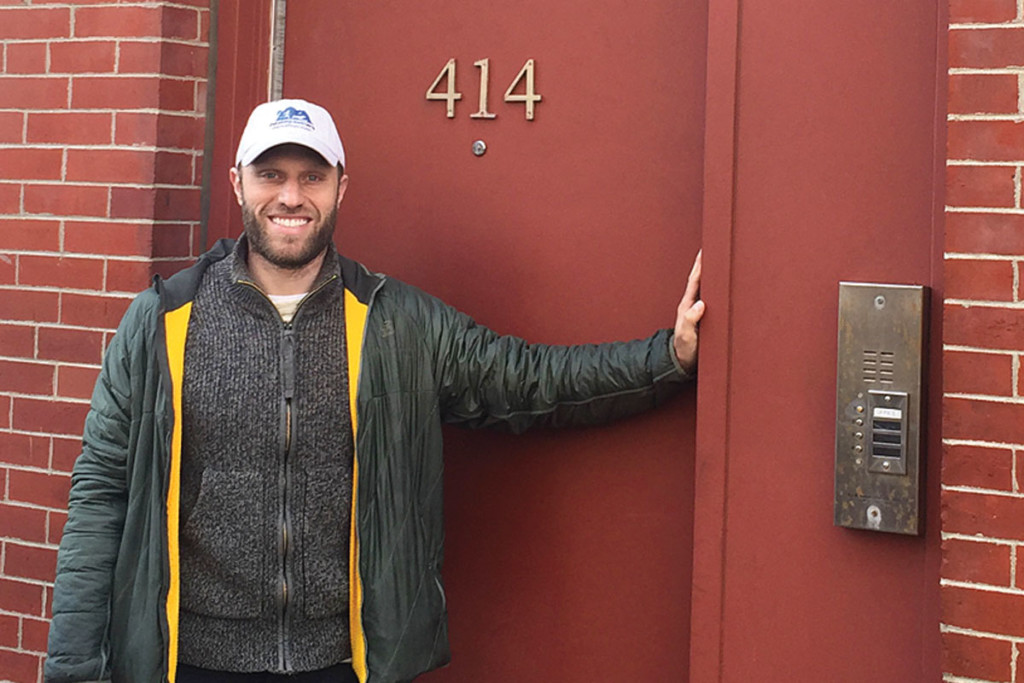 Jordan Ross left an abusive home in Boston after graduating from Cornell University in 2005. He was homeless with his black lab, Jazz, unable to find shelters willing to take in a man and his dog.
Finally, Stapleton House, a homeless shelter in Boston, took Jazz in for three months as Ross found his footing.
"I spent a year frantically searching for a place that could take Jazz," Ross says about his dog, who lived for nine more years. "I couldn't understand why there was nothing out there."
Now there is: About a year and a half ago, Ross, a resident of Millville, Massachusetts, started PetsEmpower.org, operating out of the Social Enterprise Greenhouse in Providence, where he received entrepreneurship training. PetsEmpower.org is a short-term pet fostering program that helps domestic violence survivors enter shelters by finding their pet a safe place to stay.
"Only 3 percent of domestic violence shelters in the United States accept pets," he says. "I haven't found a shelter in Rhode Island that does."
So far, the nonprofit has found housing for more than a dozen companions that were eventually reunited with their owners, which Ross says, "is the best possible outcome, because it keeps pets out of animal shelters and gets the pet and person together again."
He estimates that at least 6,000 pets are in need of such a program in Rhode Island, and he is connecting with police, domestic violence agencies, mental and community health centers and state agencies for referrals. PetsEmpower.org also hopes to work with pet rescues and find volunteer homes for animals.
"We want to be a trusted resource in Rhode Island and beyond," he says. "We recognize veterans looking to access VA services, seniors in the hospital, and substance abusers entering rehab also need our services." petsempower.org