Art and Nuclear Ecology
David Winton Bell Gallery's latest show processes nuclear fallout into fine art.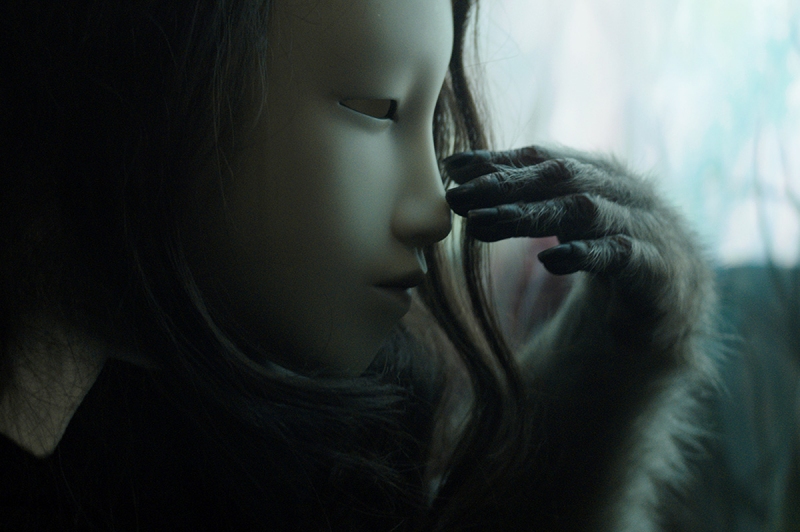 A film of an anthropomorphic monkey in post-apocalyptic Fukushima. X-ray photographs of decades-old radioactive glass from the world's first nuclear test site. Now through May 28, Brown University's David Winton Bell Gallery presents two independent exhibitions exploring the consequences of nuclear fallout.
"The two shows together have their own perspective on different moments in the history of the nuclear question or nuclear ecology," says Bell Gallery curator Ian Alden Russell.
The exhibitions, which open tonight, March 17, with a reception and artist talk at 5:30 p.m., feature work by Gabriel Martinez and Pierre Huyghe. The show is aligned with the Brown Arts Initiative, a three-year project that promotes interdisciplinary art on campus. This year's theme is art and the environment.
The lobby hosts Martinez's "Mountain War Time," a series of X-ray photographs of trinitite, radioactive glass found within the blast zone of the world's first nuclear detonation near Alamogordo, New Mexico. Trinitite is created when an atomic bomb explodes over gypsum sand. Traces of radioactive trinitite can still be found at the test site, seven decades after the U.S. Army detonation in 1945.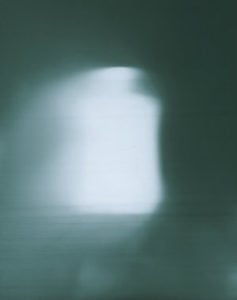 "Gabriel has three generations of family from Alamogordo," says Russell. "His grandmother collected trinitite…[he] was drawn to that history."
Martinez's X-ray photographs are named for the communities down-wind of the test site: Alamogordo, La Luz, Socorro, Tularosa.
"Many of the people who lived in those communities — 'down-winders' — suffered greatly," says Russell. "They labored for decades for recognition of the impact of those detonations on those communities and their health. And they're still lobbying for those reparations."
Martinez will speak about his work at tonight's reception.
"So, that's the lobby," Russell says with a laugh.
The main gallery hosts "Untitled (Human Mask)," a nineteen-minute film by 2017 Nasher Prize Laureate Pierre Huyghe. The film, which Russell calls "beautiful, eerie and uncanny," is set in the abandoned Japanese city of Fukushima. After the tsunami following the Tohoku earthquake in March 2011, Fukushima experienced the gravest nuclear disaster since Chernobyl. Not long after the disaster, Huyghe used a drone to capture establishing shots of the evacuated city.
"[The film] follows this monkey that has put on a frock, a wig and a porcelain mask, and carries on day-to-day activities within this house," Russell says. "It places us in this ambiguous place where we have to address where we draw the line between human and animal."
Whereas Martinez's work pointedly speaks to the effects of nuclear fallout, Russell says Huyghe's film is an open-ended prompt.
"It doesn't impose anything other than an uncomfortable situation," he says. "It's how we choose to interpret it and how we subsequently feel — that is the work's influence or impact."
For Russell, the film inspires musings on the Anthropocene — "The moment in global ecological history when humankind has become such a force that we fundamentally change the environment we live in," he says.
It also reminds him of the canary in the coal mine.
"In this instance, the monkey is the same type of bellwether or warning sign," he says. "Once again, we're looking to animals and enveloping them into these cataclysms so we can figure out what we should do. The broader human/animal world deserves much better than us."
David Winton Bell Gallery's "Mountain War Time" and "Untitled (Human Mask)" are on view now thorough May 28. The show opens with a reception on March 17, 5:30 p.m. Gallery hours are Mon.–Wed., Fri. 11 a.m.–4 p.m.; Thurs. 1–9 p.m.; Sat.–Sun. 1–4 p.m. Admission is free. Call 401-863-2932 or visit brown.edu for more information.