Are You a Margo or a Claire?
A Rhode Island-based builder has discovered success by focusing on women's preferences for a home.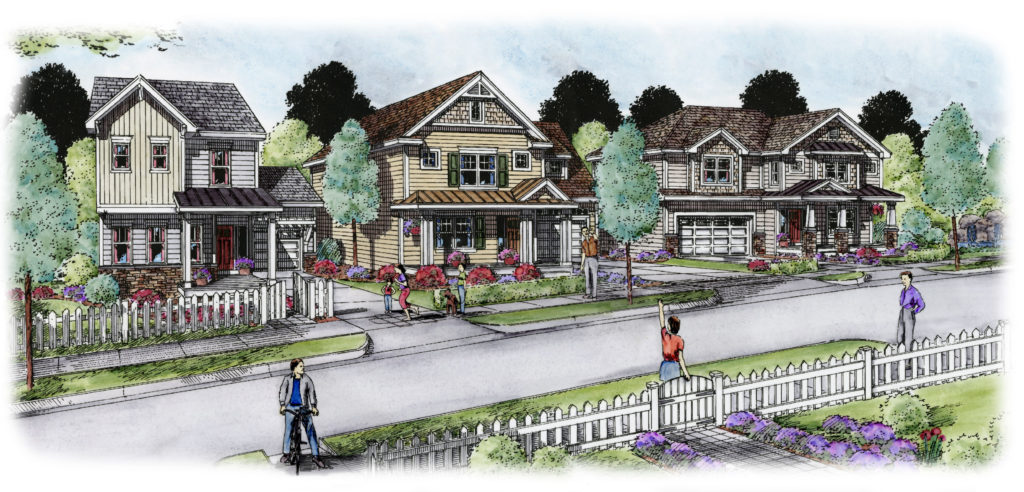 Are you a Margo, edgy and goal-oriented? Or an Elise, traditional and seeking more of a work/life balance? More formal and detail-oriented, like a Claire? Or a spontaneous and casual Maggie?
Sounds like a takeoff on the characters from "Sex and the City" or "Girls." But it's a personality test that Warwick-based developer Hugh Fisher uses to help determine what home would be right for you. He's made figuring out what women want — at least when it comes to storage space, home offices and lots of natural light — the cornerstone of his business, ha Fisher Homes.
"The way we used to build was, we would say, 'you can have any color you want, Mrs. Johnson, as long as it's off white'," Fisher says. "Most home builders are cement heads and most of them are men."
Back in 2006, Fisher's daughter, Sarah, convinced him to attend a home builders' conference in Tennessee that completely changed the way he builds homes. He heard a speaker talk about designing women-centric houses. It turned out that 91 percent of all buying decisions are based on the way a woman looks at a home, Fisher says.
"A lady looks at a home as how she lives in a home," Fisher says. "If there's a man involved, how he lives in a home. If there's children, how children live in a home. How they entertain in a home, where they relax in a home. Men only think of, where do I eat and where do I sleep and where do I get away? When I could get my mind around that, it made so much more sense to me."
Fisher had the speaker redesign his blueprints and he changed everything up in the development he was working on at the time. His first development built with that approach was finished during the economic recession, but he still had 1,000 people show up to see the model home and sold twenty-five homes in the first month, he said.
Designing from a women's perspective means Fisher's homes incorporate areas such as drop zones, so everyone doesn't just come into the house and pile their bags and coats on the kitchen table and chairs. It also features mail slots and USB ports to charge phones and contains a pantry where people can stow larger items from shopping.
Fisher's developments include Hidden Oaks and Wyndermere in Warwick and Deer Brook Estates in Exeter. His latest project is Reynolds Farms in North Kingstown. The development of more than 200 homes is under way off Post Road.
The latest incarnation of women-centric design is that the homes will be able to incorporate a multigenerational aspect called a casita, so that families would have space for an aging parent or boomerang child.
Fisher's daughter sits down with each of the clients after they take the personality test to select style and color palettes. They also work with designers and color consultants.
In the end, though, what Fisher has learned is that even though there may be some common threads to what women are looking for in a home, there's no set formula.
"I can tell you I've never had a pure Claire, I've never had a pure Elise, I've never had a pure Margo or Maggie," Fisher says. "You may love a Claire kitchen, but you want a Maggie bedroom. You might want your family space to be a Margo. And so we end up building a Jennifer."
On April 11 and 12, three model homes will be open at Reynolds Farm from noon-4 p.m. 92 Morningside Dr., North Kingstown or 7373 Post Rd., North Kingstown (GPS address.) The properties are being sold by Coldwell Banker. For more information, contact Stephen Marsocci by email at steve@thestonealliance.com.